Hi folks!
It's winter time here so it's time to build a new cannon.
I will use something that I never used before, a sprinkler valve.
Offcourse it will be modified for pneumatic piloting.
A found a sprinkler valve in the Netherlands (online shop).
Some little specs:
Chamber: 20cm 2 1/2" steel pipe (with fittings its a bit longer)
Valve: 1" sprinkler valve rainbird
Barrel: probably 50mm pvc pipe (pressure rated 16 bar, PN16) perfect fit for golfballs
Piloting: european style blowgun
Here some pics.
sprinkler valve taked apart, covered some tiny holes with epoxy, there where 3 of them, solenoid hole, vent hole en bleed hole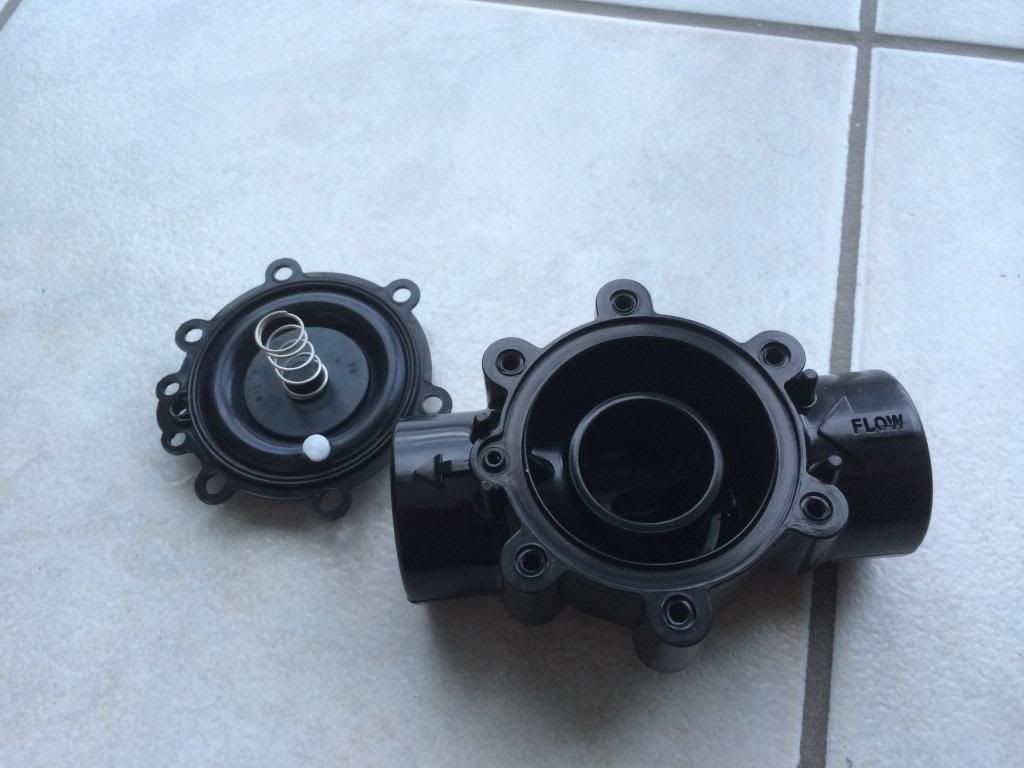 blowgun mounted on the valve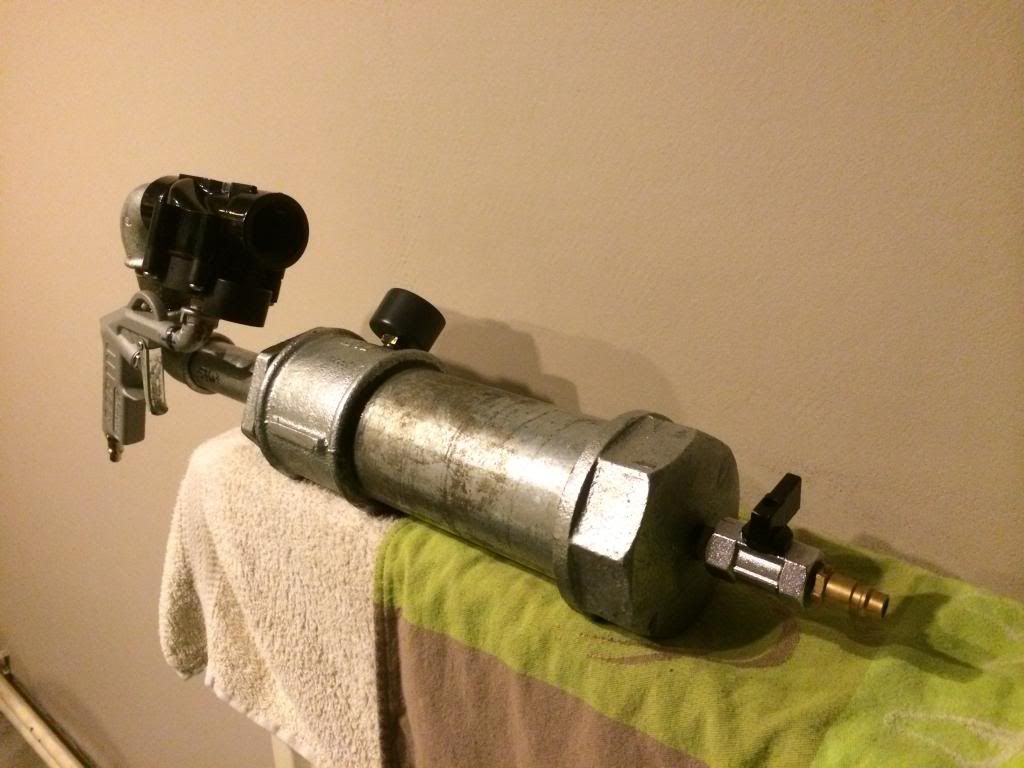 filling valve on the left side
More coming soon!
Greetz Airpress