My first post here!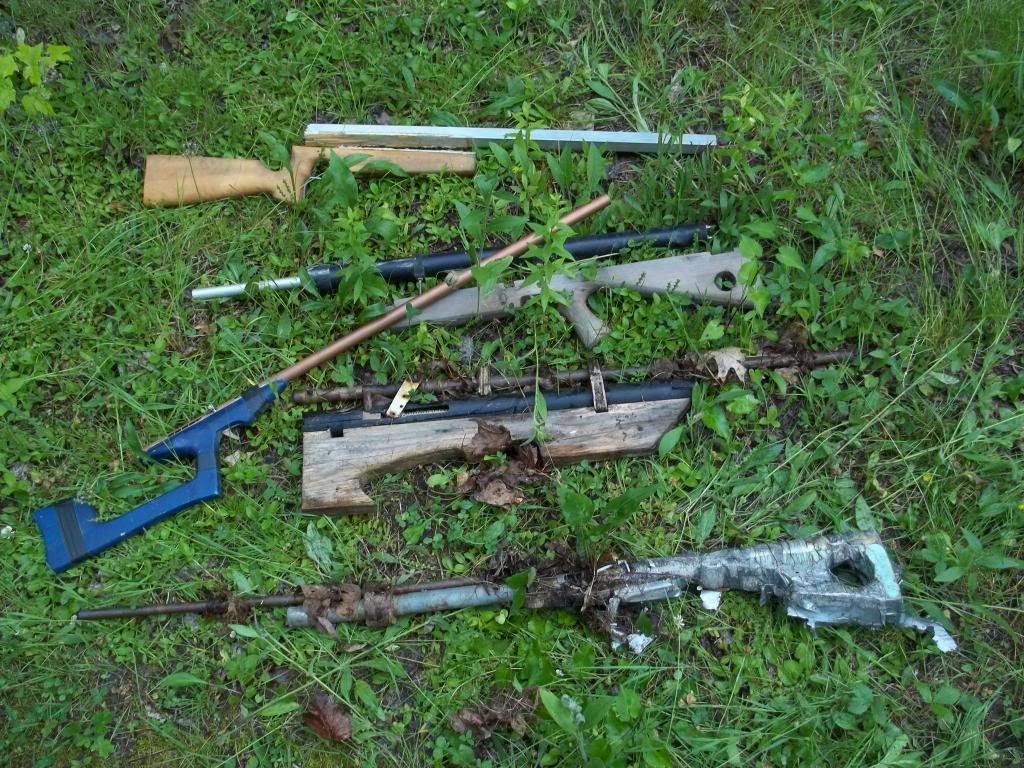 I made these back 2002-2003 (before video camera or Chrony), not a lot to go on, just knew that it was possible. Hand tools and a drill. Epoxy. Scrap.
Only the blue one is still functional. It fires 12g CO2 caplets by piercing them.
THe others, from top:
Spruce Goose, square reservoir coax 1/2" bore. Snappy while it lasted. Trigger acts directly on pilot valve.
Bullpup coax, 1/2". At 160psi it would break through 2 by 6 lumber. Trigger is a remote pilot valve.
3/4" ball valve in-line, the bottom tube holds a spring powered hammer that whacks open the valve. Weaker than expected.
First build ever, a hammer valve 1/2" barrel. Valve body made of wood. At 100 psi it would pierce 3/4" wood with roundball and have a second shot left (didn't expect that)
I have learned a lot here and hope to build more soon!