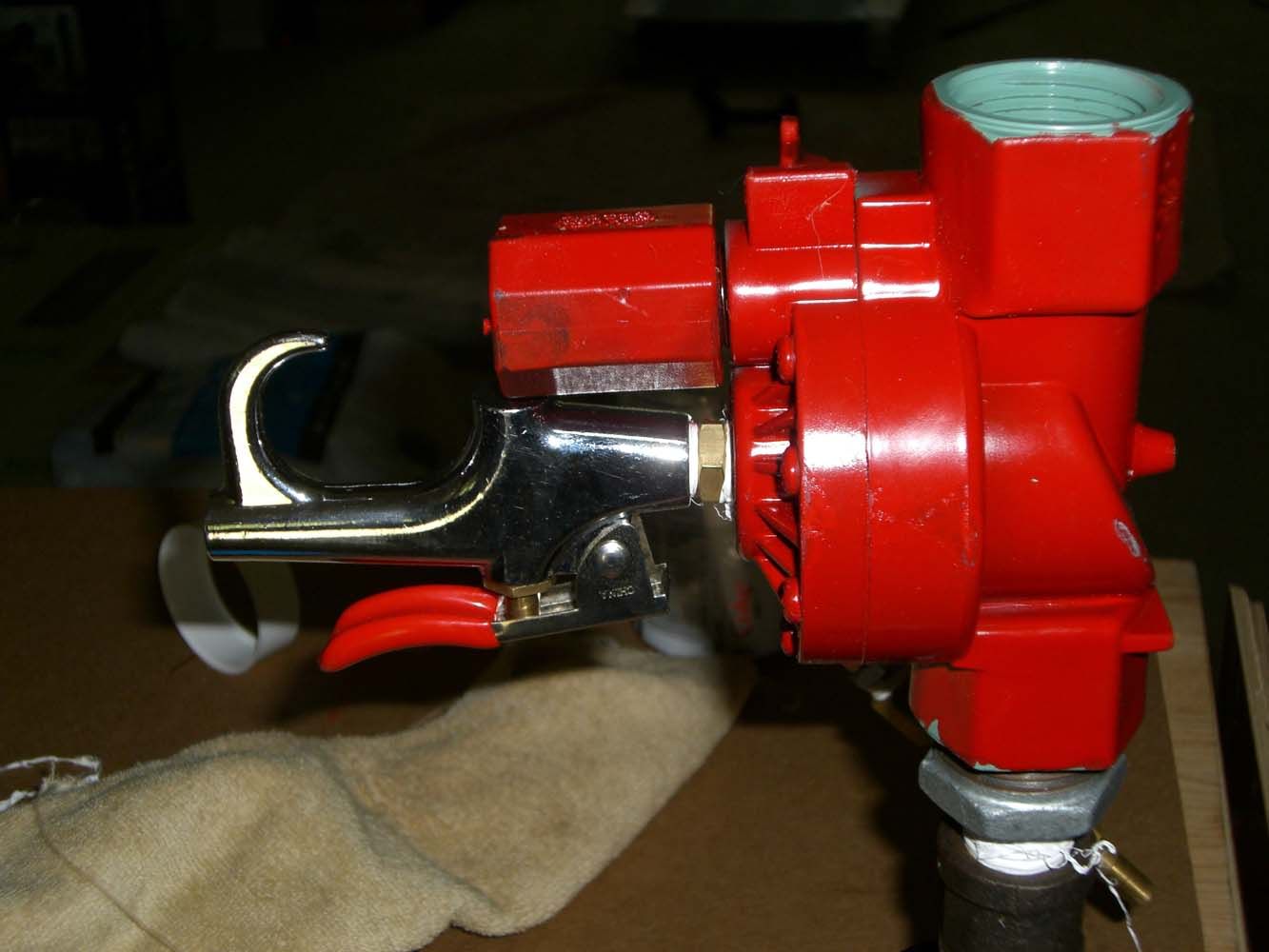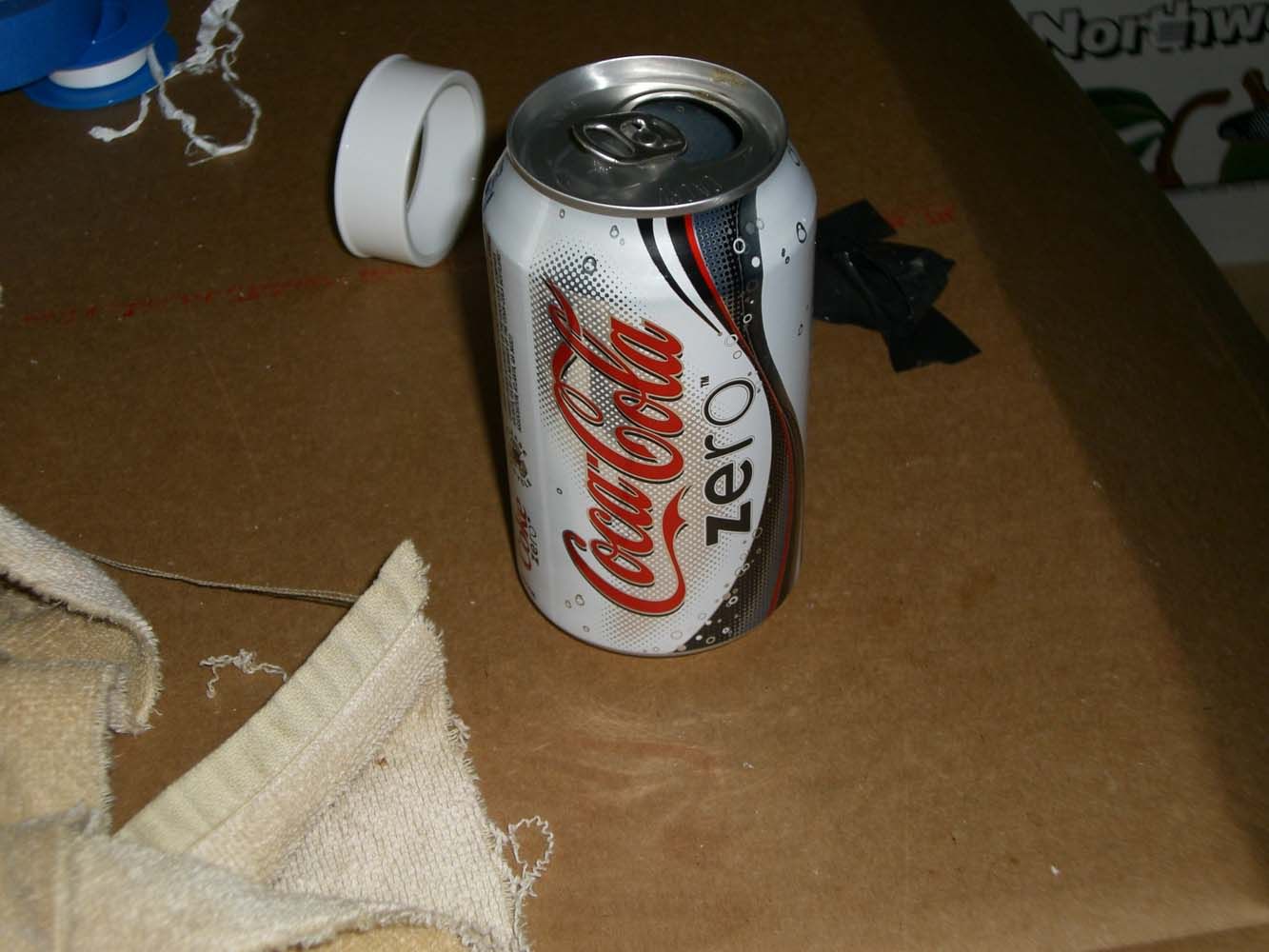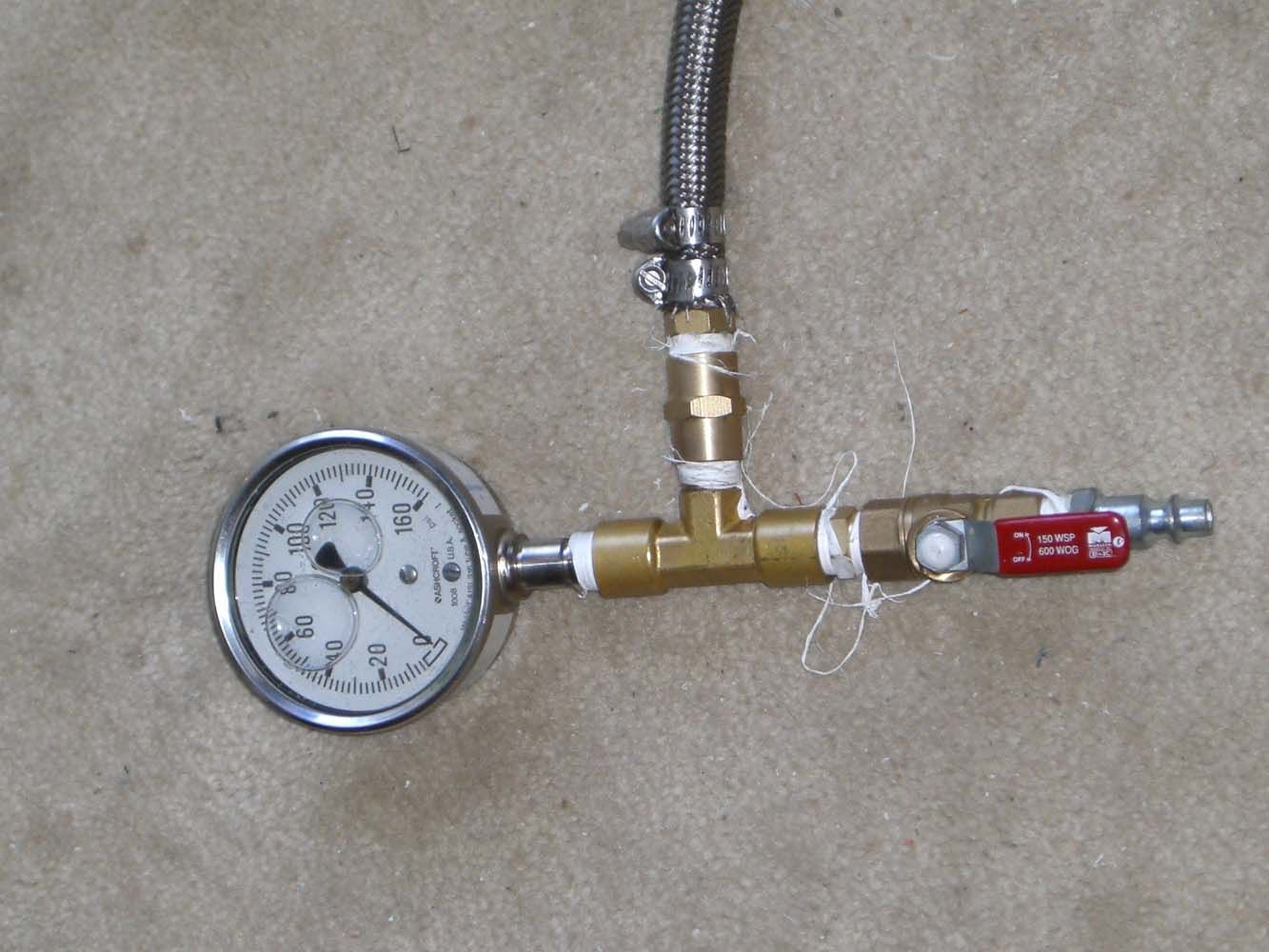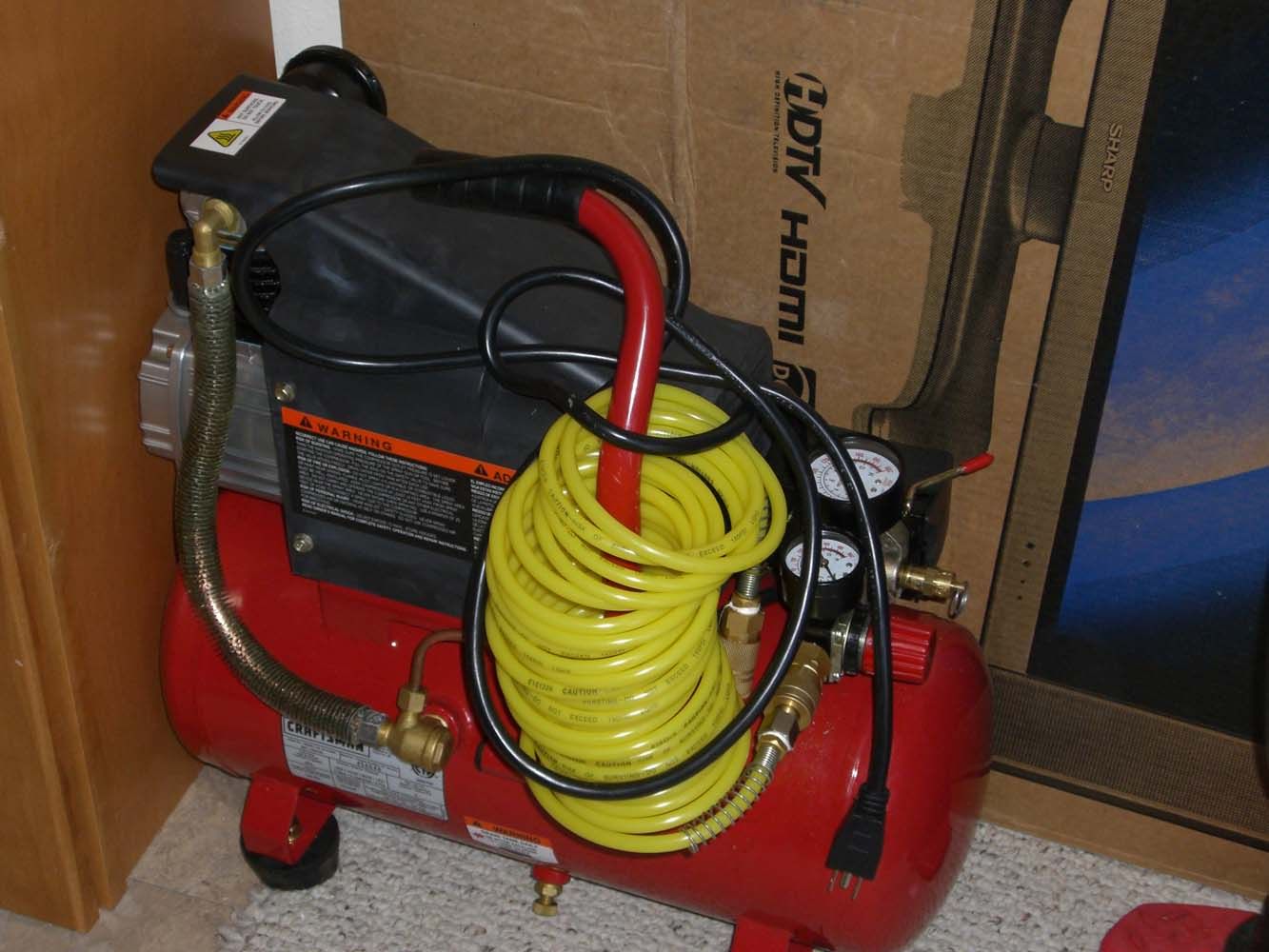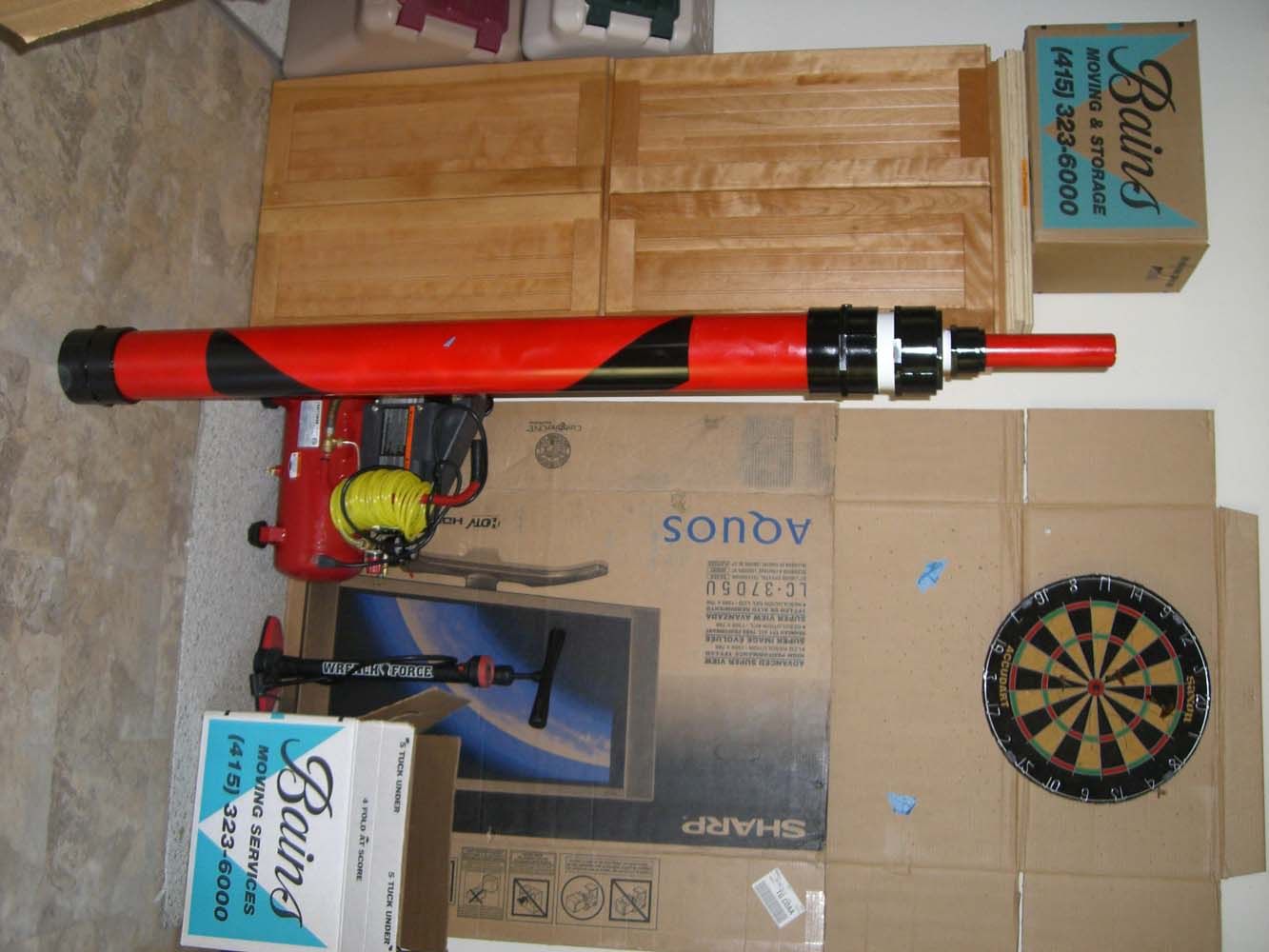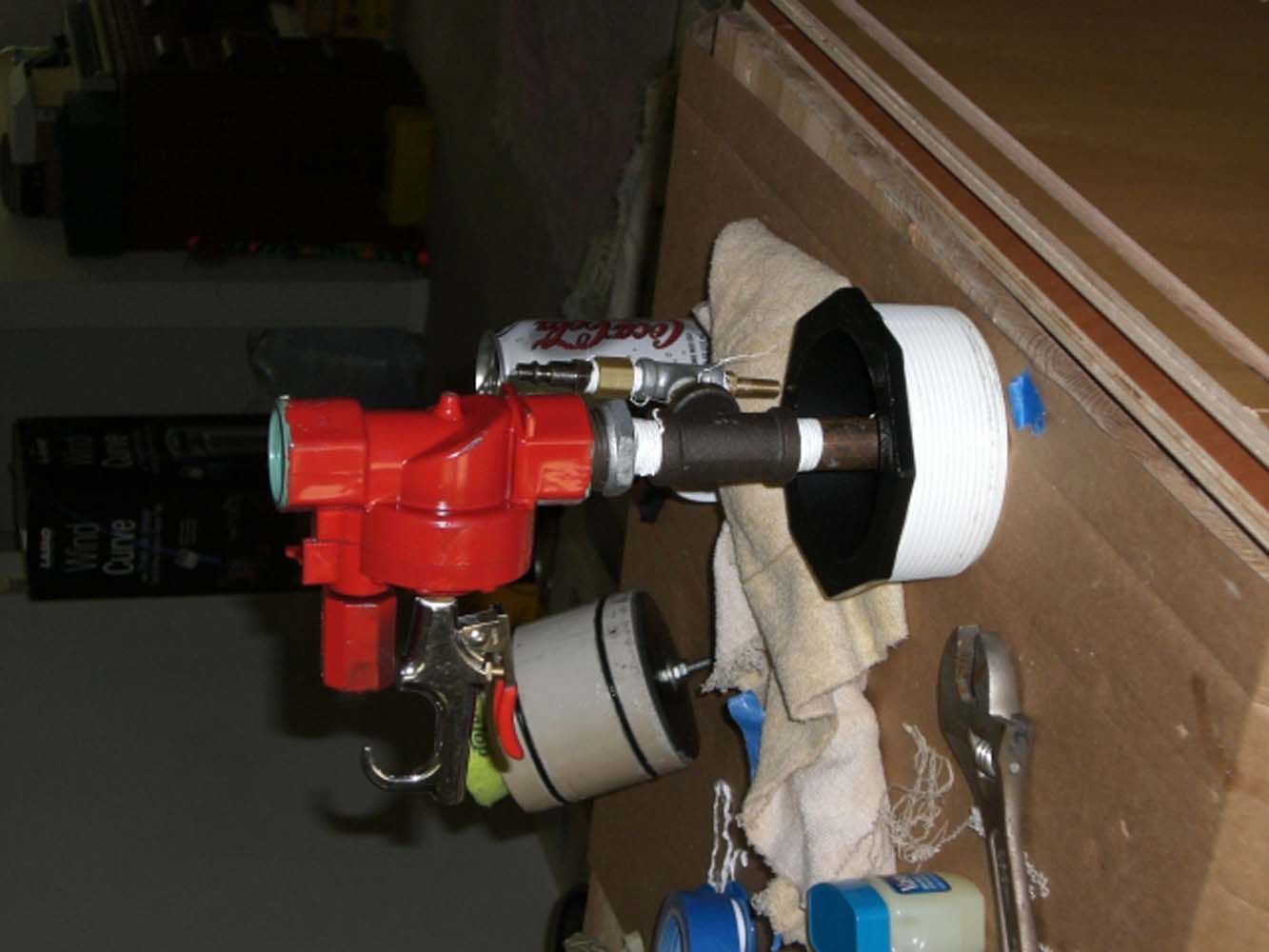 --
Cannon Name-
The Big Apple Cannon
--
Type of Cannon-
Co-Axial Piston Valve Pnuematic
--
Chamber Size
4"Sch 40 (4.0" ID) x 48" 479 Cubic Inches
--
Barrel Size
1.5" SCH 40 (1.7" ID) x60" 136 Cubic Inches
--
Air Source
Compressed Air Or CO2
--
Valve Type
Co-Axial Piston Valve
--
Other Info
I believe this Is the First use Of A 3" Bell End as a piston
This Is My Biggest Pnuematic Yet. The Original Concept Came from the P.A.C. 5. Although, if I had named my cannons this way this would be like P.A.C. 27 for me. I call it the Big Apple Cannon for a reason.
1. It's Big
2. I shoot mainly apples although on occasion i will shoot golf balls.
3. It is a cannon.
I used a design i have never seen before to make interchangeable barrels affordable. before if you wanted to change a barrel. you had to buy a 4" male adapter and the bushings to get to your barrel size. With my design you only have to buy a 2" male adapter to change barrels.
The Other thing that i built for this cannon is my filling station. it consists of a male and female quick disconnects a gauge and ball valve. This allows for precision filling to maximize consistency between shots.
I have yet to get any real specs on performance but it will shoot an apple out of sight at only 20 psi.