Here's my first cannon that I made not for looks just for performance and I think its pretty good. It shoots marbles, AA Batteries with a bit of tape and anything else that fits. I have made it with interchangeable barrels but at the moment the only barrel I have is the good old marble barrel.
Here it is without a barrel.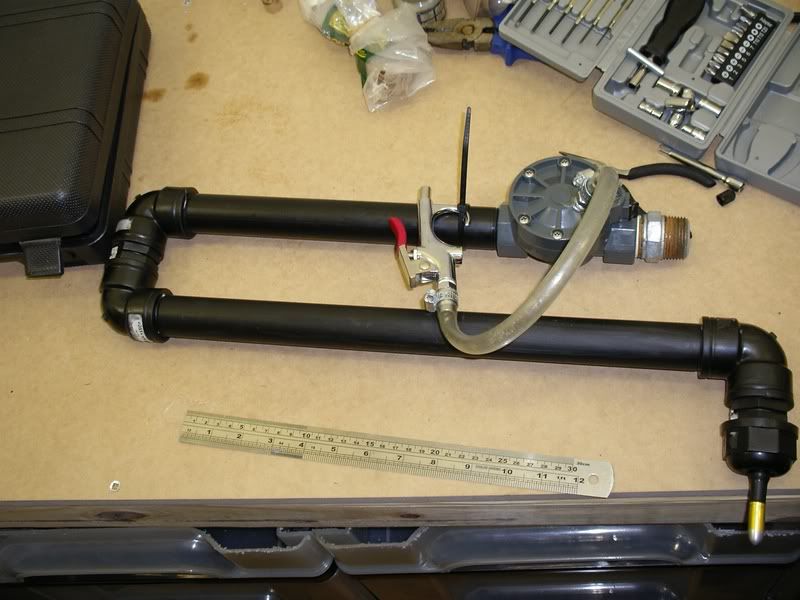 Here is a end cap a friend gave to me. Pretty snazzy. (Sorry for the bad quality photo but if you cant tell its a bullet)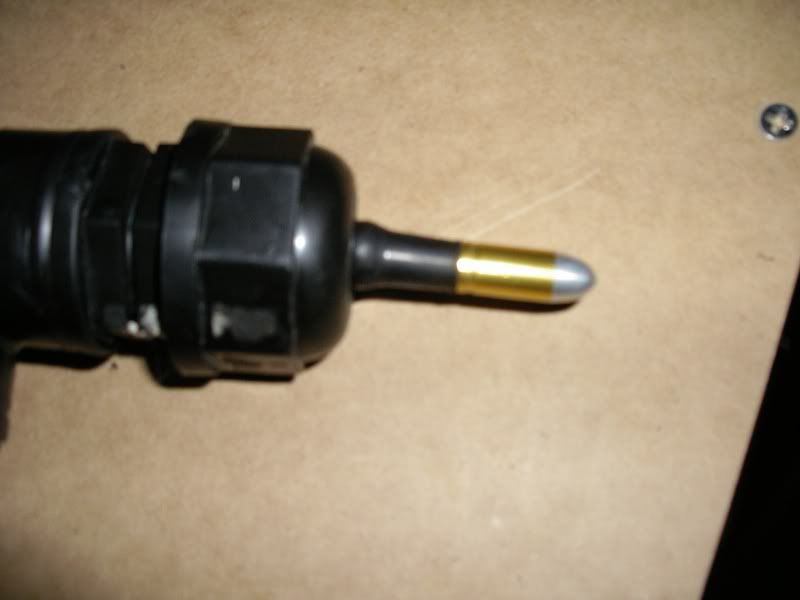 Here is a solid metal can I shot at but it was a really bad shot and it hit the bottom and didn't go all the way through. (The further away from the middle you hit the harder it is to break)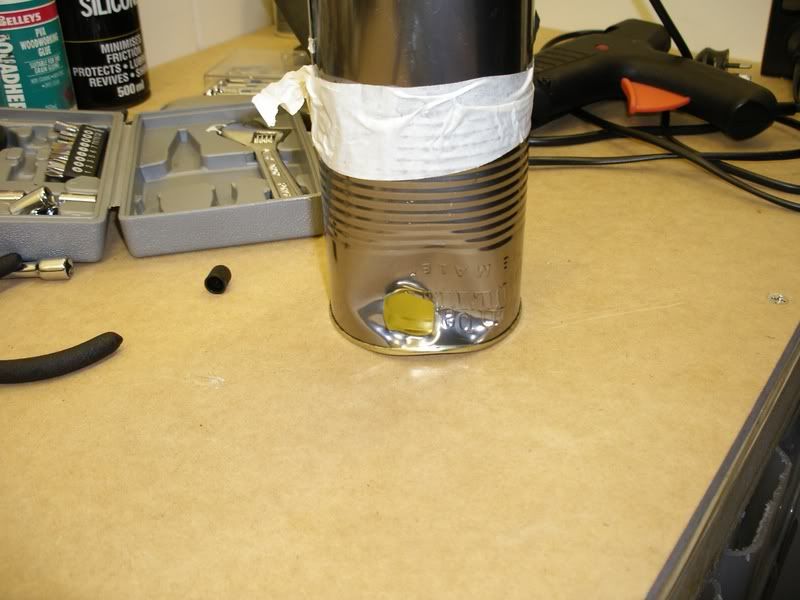 Here's the other side where you can see it breaking out the other side just a little. (Just on the edge of the can top right corner)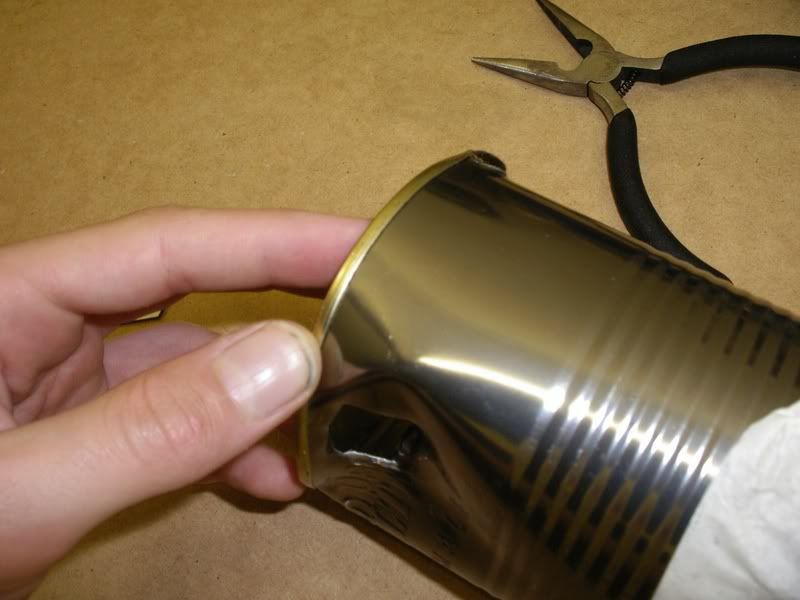 Here are some dints to some sheet metal after going threw 2 solid pieces of cardboard. The metal was backed by over an inch of ply wood so there is no chance of it making a hole unless it goes threw that much wood. (It wouldn't do that) Those dints are very deep.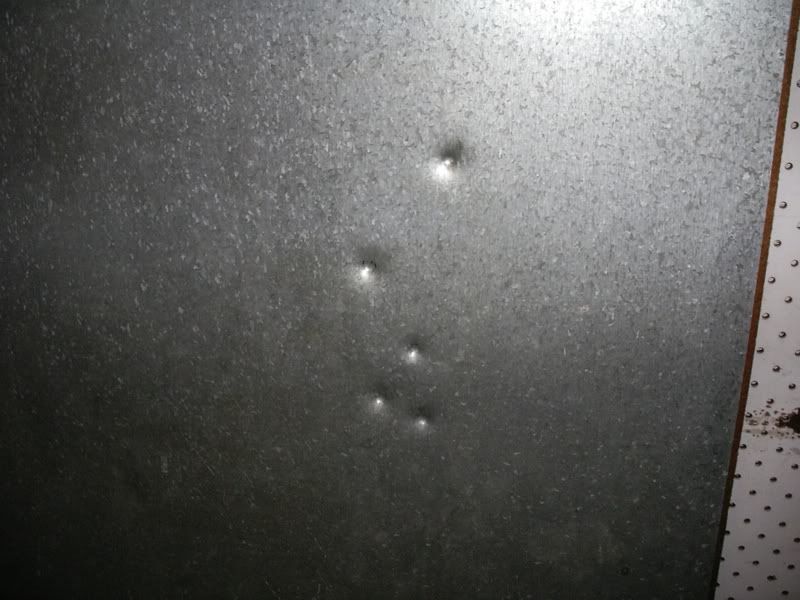 Here is the whole thing with the barrel.
Look at this photo of it shooting a big pile of coke cans.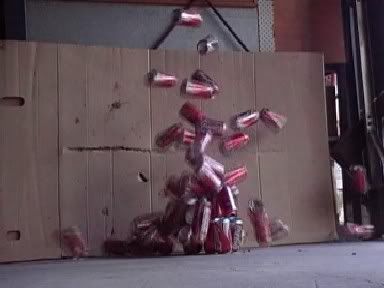 Carnage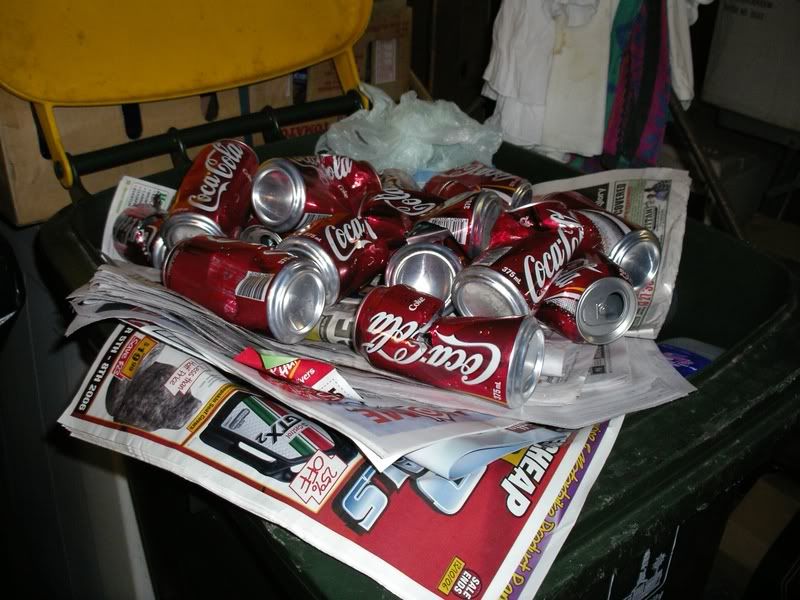 All those cans are ripped to shreds. (The ones that the marble actually hit.)
Later if I feel like it I will put together a video of me shooting stuff.
-Pwnany