the bb rifle, but modified
(before you guys wig out on me, nobody looks at the old thread, and I am harming

nothing

by making a new one)
well, anyway, the barrel is a internally threaded steel pipe, two of them, that were originally meant to hang a light fixture. we recently redid our kitchen, and they were left over, and my dad gave them to me. they were held together by internal steel 1/4 inch nipples, and those would have blocked any ammo from coming out, so I searched for something to hold it together. I ended up using some rigid plastic tube from the inside of a free fire extinguisher. so then I built the breech. the rigid plastic tube was hard to get on, so it would sure not slide. I looked for another material. I found some 1/2 inch, grey electrical conduit that fit nearly prefect, so I used that. The carbon fiber handle on the breech is a bike bar end (me and my dad mountain bike). The modification that allowed it to become semi-auto is the tee coming off the side, with the 1/4 inch ball valve and quick disconnect nipple, and the gauge. I'll try to get a pic that actually shows the whole gun up later.
(sorry the pics are so crappy
)
click the pictures to enlarge.
an overview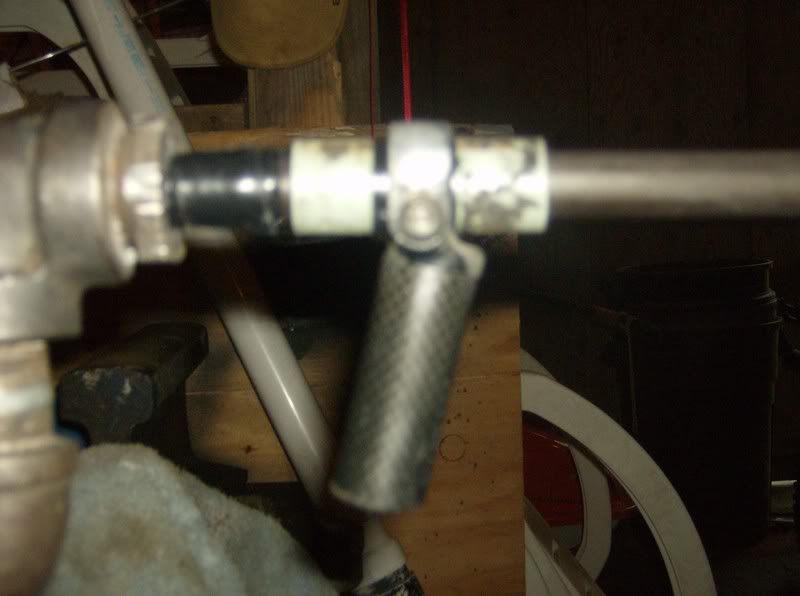 the carbon fiber breech handle
breech slid forward viewed from the front...
(That's my compressor in the background)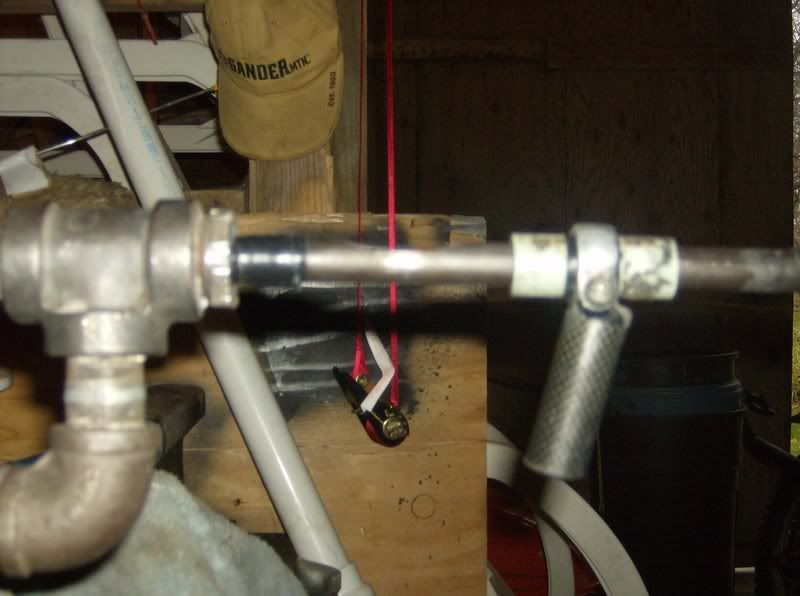 and from the side
a 3/4 view from the back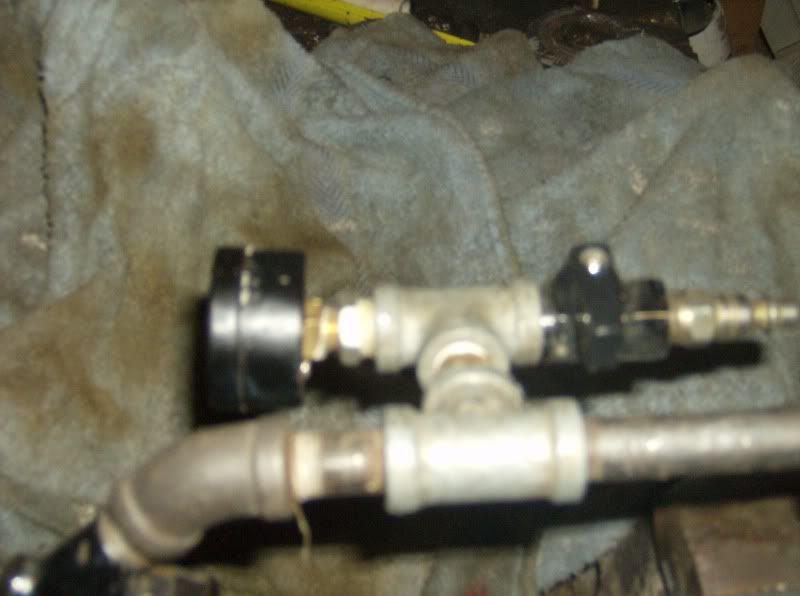 the main modification that allows it to be semi-auto
the air chamber
what you see when you are holding the gun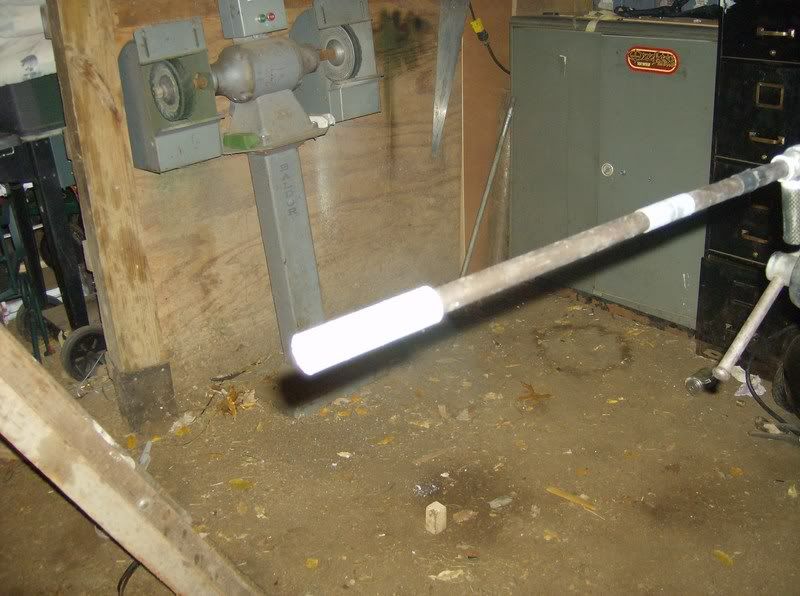 a crappy pic of the muzzle thingy (for aesthetics)
that's one end of my workshop, notice the ozzfest sticker on the big metal cabinet.