ok, well, it is my bb rifle, but with a different chamber (bigger actually), a stock (obviously), a scope, and a longer barrel, sleeved to make it look better, be stronger, and straighten out the barrel. I will soon be increasing the porting to 3/8 inch, and I am trying a lighter piston design. not that it needs it, it is just fun to experiment.
well, here it is! if it looks a little crooked and stuff, it is because these pics were taken at an angle.
Click pics for bigger, clearer images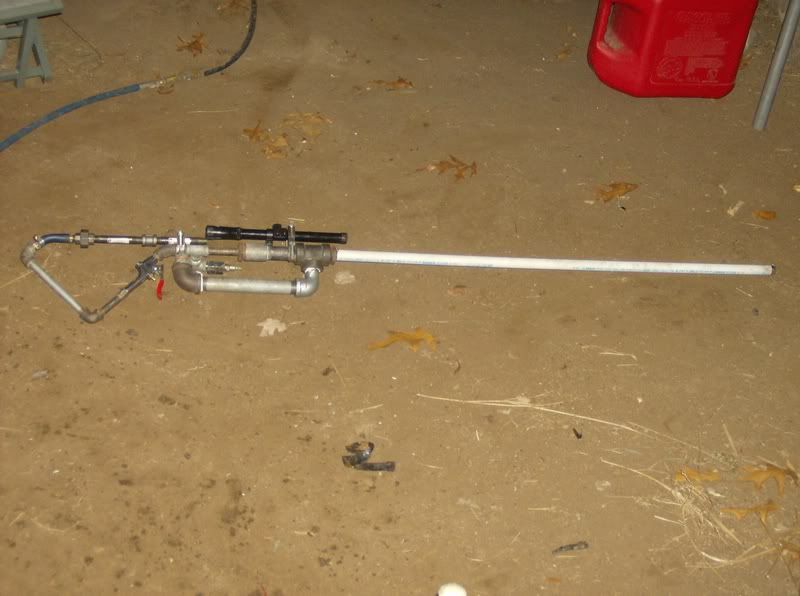 another pic, from a little different angle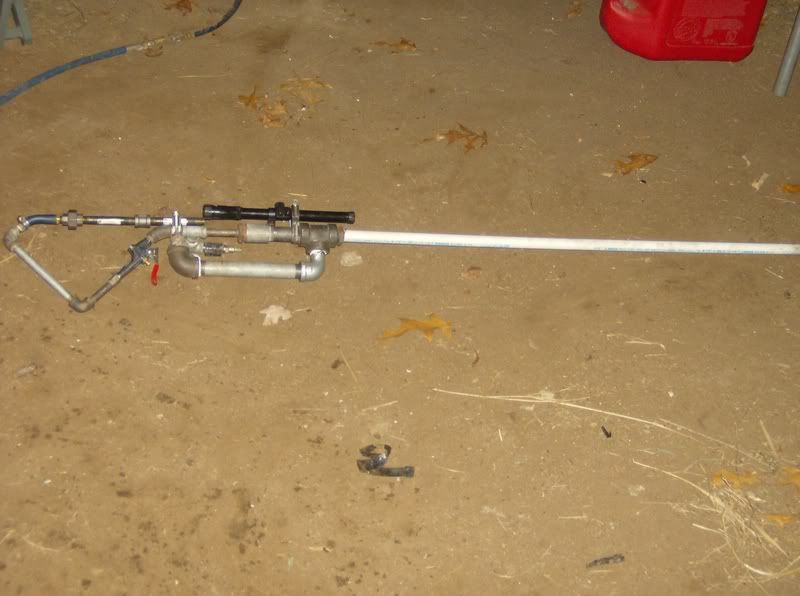 the sleeved barrel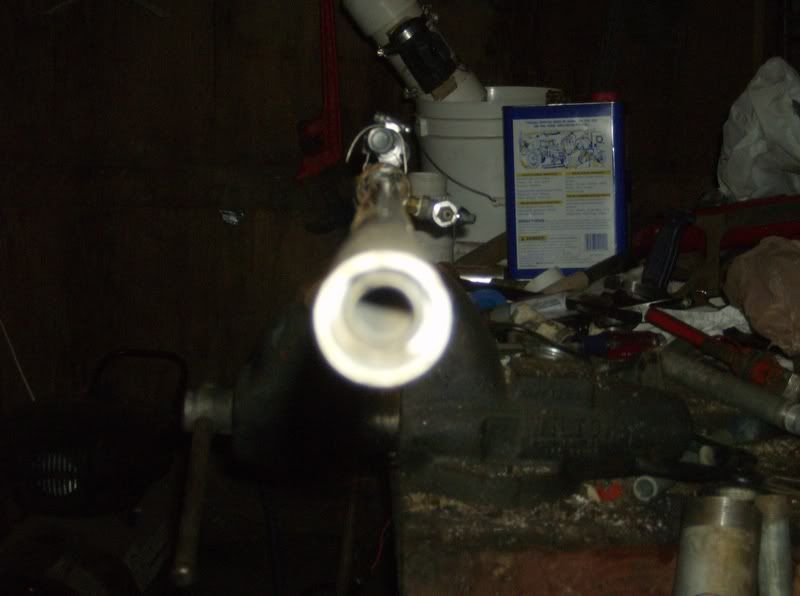 the stock
a bad pic, looking through the scope (I forgot to take the caps off either end, and that hose clamp is now bent out of sight.