Here is my coaxial marble gun. I used 1/2" copper for the barrel and 2" sch40 for the chamber. I might replace the ball valve with a sprinkler valve soon though, this ball valve was all i had at the time.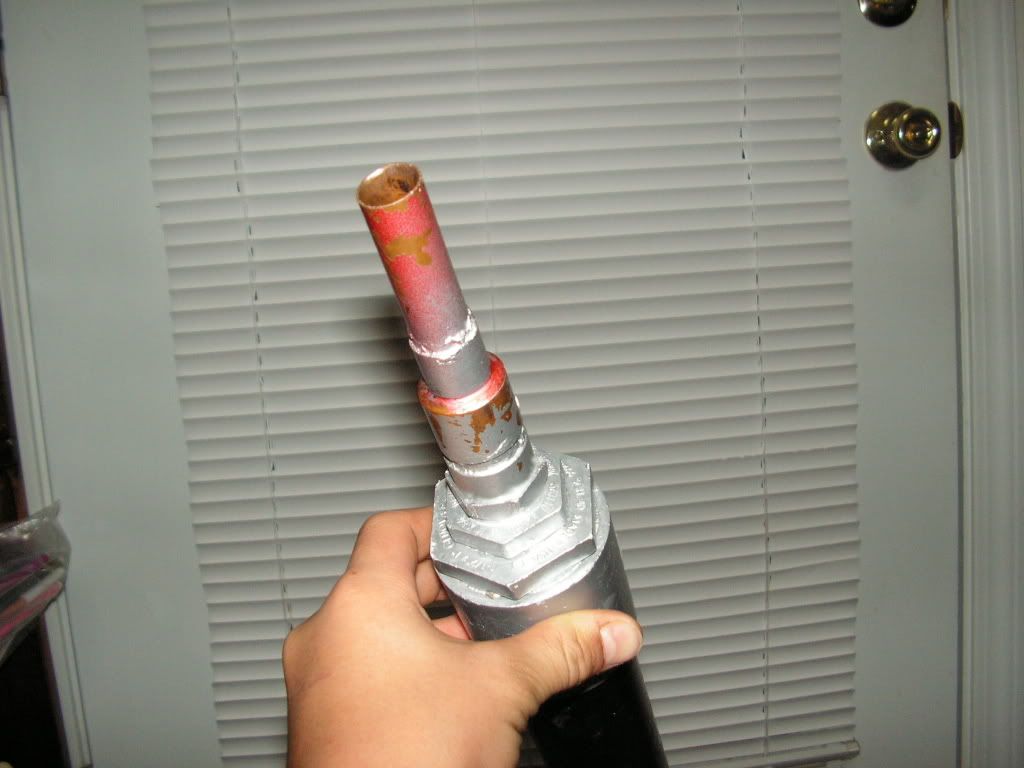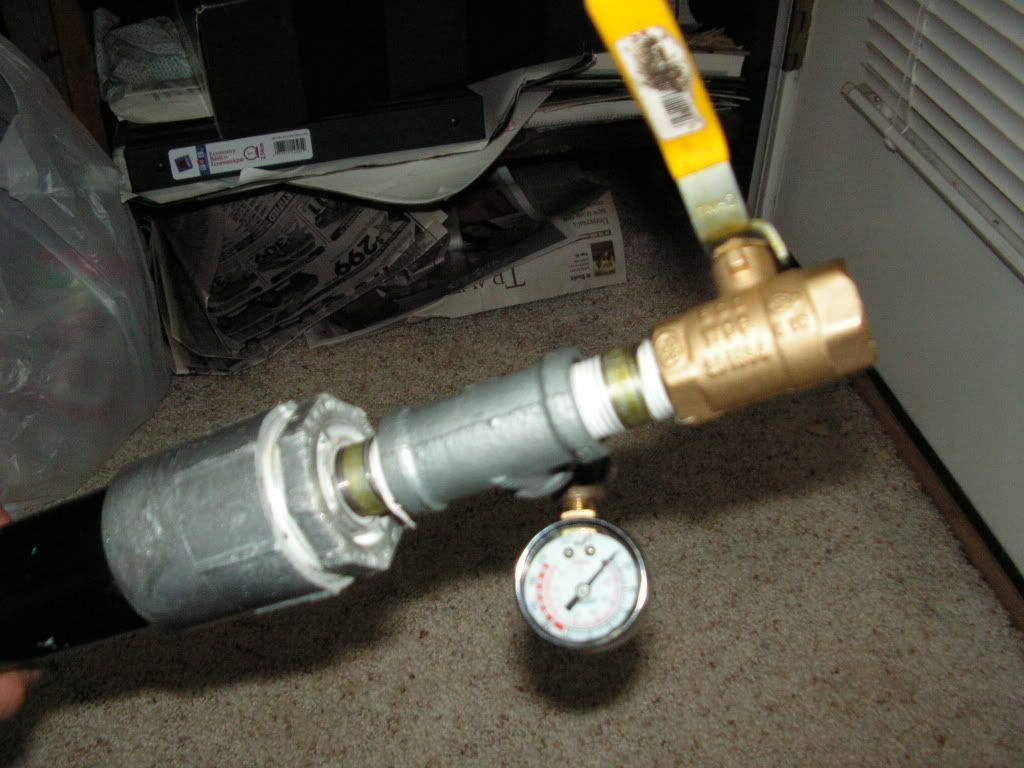 Also here's the some pics of the piston, the bumper, and inside the gun.
Front of the piston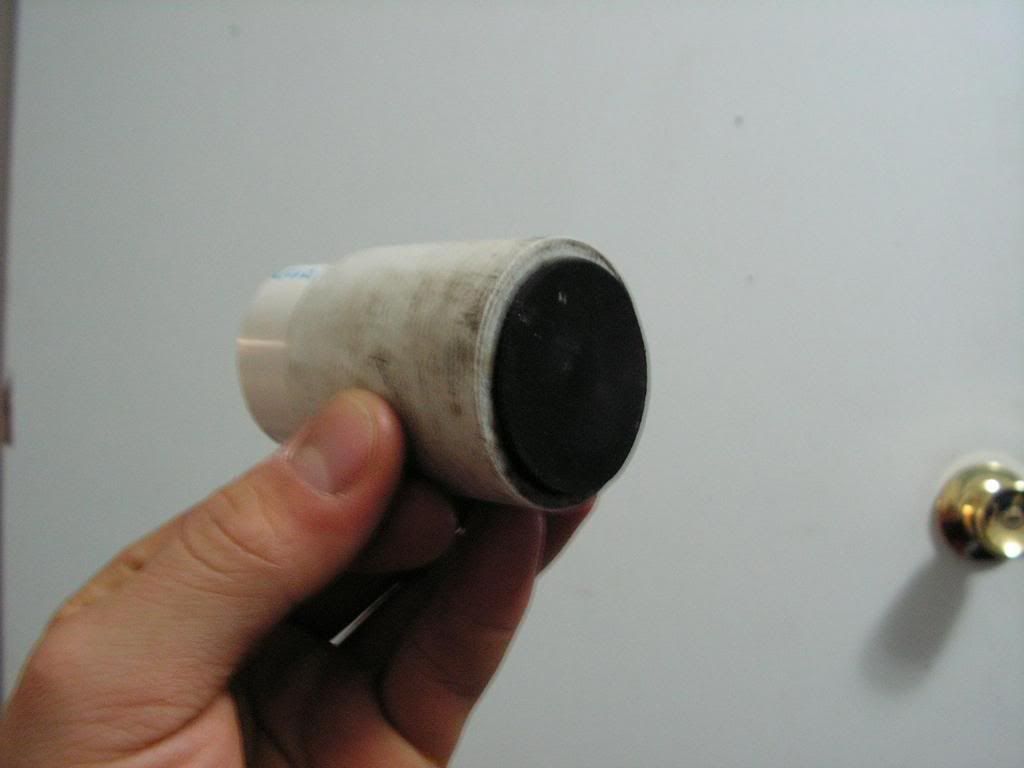 Back of the Piston - I had to use the piece of pipe so the piston would bump into the bumper instead of the male adapter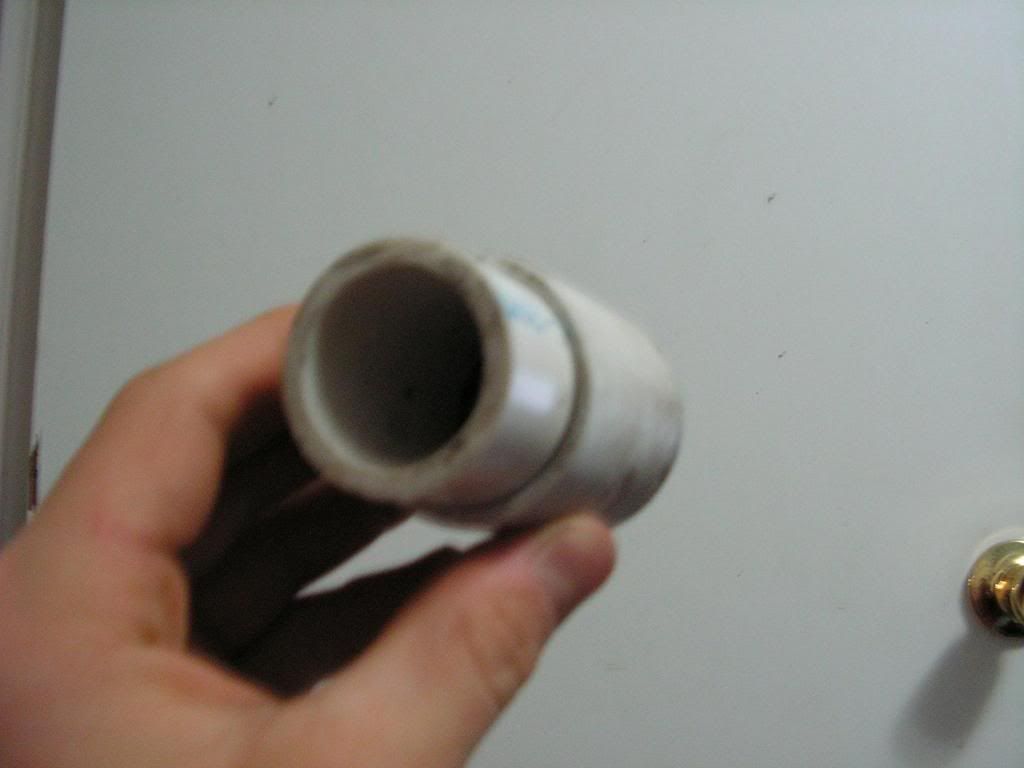 Inside the gun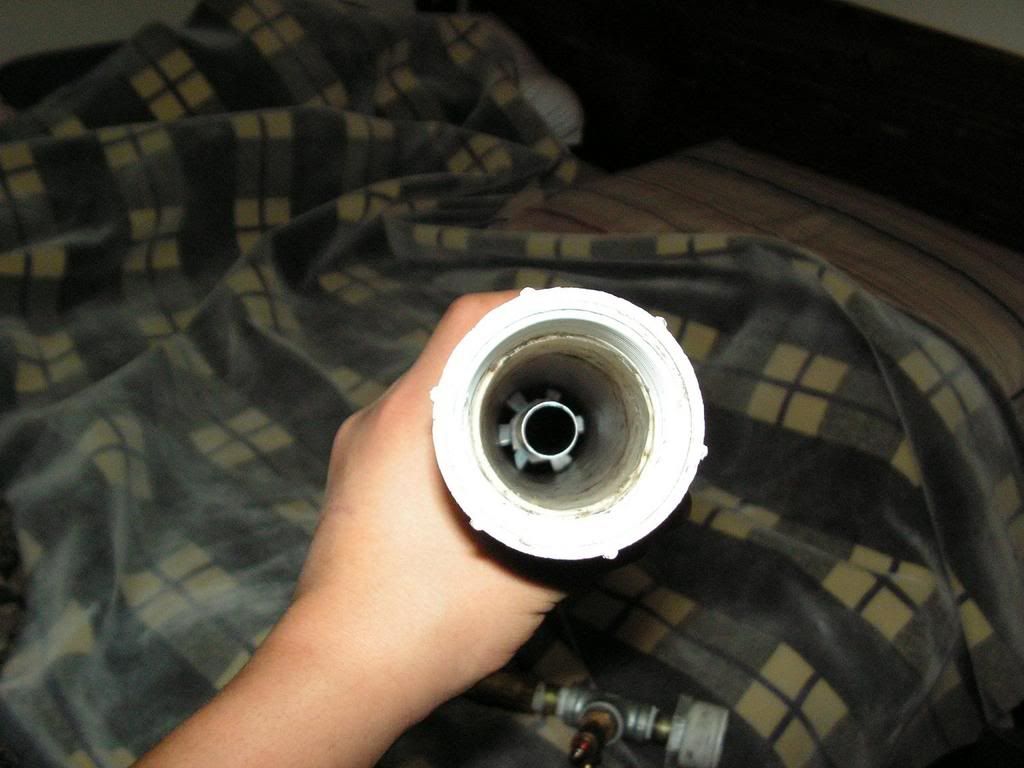 Bumper - Its not very elegant, but it works!
Damage Pics
Marble gun damage compared to pumpmaster 760 bbgun at 10 pumps
and cloud .177 cal bbmg
back of aluminum plate where marble went through