ok, I give you:
"the swat, version 3.0!"
I gave it a paint job, lightened the piston, shortened the piston valve for better preformance, reduced the pilot volume, cut off the braces that5 used to support the old 2" pvc barrel, got a 20 foot long aluminum barrel, added an air horn system (like the punkin chunkin guns: wahhhh, wahhhh, wahhhh.... BLAM!)
the small secondary chamber attached to the big chambers with a hose and the air horn, are part of the original 4" air chambers (although they dont seem to be that large of diameter), and is about 18-20 inches long.
and dont forget the paint job.
here it is.
CLICK TO VIEW LARGER, CLEARER IMAGES.IT LOOKS BETTER THAN THESE ONES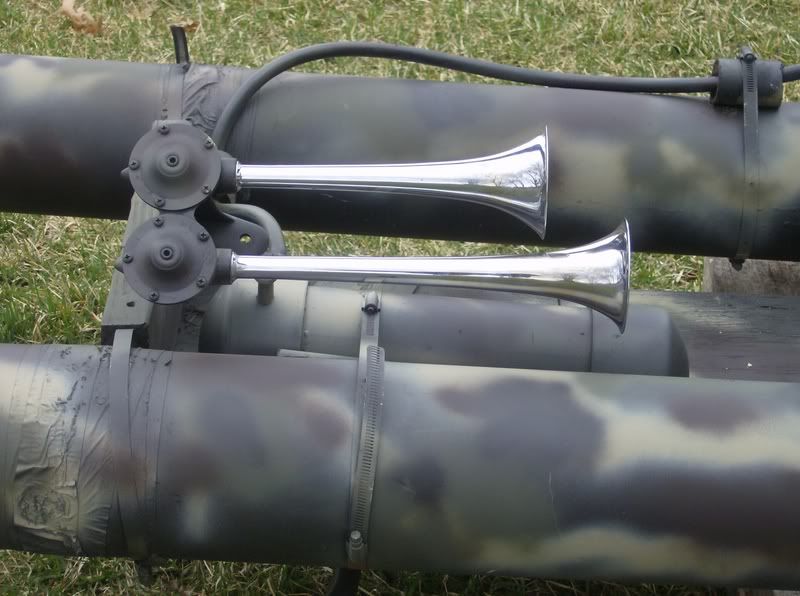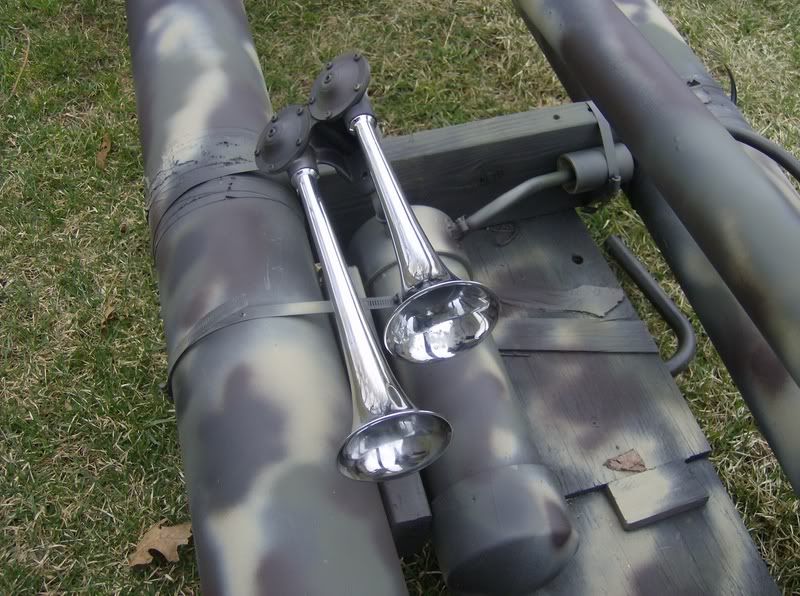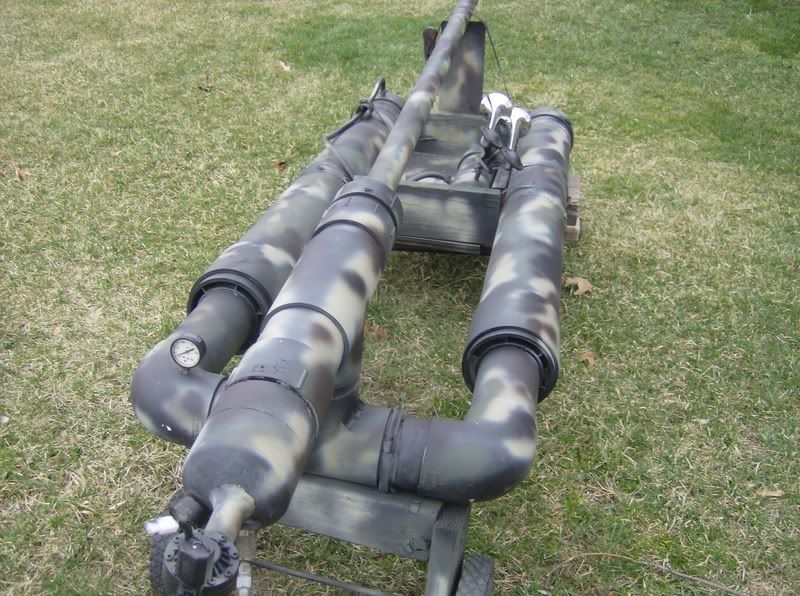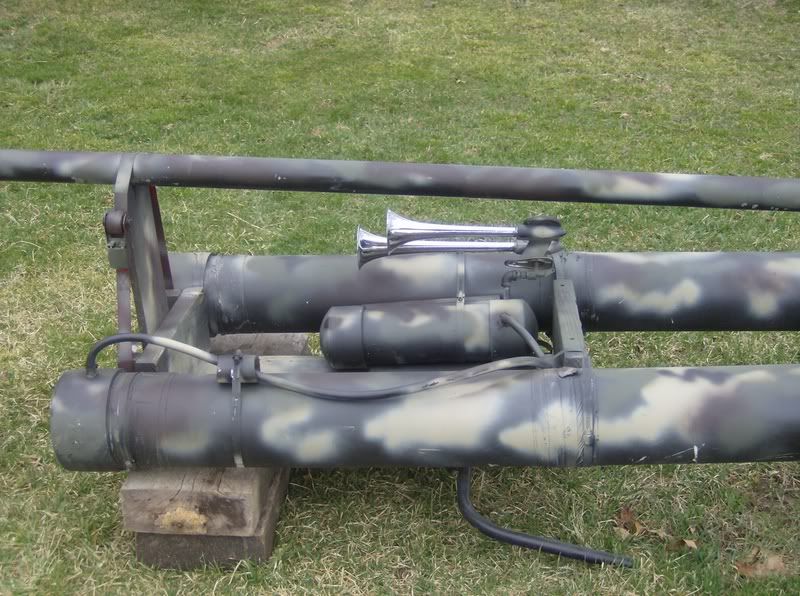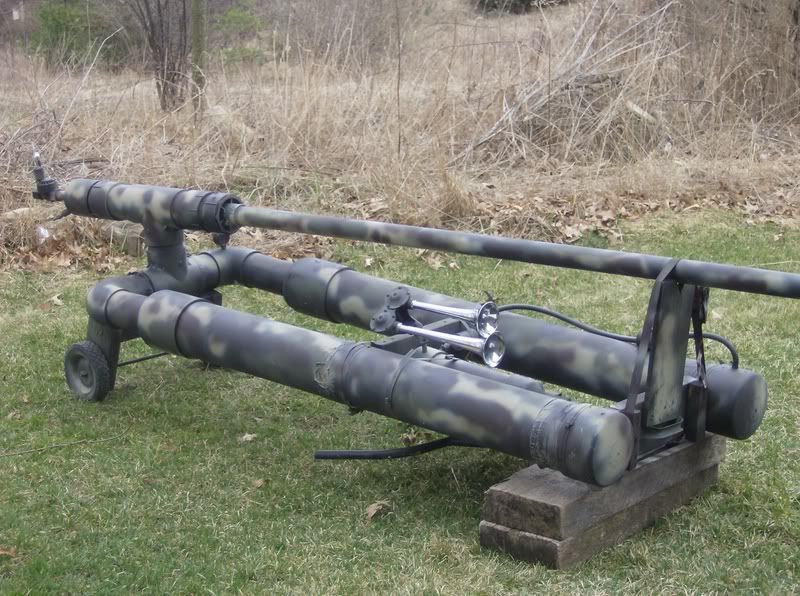 the tip of that barrel is at least 10-12 feet off the ground. (the picture below)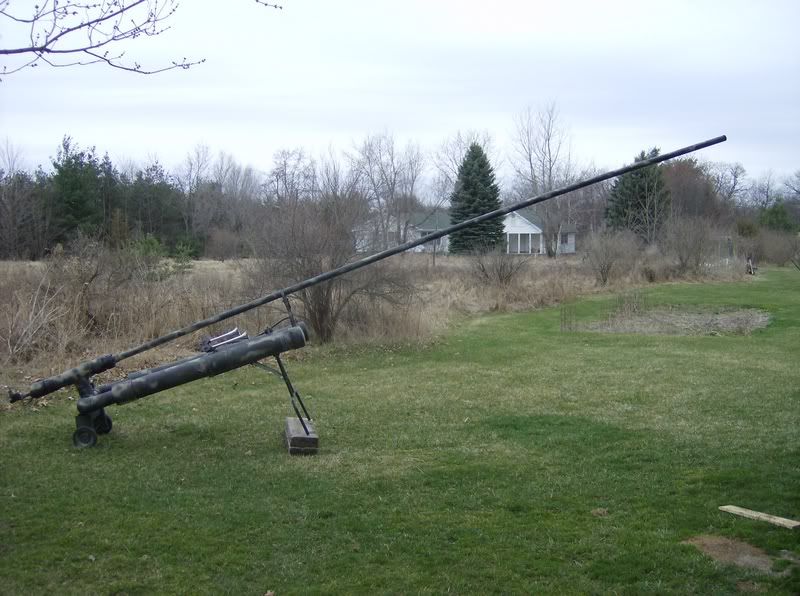 here it is in comparison to a 15 gallon air compressor.
it dwarfs it.
here is that same compressor compared to a pvc primer can.
to put it to scale.( the primer can is on top of the motor unit)