One of those lovely cannons that you throw together in 15 min. because you already have all the parts.
The design:
1/4" NPT to some small hose (I'm forgetting the size right now) for a nozzle.
1/4" NPT Ball valve for the trigger
1/4" NPT to 3/8" hose
A length of 3/8" hose
1/4" NPT to 3/8" hose
Seltzer water bottle with whole drilled in bottom
Hole drilled in cap with schrader valve
All duct taped to an old hockey stick
I know the design could be much more efficient, but I just threw this thing together and don't really care about performance much.
Possible improvements:
A soccer ball pump duct taped to the stick for pumping on the go.
Multiple tanks or just a larger one.
Making it out of PVC!
I'll get a video up eventually . . . I'm just estimating its range to be maybe 30 feet . . . but the tank only lasts about 10 seconds.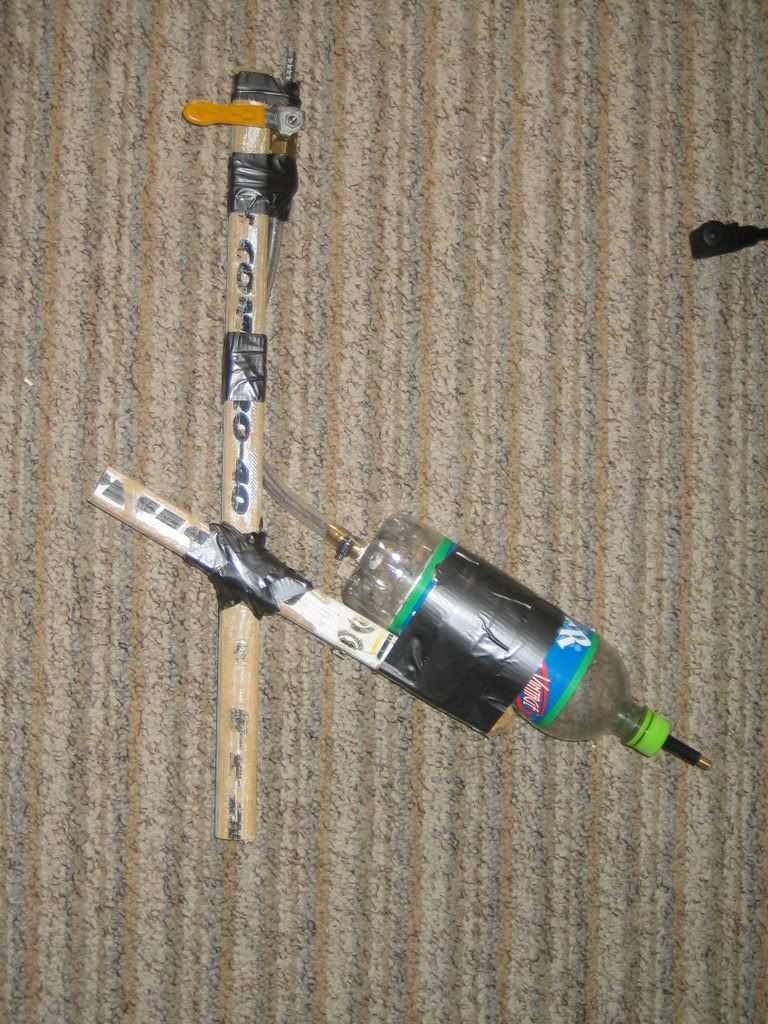 The whole gun.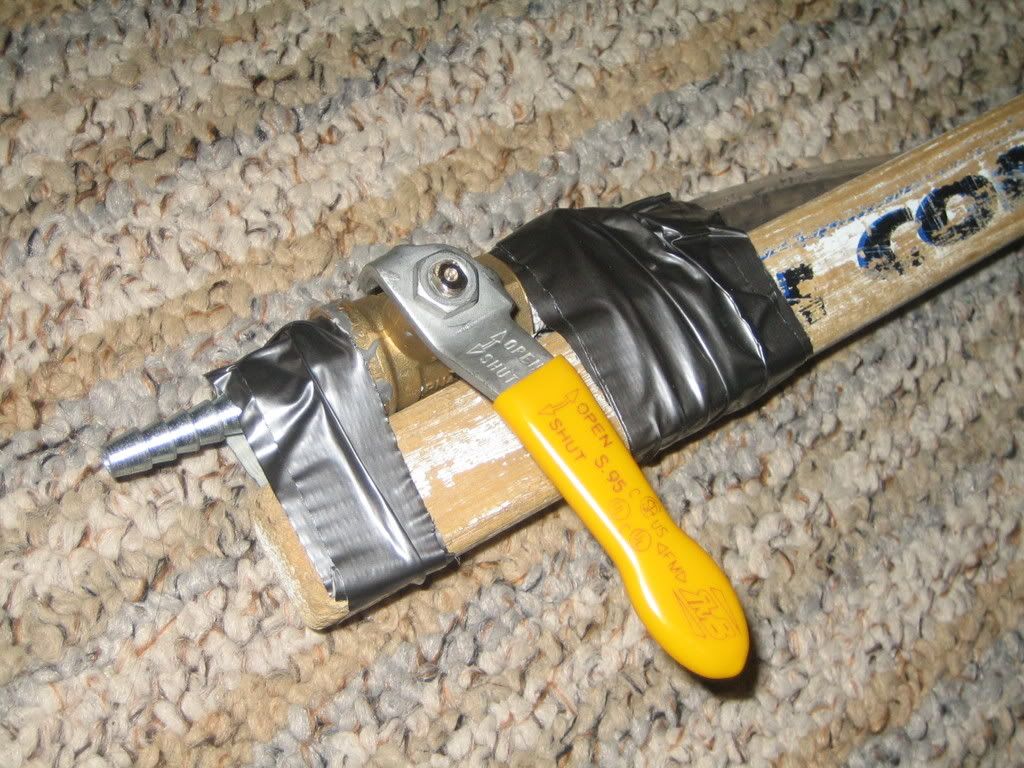 The nozzle setup.
The tank setup.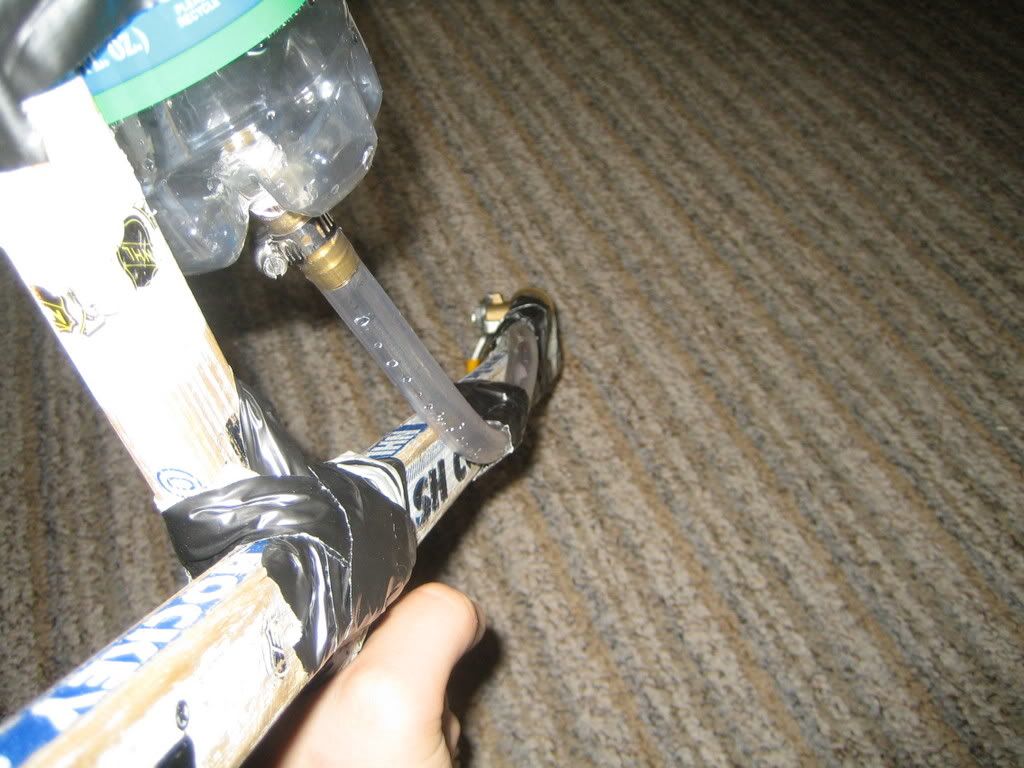 View down the "barrel".
NEW:
Added a bike pump: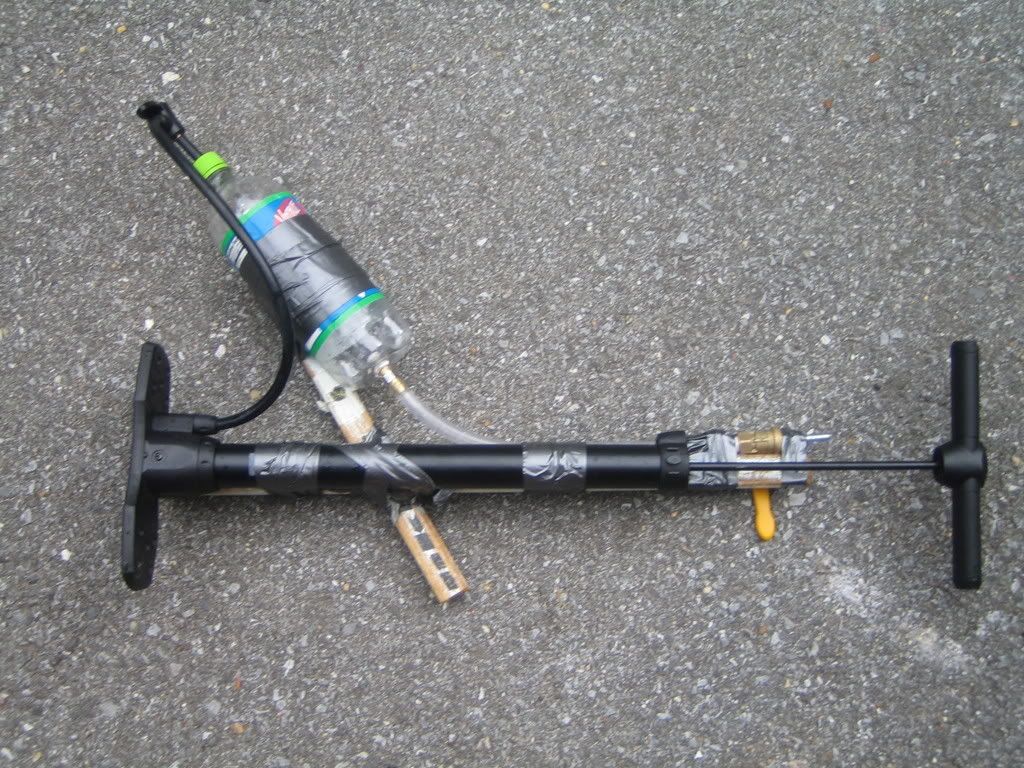 And a video: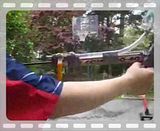 [/img]