I saw this cannon on Burntlatke, and decided I wanted something similiar: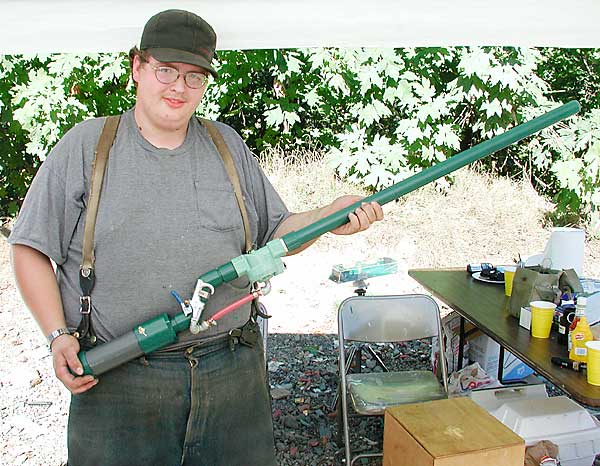 The chamber is made of 2" sch 40, and uses two couplings, one repair coupling, two 45* elbows, and two 3/4" male adapters. The entire chamber is double walled, so it should hold up to lots of pressure.
The barrel is 3/4" CPVC, and is 21.5" long. My C:B ratio is around 3.125:1. The barrel was 33.5" long, but I plugged the #'s into GGDT, and it said the barrel was unneccesarily long. It cut the barrel down, and now the gun seems to honk when I fire it. I'll search for a fix pretty soon.
Here is a picture from the build stage:
Here is the completed rifle: