Well im finally done with my latest cannon, 6months on from my last.
Its called SGA (Schutz Gewehr Assault) And yes I know what it means.
At the moment I have a short golfball barrel as thats all I had left but it will do.
SGA Specs:
Chamber:
50mm(2")PN18 Body About 150cm(60") long
Barrel:
40mm PN18 Golfball Barrel 80cm(30") long
Piston:
Lynx Deodorant can, reinforced with 32mm(1 1/4") coupler and hot glue. Bolted on neoprene sealing face. Lubed up as well. Piston housing is a 2" tee. Serviceable piston via 4 bolts with rubber washers for sealing and a 2" end cap. Seals 99% leaks a tiny bit at the bottom bolt but so slowly it doesn't matter.
Fill Setup:
10mm(3/8") ball valve with a Quick-Connect
Pilot Valve:
15mm(1/2") ball valve with about 30cm of 15mm brass and galv steel pipe.
Weight:
6kgs! (13 pounds)
Features:
Inter-changeable Barrels
Serviceable Piston
8psi sealing pressure
15psi actuating pressure
Comfortable design and grip
Picture Time:
See update at bottom of post for new version: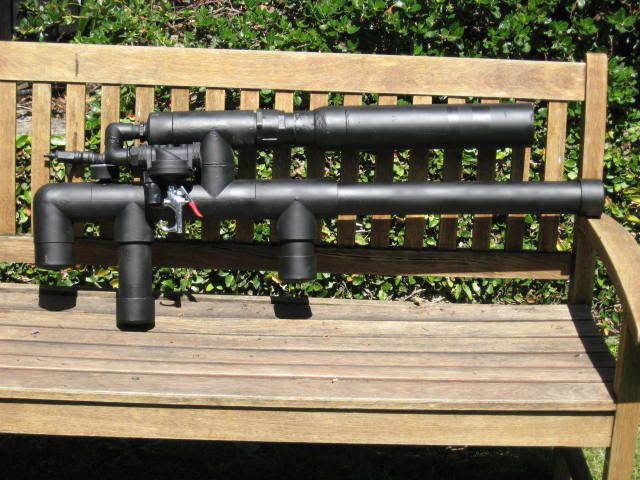 SGA Over-View:
Fill valve and gauge:
Close Up:
Piston Housing:
Pilot Setup:
Piston:
Sealing Face of Piston:
Close Up 2:
Golfball Shot 330.33m in Crosswinds at 75PSI:
Video Compilation Of Various Dry Fires and a Golfball Shot:
[youtube]http://www.youtube.com/watch?v=5ui987L3T10[/youtube]
Damage Video Compilation:
[youtube]http://www.youtube.com/watch?v=ljt3EXcw4T0[/youtube]
[GVideo]http://video.google.com/videoplay?docid=-3846587790500949558&hl=en[/GVideo]
Sabot Video:
[youtube]http://www.youtube.com/watch?v=PRtpK1rCqNE[/youtube]
My Instructables.com 'Launch-it' Entry:
[youtube]http://www.youtube.com/watch?v=pS7I9u4xXqQ[/youtube]
Comments and Criticism is much appreciated
UPDATE:
* Front grip replaced, blew up last year sometime and I didn't have a 45* eblow on me to replace it, so I had to go for a short, straight look.

* 1" modded sprinkler valve added

* Pilot volume decreased

* 3" T-Shrit barrel added

* Painted flat black.

* Golfball barrel is on another gun, i'm going to upgrade to a 1.5m one soon.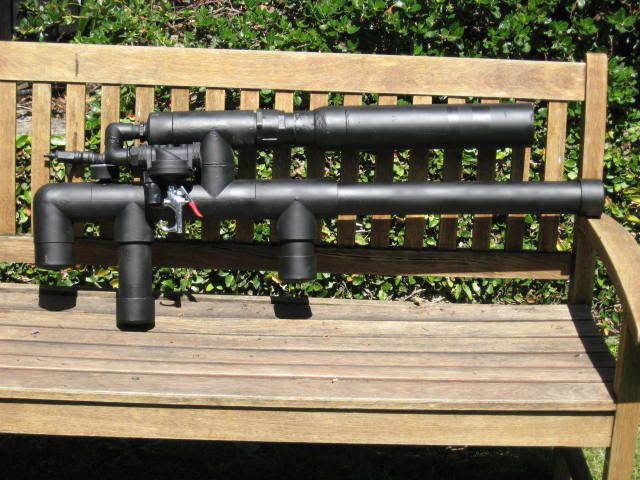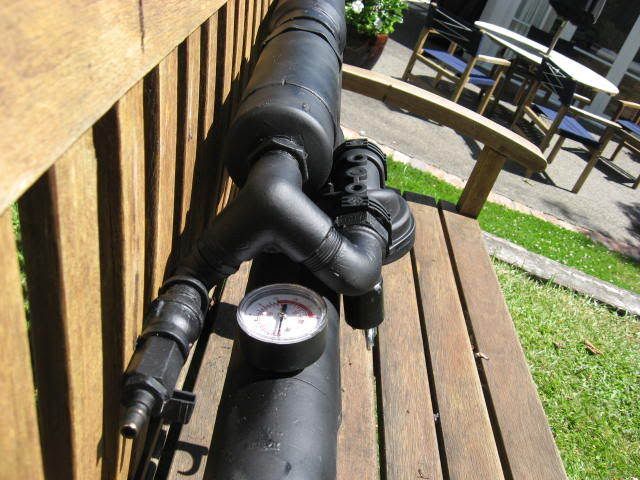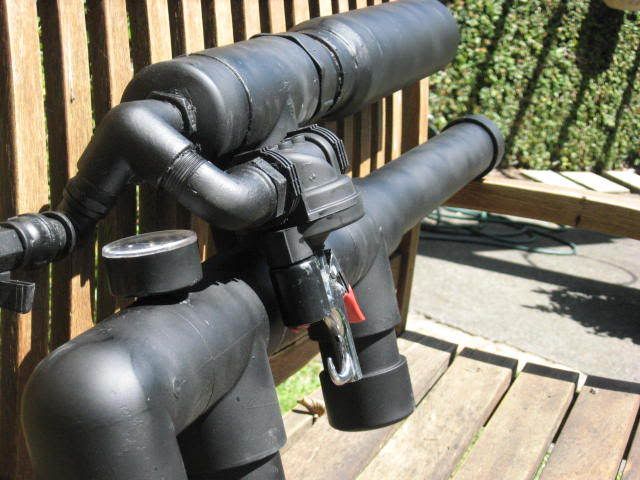 I'll probably end up changing the front grip back to the old version when I get more money, but for now it'll do.

I also managed to shoot a T-Shirt about 80m at 70psi, recoil was awesome