Just got my Mauler from Sgort, and boy is it freaking awesome. I put it on my tried and trusted 5ft long 1.5" barrel and 5ft. long 2" air chamber. The Mauler valve is AMAZING, thats A-M-A-Z-I-N-G. Not only is its power unprecedented but it is exceedingly easy to use and set up. It can even Pilot off of a 1/4 ball valve with quick-disconnect. This gun will shoot at 20 degrees MUCH farther than my hand made piston shot at 45 degrees. When triggered, the air blast out the front is huge! Enough of my ranting... to the pictures and video! (click for higher quality)
The entire cannon, i know there are some primer stains but i would much rather have an ugly gun with primer than a pretty one without primer that will blow up in my face.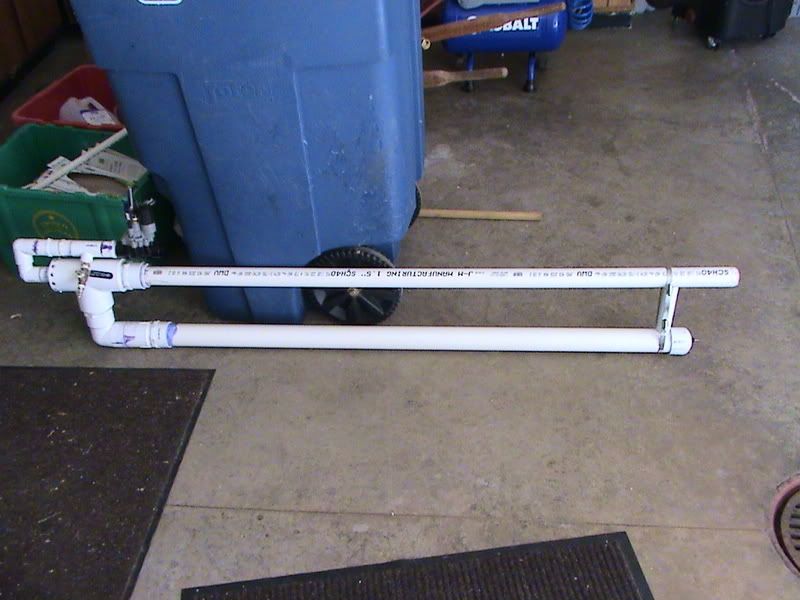 The Valve and fill/fire setup: I know the fill/fire setup is somewhat large but seeming as the valve will pilot off of the fill ball valve i don't think it matters. Its nicer to have the trigger valve farther forward, makes it easier to hold.
Some damage, shooting water filled milk jugs. The blast usually blows the milkjugs into some bushes so it takes me awhile to find them. There is nothing more awesome then firing, seeing a huge splash of water, and then when you look at your target its gone. Just GONE.
Videos:
(to view videos, open the picture link in a new tab (mouse3) exit the window that opens, and you should find the video in a new tab in your original internet window.)
Air blast: Sadly, the true giant plume of water vapor is only captured in one frame of this, you'll have to look for it.
Air blast at box: This box WAS entirely whole, then i shot it with a shotgun spread of potato bits. I probably had 1.5 feet of my barrel filled with crammed potato Chunks. the box wasn't very whole afterwards.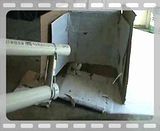 Questions?Concerns?Comments? All are appreciated, unless your just going to say "lol my gun r more bigger urs r teh suck." If thats not what your going to say, then thankyou for the feedback.
Got the parts to use my cam locks and got a 1.5" sdr-s1 barrel from tractor supply co.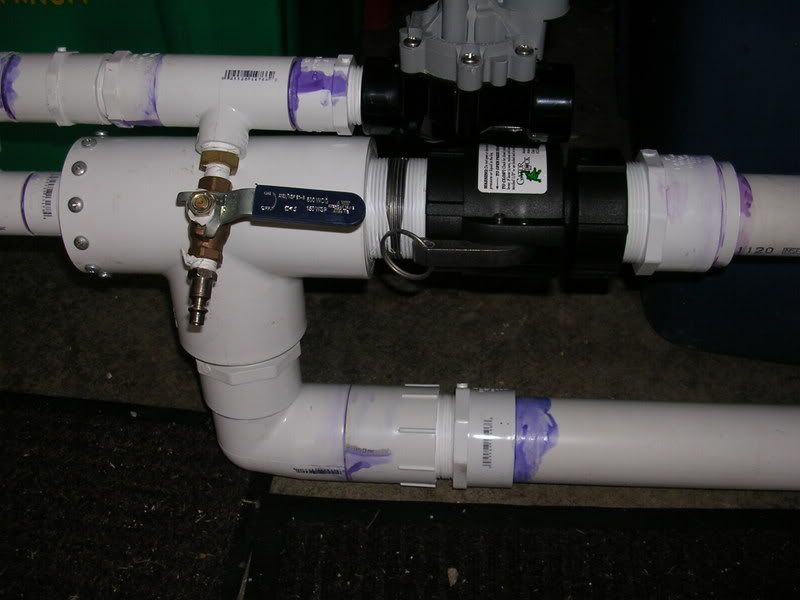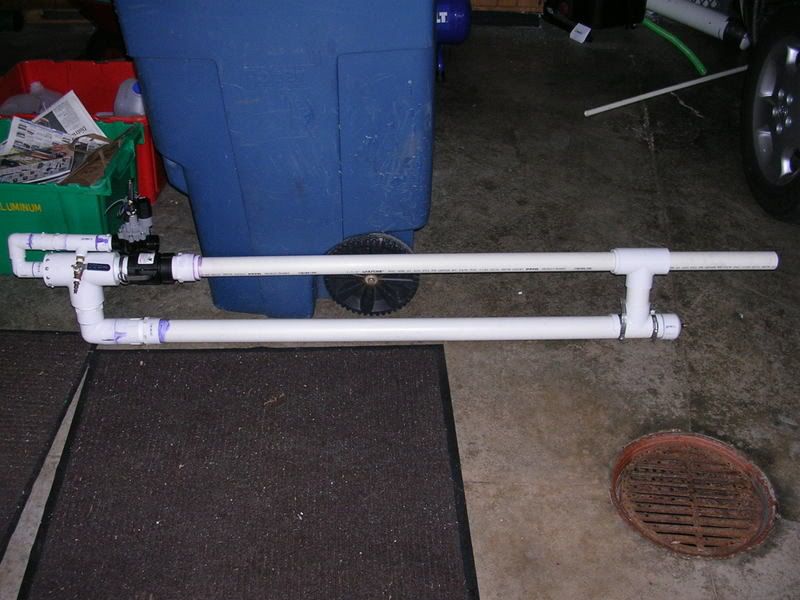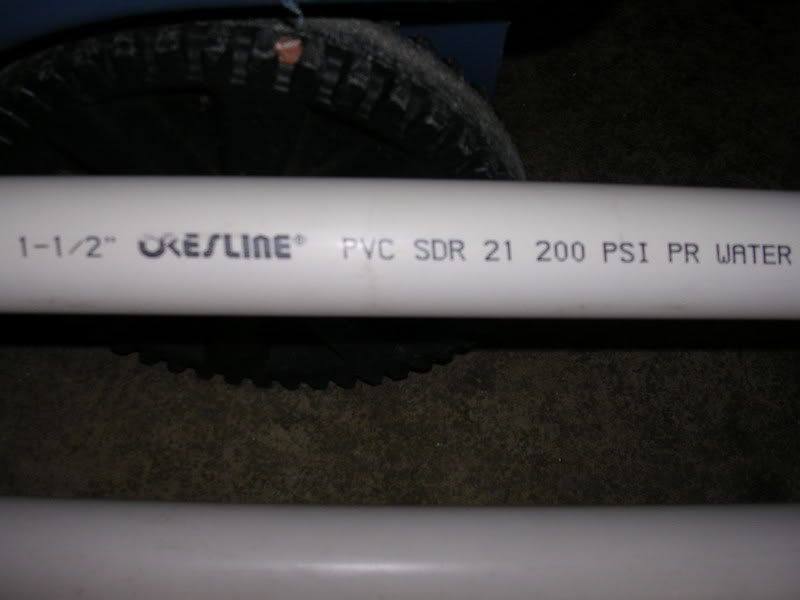 The Cam locks let me quickly switch between potatoes and golf balls. The power of the golfball barrel is truely astounding. My firing range consists of 150 yars of flat grass, and then 100 yards of lake with 50 foot tall trees on the other side of the lake. When fired with me holding the gun about 3 feet above the ground, at a level firing angle, the ball will HIT THE TREES FAR BEFORE IT WILL HIT THE GROUND. In fact as behind those trees is about 100 yards of grass and then some houses, i have decided i cannot safely fire the gun due to the extreme range. The barrel also puts spin on the ball, and if your lucky that ends up as backspin. I had one shot, once again fired 250 yards from those trees at a flat angle, that went OVER the trees, the ball rose in flight. I have a longer range avaliable at my lake cottage, il have to shoot it there.