Hey everyone
My
coaxial
is under construction again.... The reason being my homemade blowgun died on me....
Here is a diagram of it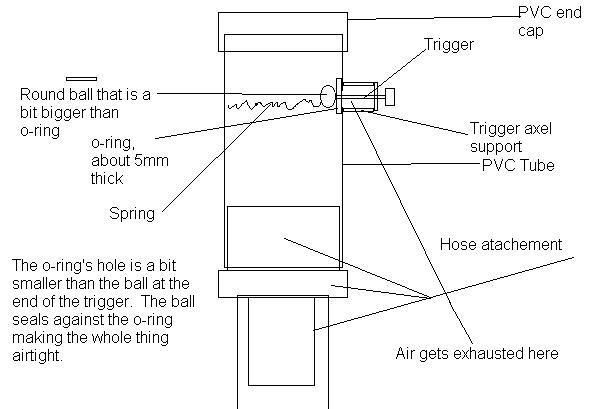 I was wondering if anyone had any ideas for making a blowgun? I'm thinking some sort of piston valve idea where instead of air pressure to move the piston some sort of rod or seer that is pushed moves it. Any ideas, comments, suggestions or ANYTHING will be much appreciated. Oh and it must be as cheap as possible lol...
Thanks
Marco