Hi All, just wanted your suggestions ideas and opinions on this cannon I'm starting to make.
It is basically a sprinkler valve cannon, with an under over construction, and a stock with shell holding thingy and barrel. No air goes into the stock, so don't tell me that, because the pipe goes right the way there the T that connects the stock. The sprinkler valve will be modded, it is from memory a garden mate, 25mm solenoid i think. don't think it has guide rod, which i have been told is good.
I have made a few designs, and all up it is going to cost me around $80 bucks, but thats why I'm running it threw here first, i'd rather take my time and make a really good cannon, then waste 80 bucks and it turns out to be a piece of crap
and ends up in the trash.
Here's a little list of things i need:
1x Sprinkler Valve ($20)
1x Blow gun pack ($14.95)
1x Pressure rated 2 inch (0.5m) ($5)
1x 1m ½ (15mm) inch pipe ($2.23)
1x 2 inch coupling ($2.55)
1x 2 inch x 1 inch bush reducer ($4.53)
1x Stubby tire valve (pressure rated to 400 Psi) (Free)
Already Got:
4x ¾ inch 90 degree Elbows
2x ¾ inch Tee
4x ¾ inch 45 Degree Elbows
6x ½ inch end caps
Sprinkler valve adaptors +
other bits to make it attach barrel + chamber 1x 2 inch reducer to 25mm
1x 2m ¾ inch pipe
1x 1m ½ (15mm) inch pipe
PVC 125ml Pressure rated Glue
PVC Primer
any suggestions, feedback, constructive criticism is welcome.
Here is the pics of my gun so far, it shows the newest design, the stock which i've made to suit me and alsop the shell holding thingy, the shell loading breech and the layout of the gun, just needa fill in the blank sections
:D enough talk heres the pics:
Also im am looking at getting this scope:
http://cgi.ebay.com.au/B-N-30mm-Walther ... dZViewItem
it will cost under $40 to get it on my door step

Gun layed out on my floor in the shape it should look like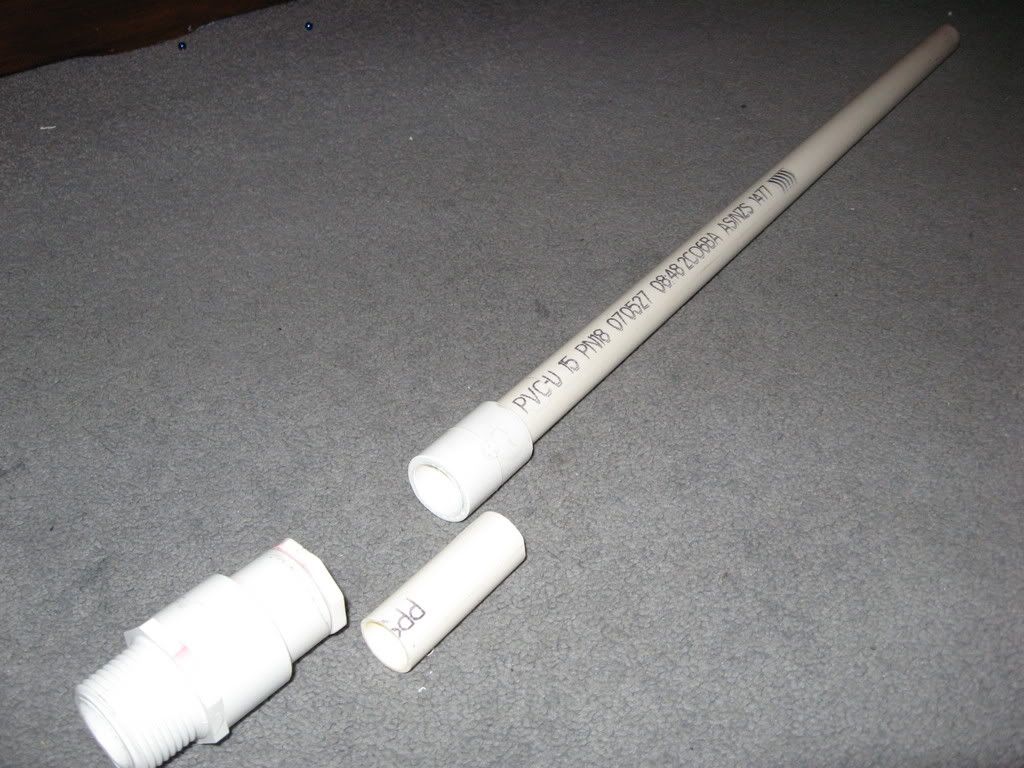 Shell loadin system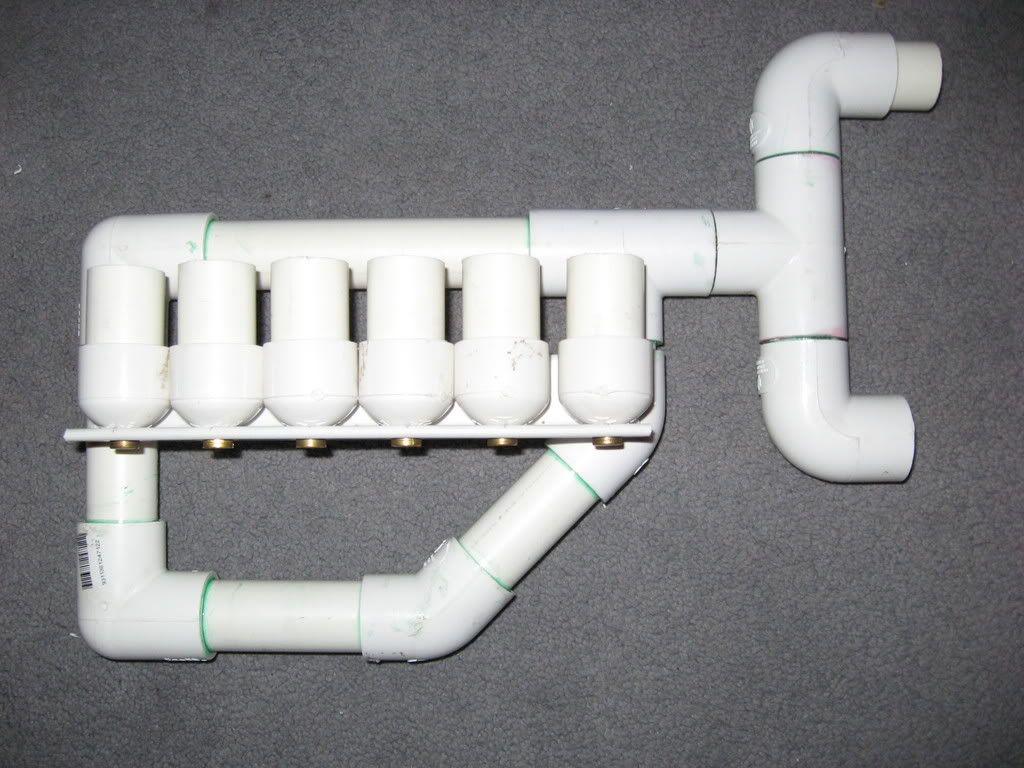 Stock with shell holders (also the air does not go into the stock)