Okay, now that Team Fortress 2 is out, i have this idea of replicating its rocket launcher stuck in my head, When projects get stuck in my head they don't go away until i either finish them or realise they are beyond my means.
I want to replicate this:
3" pipe scales well for the outer body, and the launcher is conveniently shaped like plumbing parts. The problem is cramming a launcher in it. 2" pipe fitting just BARELY fit inside 3" pipe, so if i can make a perfectly inline 2" gun i can fit it inside. My current idea is a coaxial piston arrangement that doesn't actually use the coaxial part as the barrel: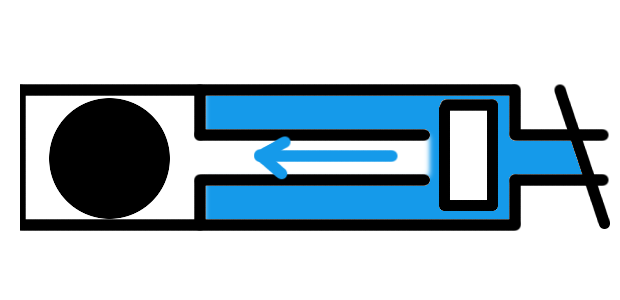 I know this will create some dead space but it is the best design i have so far. Picture is entirely out of scale.
Any comments or suggestions on how to make this? Do you think the dead space inherent in this design will cripple performance?