I've finished designing the piston valve for the mini version of my upcoming ball bearing gun. It looks something like this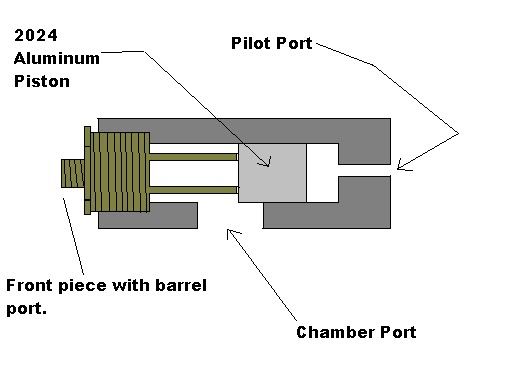 but with a few changes.
Namely: the piston has been changed. It will now be built in two pieces, which will be cut to length (1" each), epoxied together, and bolted, after which the piston will be machined down to the correct diameter (.749").
The front half (the part that seals on the barrel) will be PTFE, while the back half will be high impact resistance polycarbonate.
The front part of the valve, that threads in with straight threads for easy access will seal against a flat face with a butyl rubber gasket, as well as the threads being sealed with teflon tape.
I have already done extensive research, and have ordered the parts from McMaster already (being shipped from the states by a friend).
If anyone can see an obvious problem in the design, now is the time to point it out.