Well, yesterday the parts I ordered from McMaster for my BB gun arrived, which is quite a feat in itself, considering that McMaster won't ship to Canada, and the parts had to go through 3 different courriers to get here.
I got: 1" OD x 12" length PTFE round bar
1" OD x 12" length polycarbonate bar
4000 psi pressure washer handle
0.257" ID, 5/16" OD x 72" long stainless steel tube
5/16", 3000 psi Swagelok compression fitting
Some pics: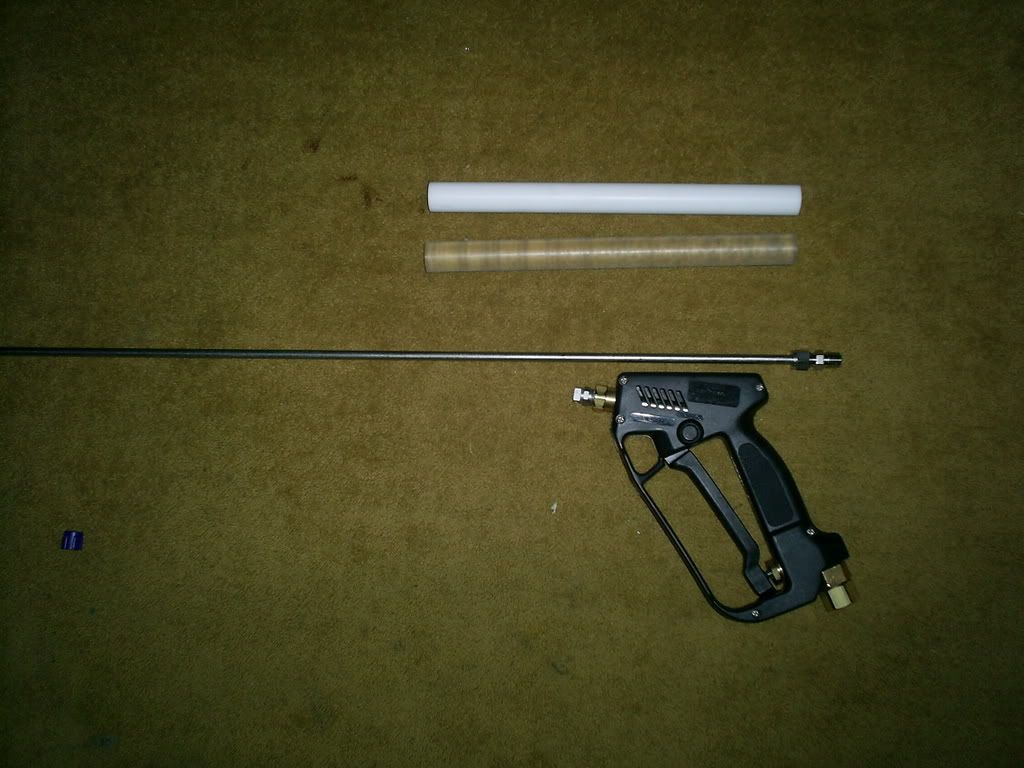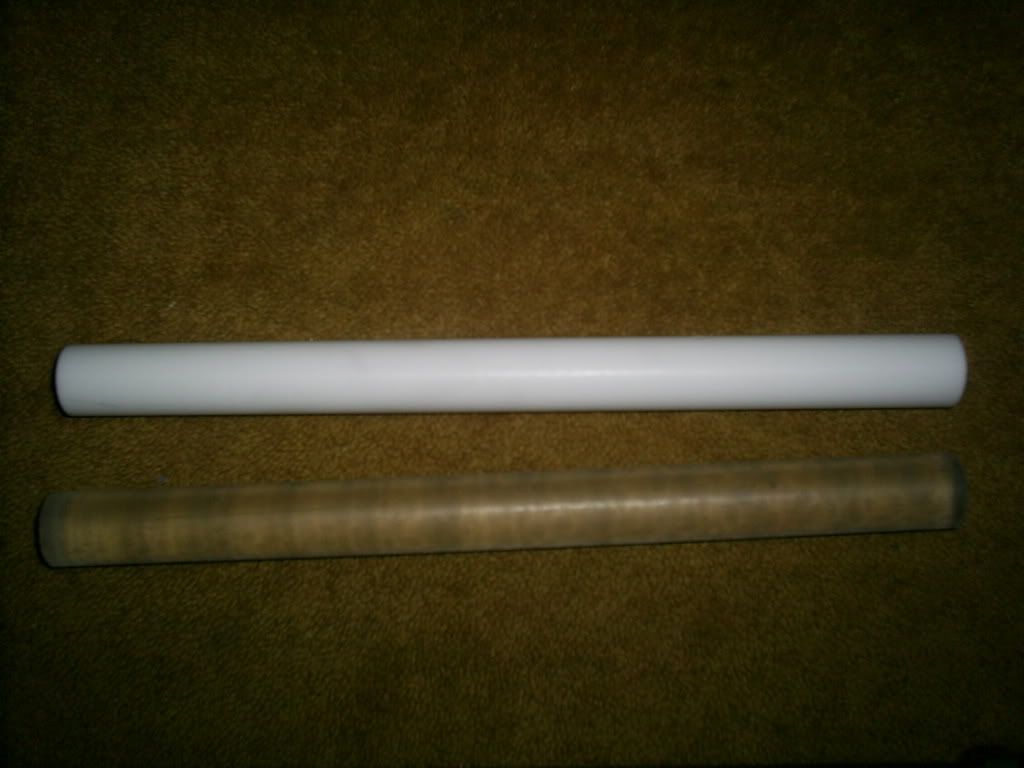 As you can probably guess, the clear one is polycarbonate, the white one is teflon
The pressure washer handle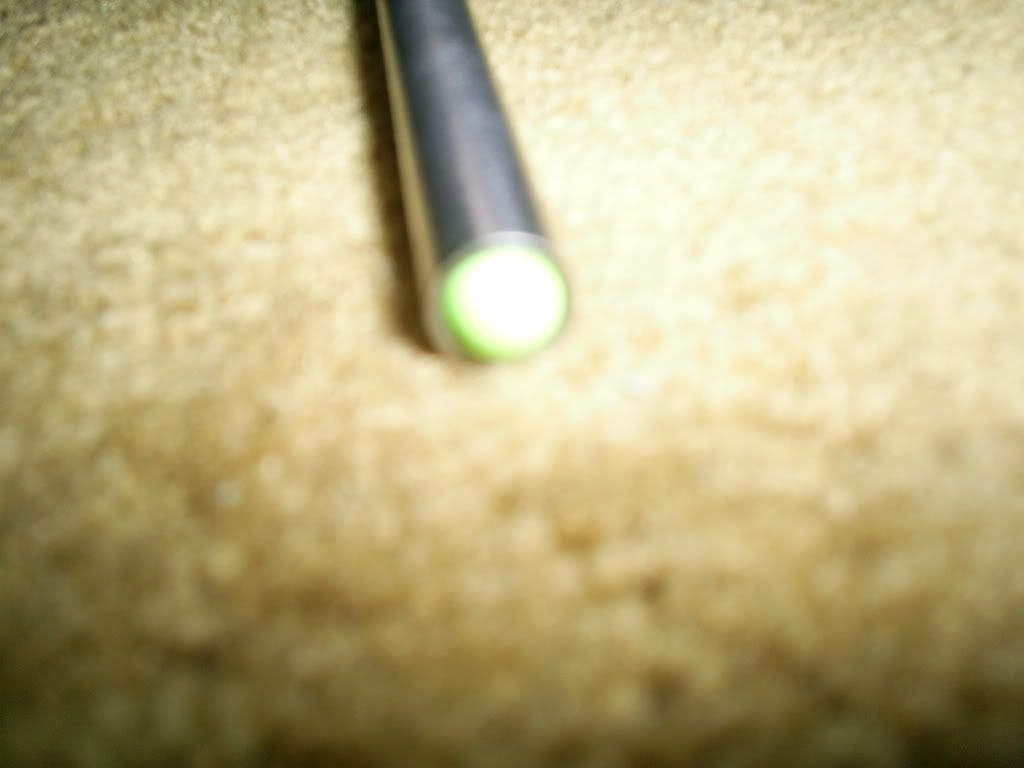 An airsoft BB in the barrel. Considering that they are .24, and my planned ammo is .25, the fit should be excellent. It takes more than 5 seconds for the BB to reach the other end of the barrel if it is dropped in when one end of the tube is plugged.
I'll keep updating this post as the work continues. The next part of the project is finding a machine shop to create the parts for the valve ($$$). The following is a diagram of the outer parts of the gun, and a rough approximation of what it will look like when it's finished.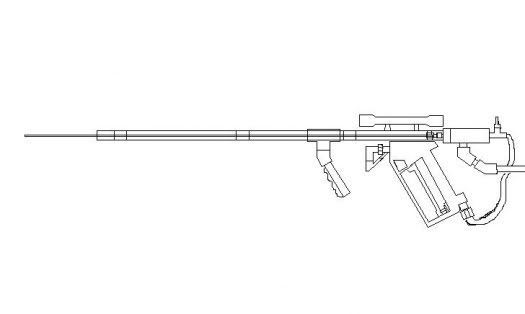 Another awesome paint pic, courtesy of LCWMD. Building airguns of dubious quality and questionable legality since 2007.