today me and a friend of mine came up with an idea for a semi auto pump action gun, the numbers on the picture correspond with the numbers in the explanation.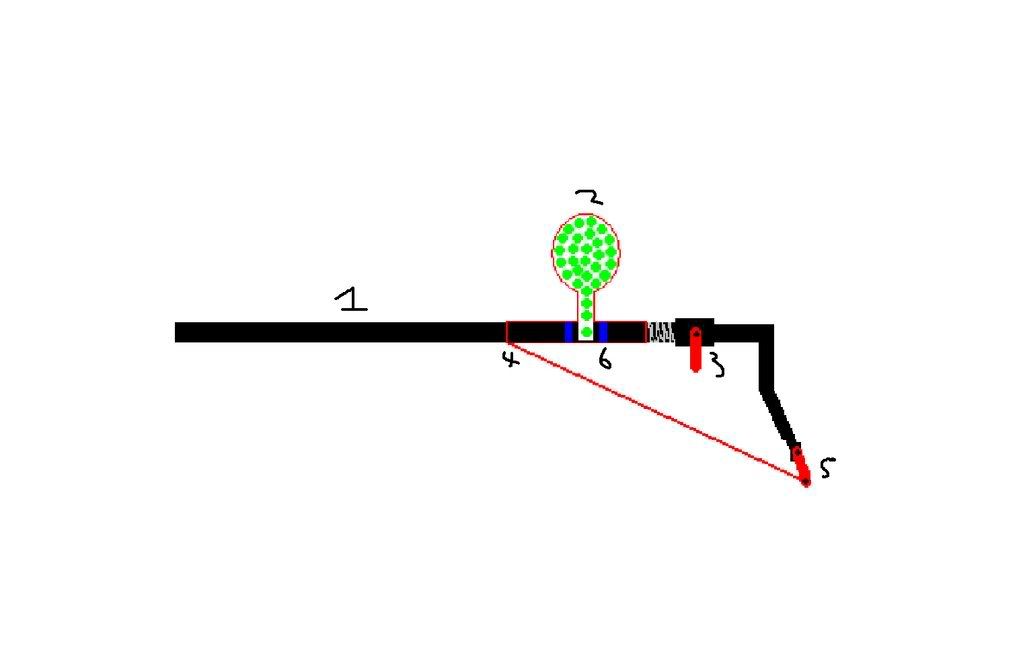 1. The barrel, has a hole on the top near the valve where the ammo will be loaded, and a rubber seal each side of the hole (blue strips)
2. the hopper, will fit on to number 6, holds the ammo.
3. valve, drawn as a ball valve but could be any sort of valve.
4. Sleeve, used for the pump action, has a hole which the hopper fits over, fits snuggle over barrel and when pulled back the hole in it and the hole in the barrel line up allowing ammo to fall into barrel.
5. Ball valve, connected to number 4 so that when 4 is pulled back it opens the valve to allow air into the chamber then when 4 is pushed forward again it closes valve to stop air getting out.
6. rubber sleeves, stop air from leaking out between 1 and 4 when gun is fired.
If anybody has any questions about how it works, or has any suggestions on how to improve the design they would be greatly appreciated as i plan to build the gun if there are no flaws in the design.