Well with disappointment earlier today I found out I wouldn't have access to a lahte until monday, which totally sucks ass because I'll have a compressor on my hands this weekend. My plans for the piston were pretty simple. The T is 3/4 iron
(chamber and piston housing)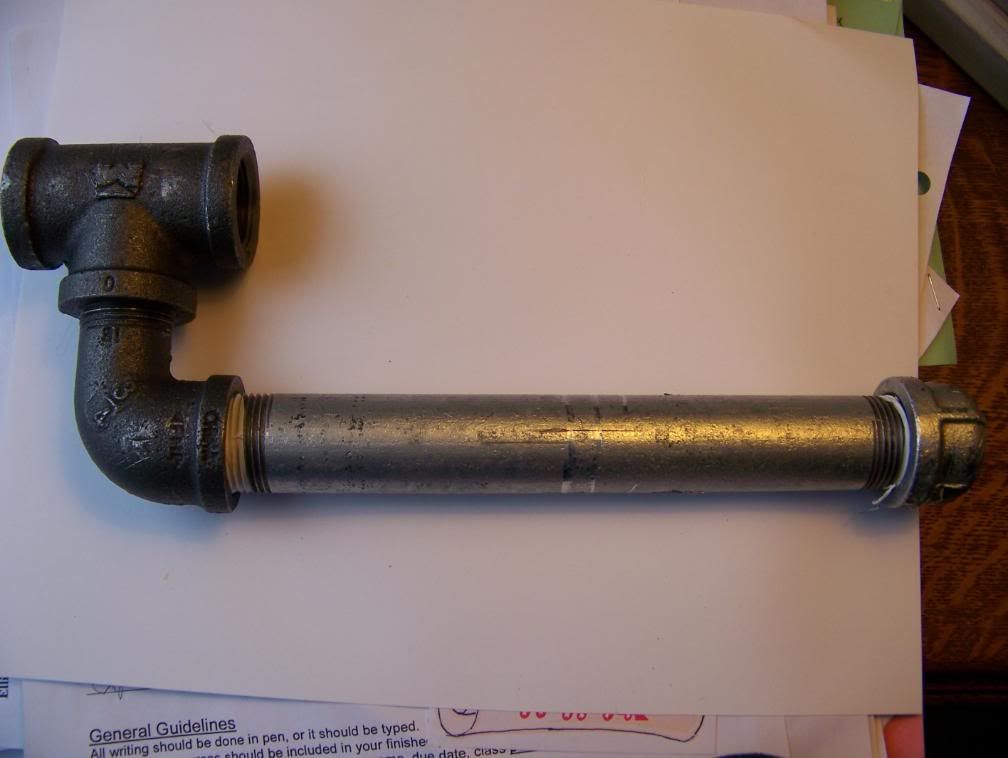 , on the barrel end I have a 3/4 threaded to nonthreaded adapter, which extends into the T to make a thing to seal upon. the fill/exhaust end of the T is occupied by a steel 3/4 threaded to 1/4 threaded bushing,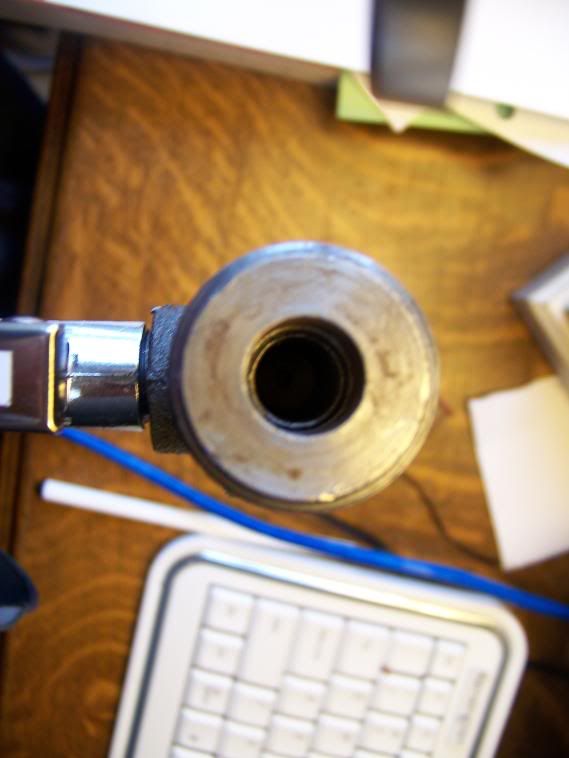 then I have a short nipple to a 1/4 T and my shrader and blowgun are hooked up to that. But that is really not important, what is is that I thought I had a great Idea, I would have a small section of my piston slide into the 1/4 hole to stabilize it, reduce pilot by about half, and keep the exhaust and chamber a bit more separated. I planned on reducing down the end of my wooden piston with the Lathe at school, but as I said I can't use that 'till monday. So getting to the point (slowly but surly) I decided to use a hacksaw, razor blades, sandpaper and a dremel to replace a Lathe. It wasn't great but It seemed good enough. I tested it, made some length changes and tested some more, the times I could get it to seal (with a bike pump) It would never Pilot, justt leak all the air out through the blowgun. This didn't stop me, as I have read up on these kinds of things. so next I put a layer of ductape around the smaller portion to make the space around it smaller. then I cut a decent sized groove into the piston about halfway through as I have hears it could make up for my biggest mistake, having next to no area on the piston face exposed to pressure. Being cought up in making the porting as large as possible, and making the piston as small as possible, I just didn't think abut that. I don't think I couldn't find a fitting on mcmaster that went from 3/4 threaded to 1/2 solvent weld, that I could alter a bit to work. and if Mcmaster doesn't have it I don't see the point of checking Home depot. Is there anythign I can do currently to get the actuation right, do I need to figure out away to have half inch pvc as the sealing face.
Heres the piston and a few other shots so you can understand my late night babbling.
The piston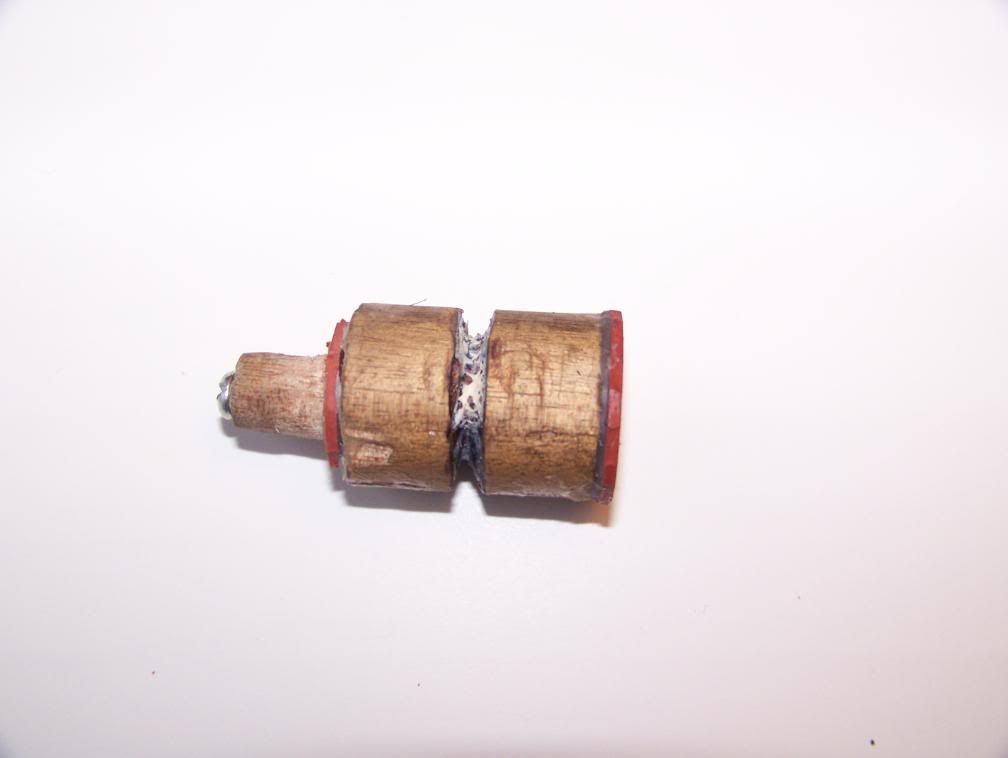 The piston setup without T around it (so you can see)
Blurry pic to show you that theres no space on the face of the piston
Ok hope that helped. here are my many questions.
If I used the lathe to get the narrow part almost exactly the width of the hole in the reducer would that help. Will making a bigger groove for the presure in the middle of the piston help. or could I add a washer around the middle to give it something to push on. Do they make Orings that small? Any other solutions are welcome.
Damn man its about 12:30 and I can't find my camera so no pics for tonight. All help is apritiated and I apologize for this post I'm quite spent so I leave you all to ponder while I get some rest.
G'night