Okay, if you've seen my last two topics, you'll have noticed that I need to brush up on some physics and clear some of my misconceptions. So I need to ask some questions.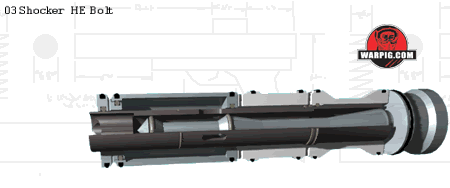 The above picture shows the cycling of a High Efficiency Shocker bolt. I noticed that the bolt rod is curved in a lot of places, especially around the o-ring. Does anyone know why? Is it just for structural integrity or does it serve some other purpose?
Here's the next picture.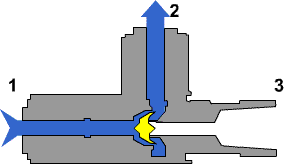 Its the diagram of the QEV from the wiki. What function do the conical shapes on the sealing and pilot sides provide? Basically, why is it shaped the way it is? (in terms of surface area and its relation to force)