I just finished making my first piston valve. The piston housing is a 2" tee with a 1" barrel porting. The piston itself is a 1 1/4" end cap filled with epoxy with a 1/2" thick rubber disk set into the end cap and held in by the epoxy. I also wrapped some tape around the piston to make it fit a little more snuggly inside the tee. It seals great even just with a bike pump, and I was able to pressurize the gun to 70psi with no signs of leakage at all (I was very happy I was able to get this far on my first try).
My problem is that I cannot get the piston to actuate when I vent the pilot volume. I've done some searching and I'm fairly sure the reason is because the blowgun valve I am using is not providing sufficient flow to suck the piston back faster than the air can leak around it. I bought it on McMaster (6852K11). The air just comes out of the blowgun and the piston does not move until most of the pressure has been let out of the chamber. I get little to no air coming out of the barrel. I'm going to try piloting with a ball valve to see if it works (once I buy another), but I was really hoping to use a blowgun for obvious ergonomical and aesthetic reasons. I have been designing my gun to resemble a rifle (with a stock and breech loader) and was hoping for something more trigger-like than a ball valve for the final product. Is there anything I can do to get the piston to actuate without entirely changing the valve? I have heard that a piston can be actuated with as little as a Schrader valve if made correctly, so I'm guessing it is possible.
Here are some pictures of the valve: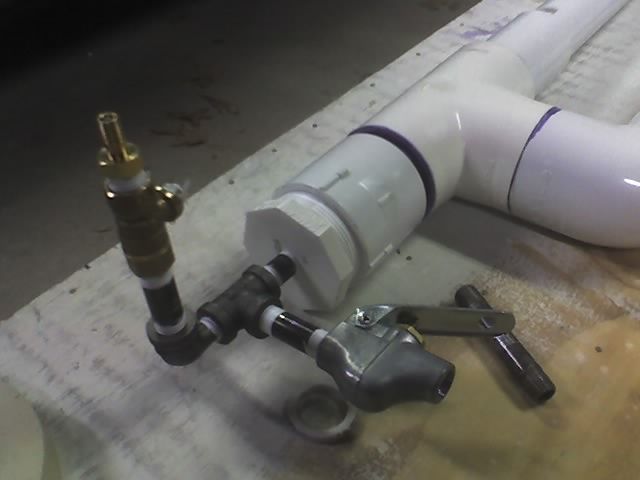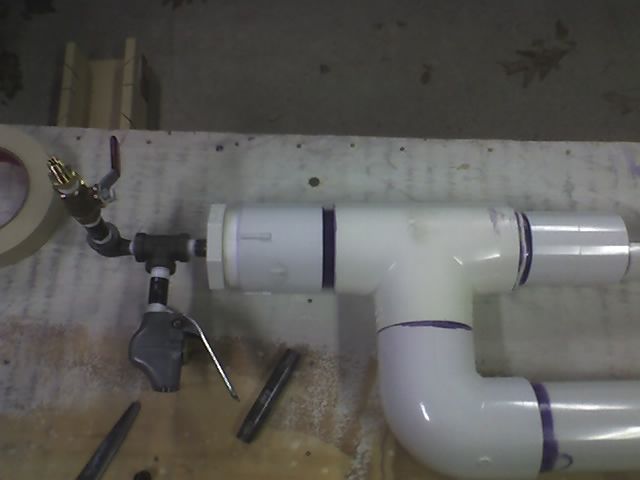 Note: the rubber disks which make up the bumper have holes through the center in order to allow plenty of airflow.
Thanks very much!