thinking of making a replica of the unreal 2004 flak cannon,
heres what ive come up with so far
this is the main gun all the grey bits are the chamber, the black is the barrel and the red is the inside of the barrel. So basically the barrel slides forwards and back on 3 runners (the chambers) so that when you slide the barrel forward you can load a shell and you can slide it back to lock the shell in for firing. There will be 2 different shell, primary fire and secondary fire, these will be explained bellow.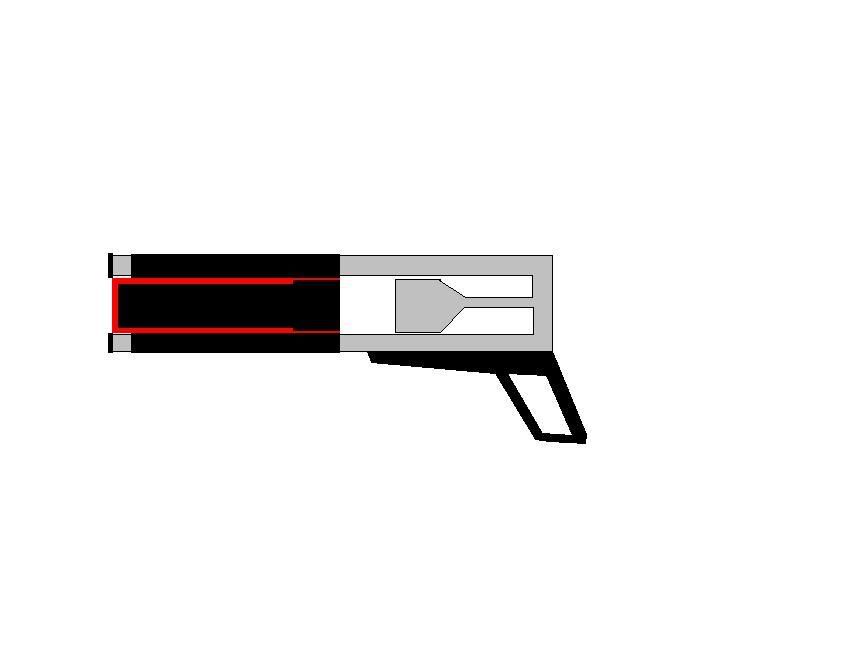 Primary fire
The primary fire shell is basically a buckshot of bbs but both ends of the shell will have shrink wrap on them, sounds weird i no but ill explain. At the breach end of the barrel there is a 4 inch sections that is wider than the rest of the barrel, the primary fire shell will fit in this section so that when the gun is fired the shell doesnt launch out but the shrink wrap breaks on both ends and the bbs fire out in a large spread like the flak cannon. then you remove the empty shell by hand and reload.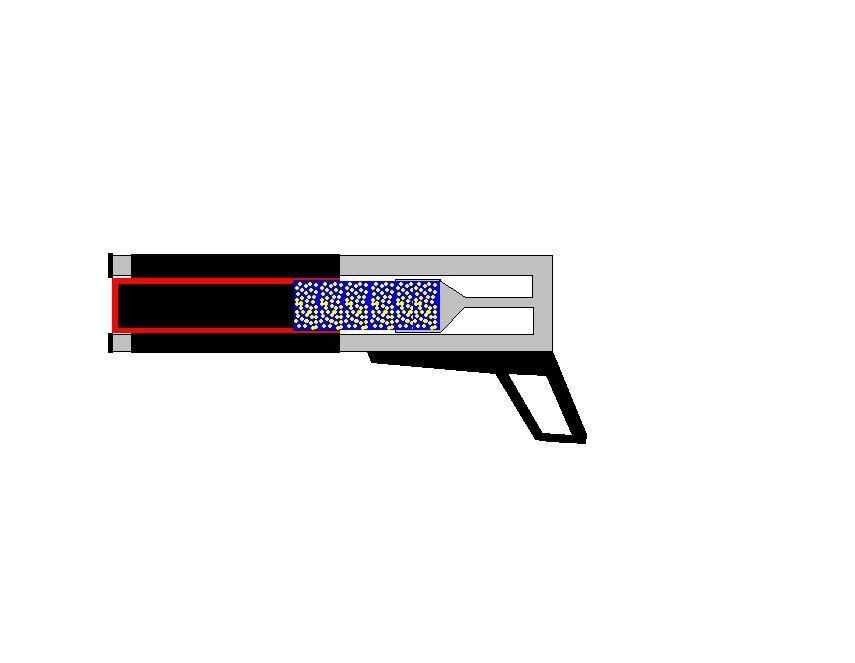 Secondary fire
The secondary fire shell is longer and narrower than the primary fire shell so that it misses the wider section of the barrel and when the gun is fired the whole shell gets fired out, these will only have shrink wrap on the top, and the bottom will be solid so that the bbs dont get launched out untill impact with the target, like a flak grenade.
Hopefully the shells and the actual gun will have some semblance to the unreal 2004 flak cannon as I have based the look of the gun on a picture of it and the shells are designed to have the same characteristics as the primary and secondary fire of the flak cannon.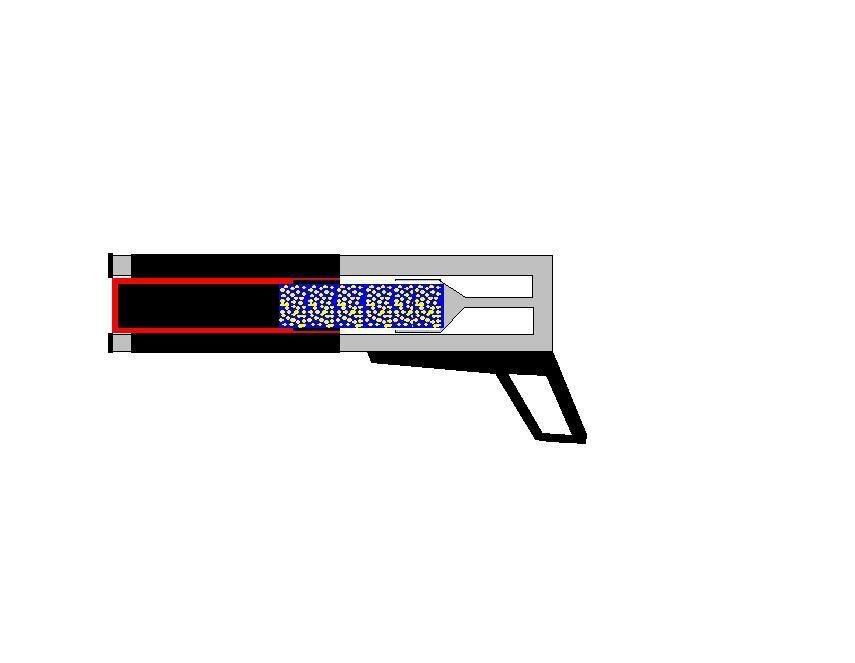 I haven't yet worked out what type of valve im going to use but i was thinking either sprinkler or piston, but i think piston may be difficult as i will have 3 chambers on the gun.