Some of you may have seen my S.B.A.R. and however much I may have liked it I was having lots of trouble with the piston and was overall unsatisfied with the performance.
Since I have a boner for all of Brian's work I decided to essentially copy his deathray marble design on a 6mm scale but with a homemade barrel sealing piston valve instead.
Here's my current plan of attack.
1. Get all piston issues out of the way. This will involve a cast epoxy piston and some soft neoprene from McMaster.
2. Get the exhaust valve rollin'. This will involve some sort of high flow snap valve copy. It will have to kick ass to pilot my probably inefficient valve.
3. Get regulated/unregulated c02 and a pressure washer handle. ($$$)
4. Get it all running smoothly.
5. Make it look pretty.
This is what it currently looks like.
vid:
http://s184.photobucket.com/albums/x58/ ... I_1966.flv
Mockup plan: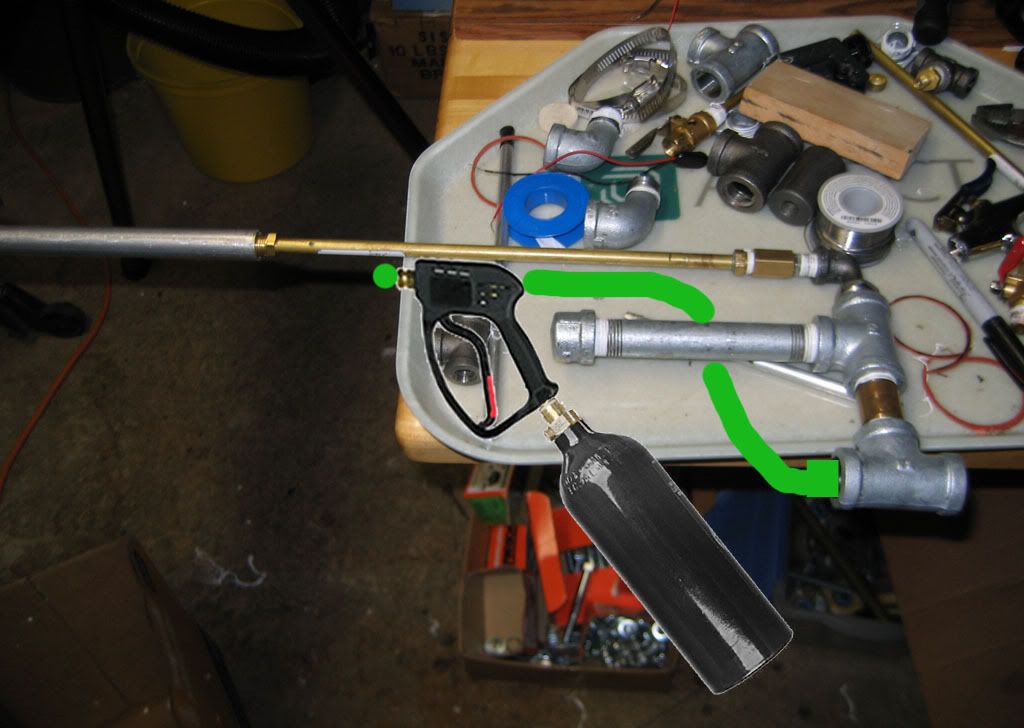 What it reeallllyyy looks like for all you idiots:
Comments, Concerns?