this is my first major project. from tip to valve its 4 1/2 ft long. barrel is 3/4th in. valve is modded sprinkler. trigger is rigged blow gun.
chamber = not yet sure. i was thinkin if i could somehow rig it to run on unregged co2. or just compressed air in a tank. but how could i do that so i dont have to pump it up every time. and this is designed to not move. so weight isnt a big problem. is co2 safe to run with pvc if i have a valve to monitor the amount of co2 in the chamber?
any questions just ask.
full view. the trigger is not actually attached like that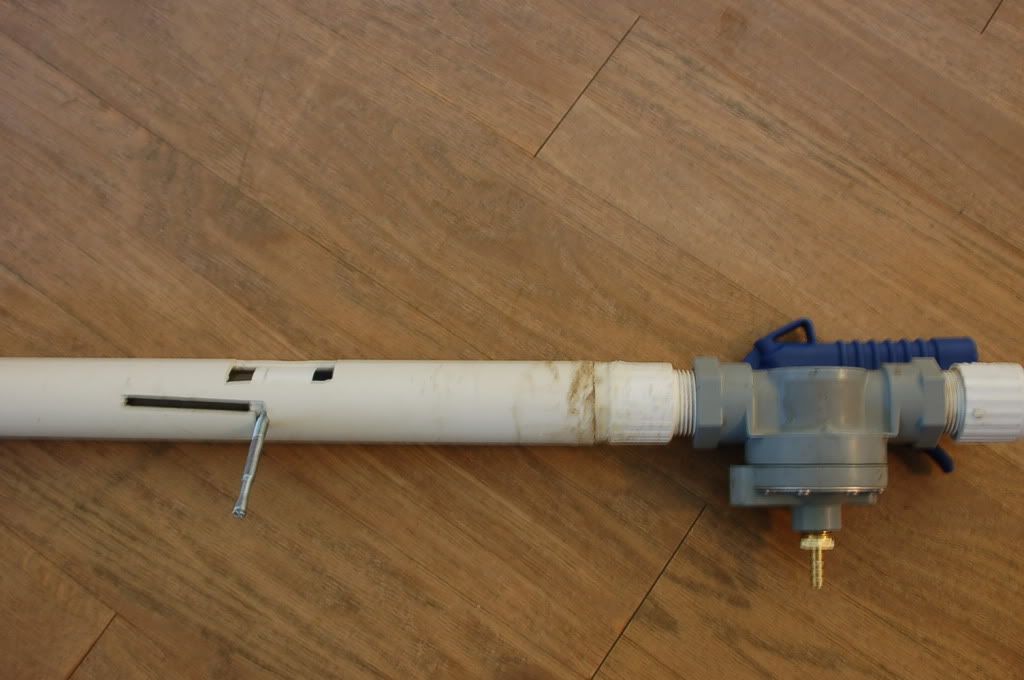 Closer up. trigger still not attached
bolt closed. hole is almost strictly for paintballs at this point. nothin very long
open. the gray pushes paintball up into the barrel when bolt is closed