This is my first Pneumatic Cannon and I think im going to call it Big Boy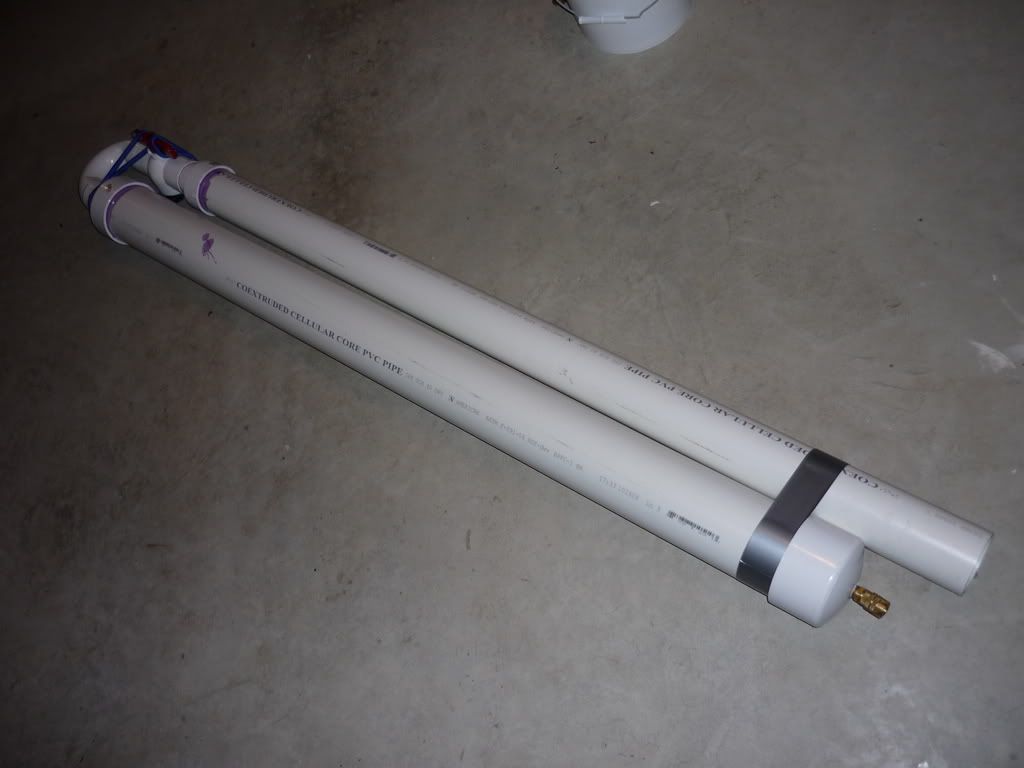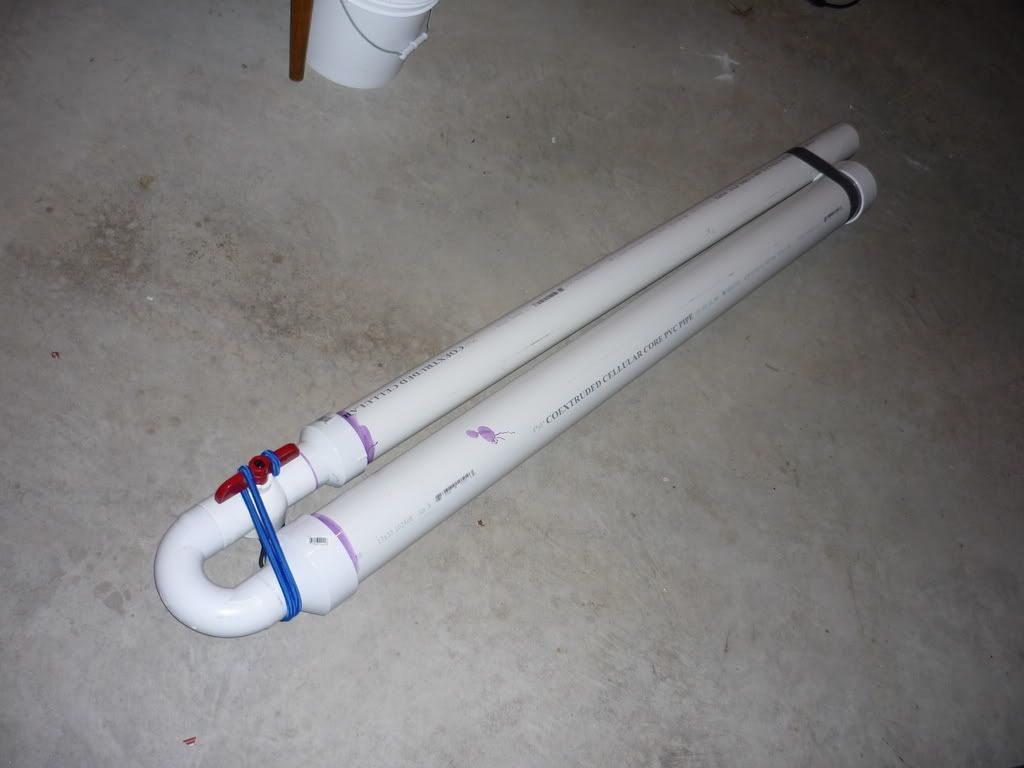 Beer can to show the scale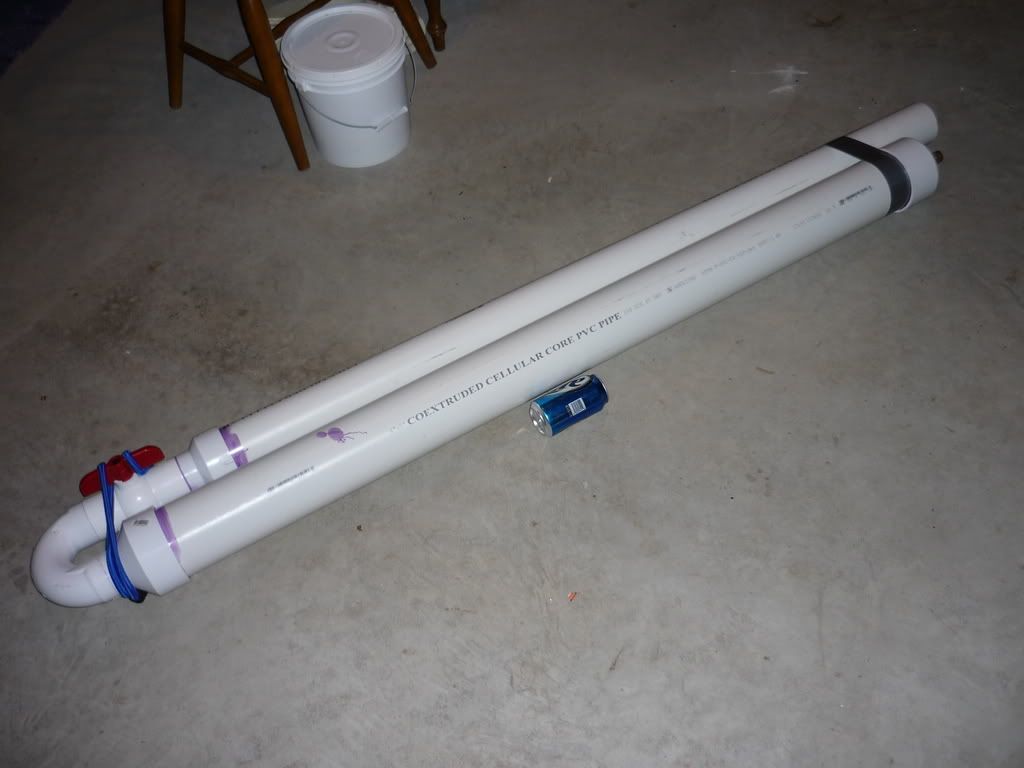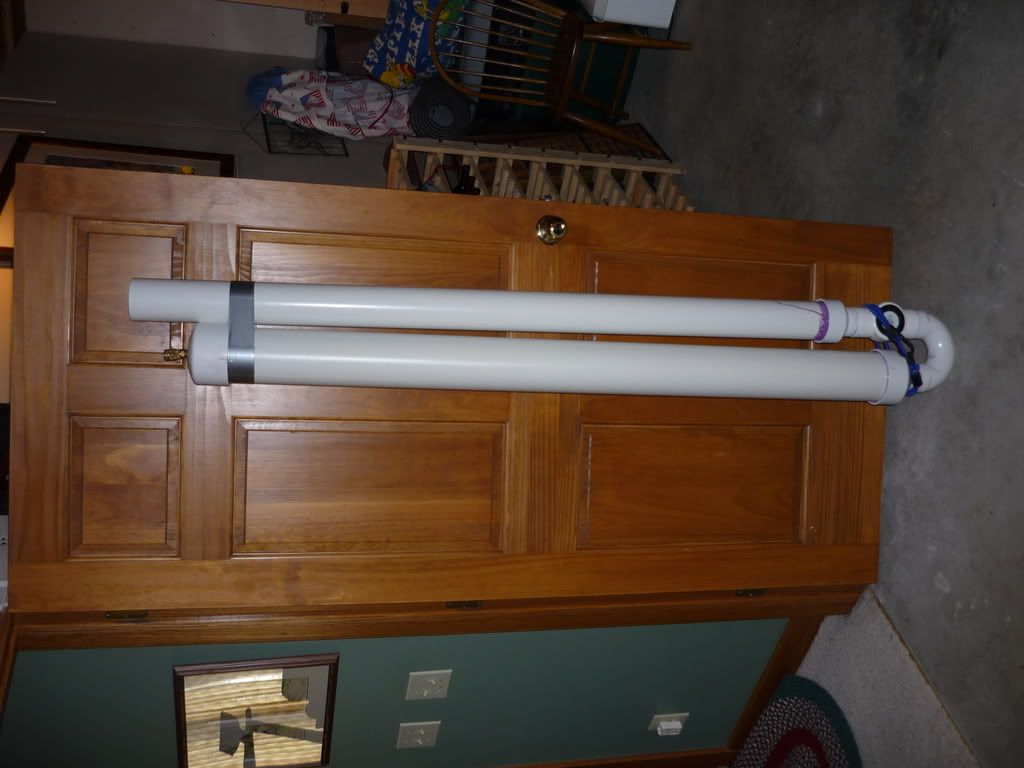 This is only a rough testing stage. I plan to build a better barrel/chamber sparator and to paint it.
I know the pressure chamber is much larger than it needs to be but they made me buy 5 feet of it and I think it looks cooler this way! Although it does take some time to fill...it makes up for this in the sound and kickback
I was planning to go the modified sprinkler route but when I was looking at all the fittings I needed (At the menards I went to the were no large change reducers) to go from 4" to 1" then back to 3" I could see that it was going to be cobbled and VERY restrictive. So instead I went with a 2" ball valve which actually actuates fairly quickly and with some further modification may actuate close to a sprinkler valve (Let me know if you think this could be true as I do not know the speed of a sprinkler valve and am only guessing).
I wrapped a bungee cord around one end of the valve handle and then looped it back around the gun to the other end of the handle. It snaps open very fast and when pressureized it dups the large resivour almost instantly.
Closed
Open
let me know what you think.
I also built this intending to launch water ballons but so far even when using a fabric wadding at 20psi it just shredds the balloons....any ideas?