Hey everybody, I was thinking about a way to clip feed a coaxial, and I came up with this,
If it has been done, sorry, I did not know, but I would LOVE to see pictures
This design is for a bolt action coaxial gun mechanism, this is possible by putting the barrel straight through the piston, and then to compensate for the pressure area difference, there's a tube at the front to limit the area the pressure can push it backwards, as well as a spring behind the piston.
The air passes through holes drilled into the barrel under the piston, and then flow past the small rod on the bolt, used for pushing the ammo past the holes, but keeping the bolt back so as to not restrict the air.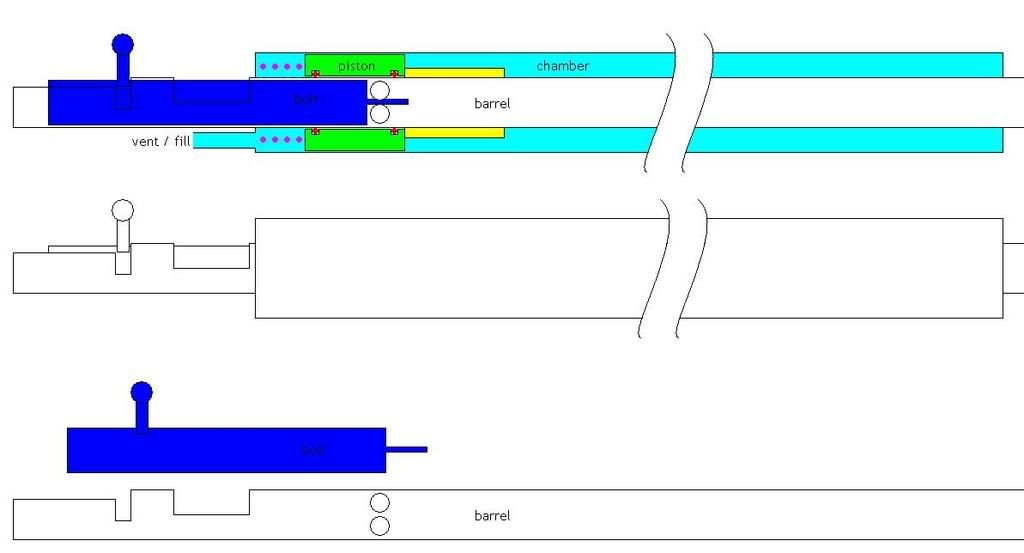 So what do you think? workable? worth trying? worth looking at?
any feedback would be great!