Well, Everyone here has heard it a million times before,
My piston gun will not fire, and I need peoples help.
This is my first coaxial gun, and I am very excited to get it working. It is simple enough, the chamber is 3/4 PVC (really 1 inch, I never understood that... and the barrel is 1/2 inch copper.
Now, I realize I should make a more accessible piston, that is a modification for another day. The piston is a section of 1/2 pvc, (again, really 3/4 inches, what the hell?) wrapped in electrical tape for a decent seal, and then filled with hot glue with a section of inner tube as the sealing face.
Whenever I fill it to around 100 psi, it seals up nicely, no hissing or leaks to speak of, then when I fire, Nothing. All the air comes through the blowgun.
Then I tried firing it vertically, to maybe give it some gravity, still, nothing. all the air drains through the blowgun, then after it is neural, the piston drops.
I have tried a few dry and wet lubricants (not at the same time obviously) and different pistons, I am totally stuck here guys, any help would be great.
Here is the layout of the barrel, housing and piston, as well as the firing/filing rig,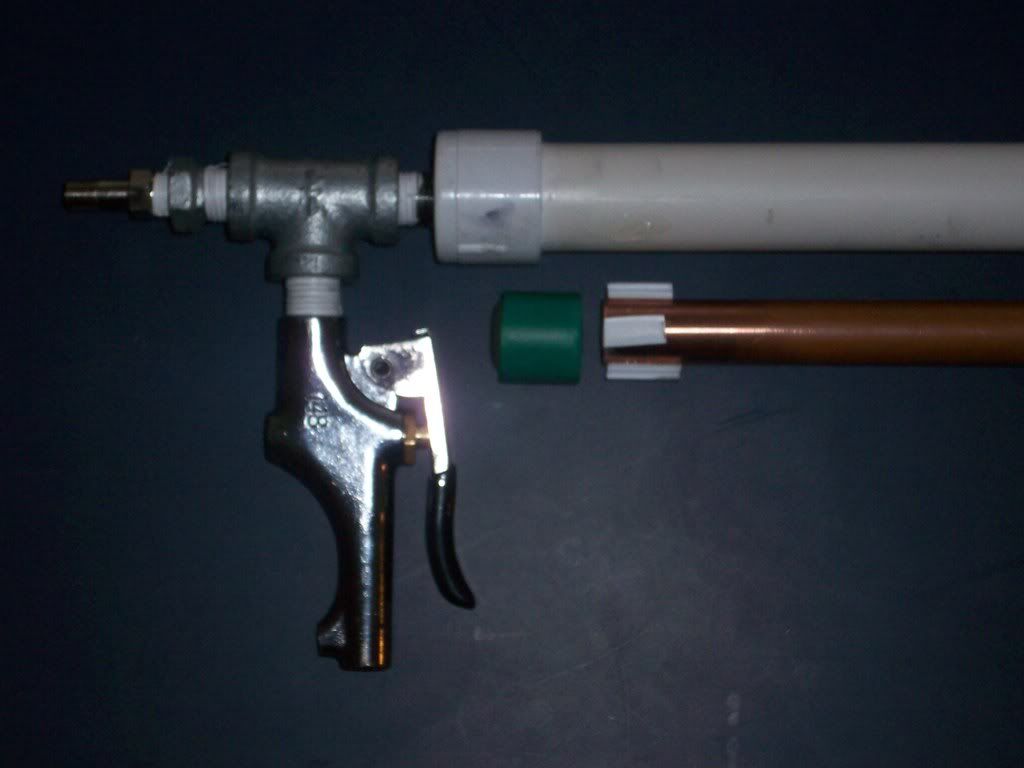 Here is the layout of the stock I will be making, I have only hand tools so cutting this out will be the largest ordeal