Hey everyone,
I was just watching tv and sketching today, and I actually got into drawing something I thought had some potential,
this is a hammer valve CO2 bolt action pellet gun, the bolt is retracted via the handle on top of the bolt (fig. #2+3), which resets the bolt (fig. #3) then when the trigger is pulled, the bolt slams the valve, giving a burst of co2, the bolt going forward aligns the holes in the bolt and barrel, giving a burst of co2 to the pellet.
FIG. #1= Just my first drawing, just a little snowballing, and getting inspired, this is the only one depicting the trigger mechanism, and with the c02 in a vertical position, it is HORRIBLY out of proportion, but hey, it got me started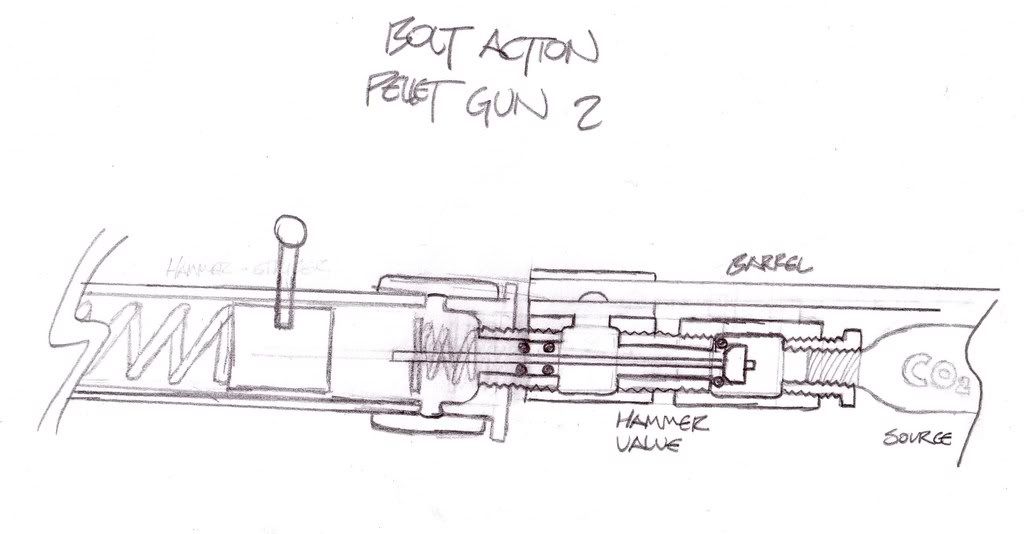 FIG. #2= the upgrade of the mech. in FIG. #1, with the co2 horizontal now, and showing the internals, they consist of mainly couplers and nipples (galvanized to contain the unregged co2) and then a reducer to the bolt housing.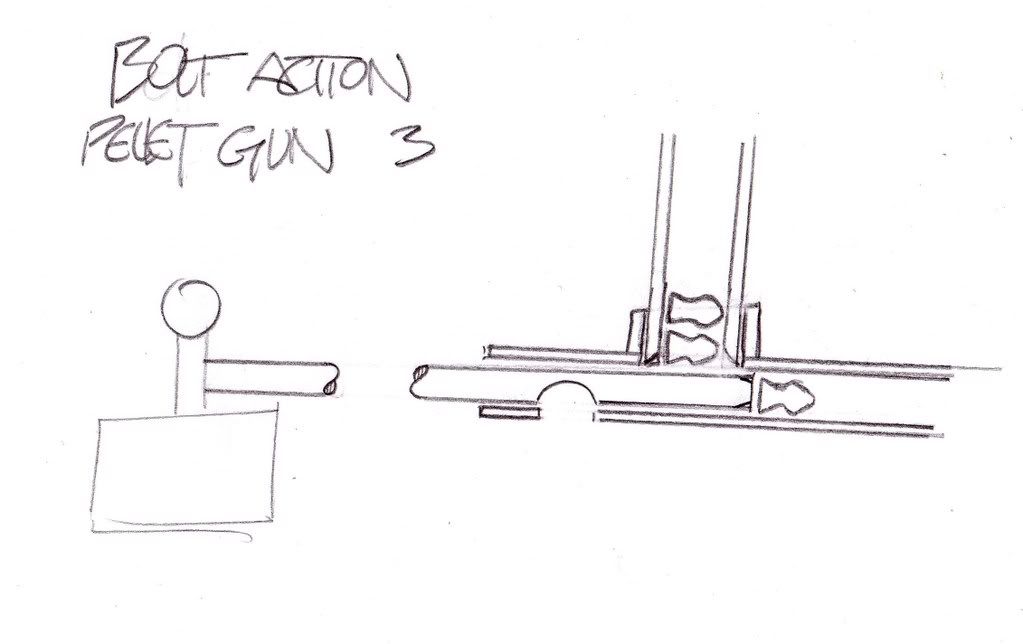 FIG. #3= details the bolt mechanism, since that was not not considered in the second diagram, to compensate for that, the barrel would be elevated slightly more than depicted in FIG. #2.
This is just an idea, and I wanted to get some insight. First, would galvanized steel fittings contain unregged co2? and what about the mech, do you think it would work?
Any thoughts, ideas and harsh criticism welcome!
EDIT new pic to better understand FIG. #2