I have been trying my hand at a piston valve for a few weeks now and when I finally went to try it out, all I got was the unsatisfying hiss of all the air leaving the pilot. When I opened up the chamber, the piston had not moved AT ALL. I tried it a few more times and still, nothing. I have been perusing the forum for a while, but I have not posted because of my somewhat limited knowledge (I have built a simple combustion and pneumatic). I based my design on this cannon by Mr Crowley
http://www.spudfiles.com/forums/viewtopic,p,100616.html#100616
.
I have formulated a theory about why the valve will not move, and I do not like it at all. I think that the small amount of surface area exposed to pressure on the sealing face is not great enough to force the piston back. The piston is a 1 1/4 end cap and a piece of 1 1/4 tee, which are reinforced by hot glue. I tried shrinking the pilot, so I do not think that is what it is. The piston is not super tight, but from what I have read, I still think it should work. Can you guys take a look at the pictures below and tell me what you think. Also, if the problem is what I think it is, can you suggest fixes so I don't end up wasting all that pipe and those fittings. Finally, I realize my chamber is quite oversized, but hey... bigger is better.
The barrel goes about half way through the tee, so there is space in front of the piston.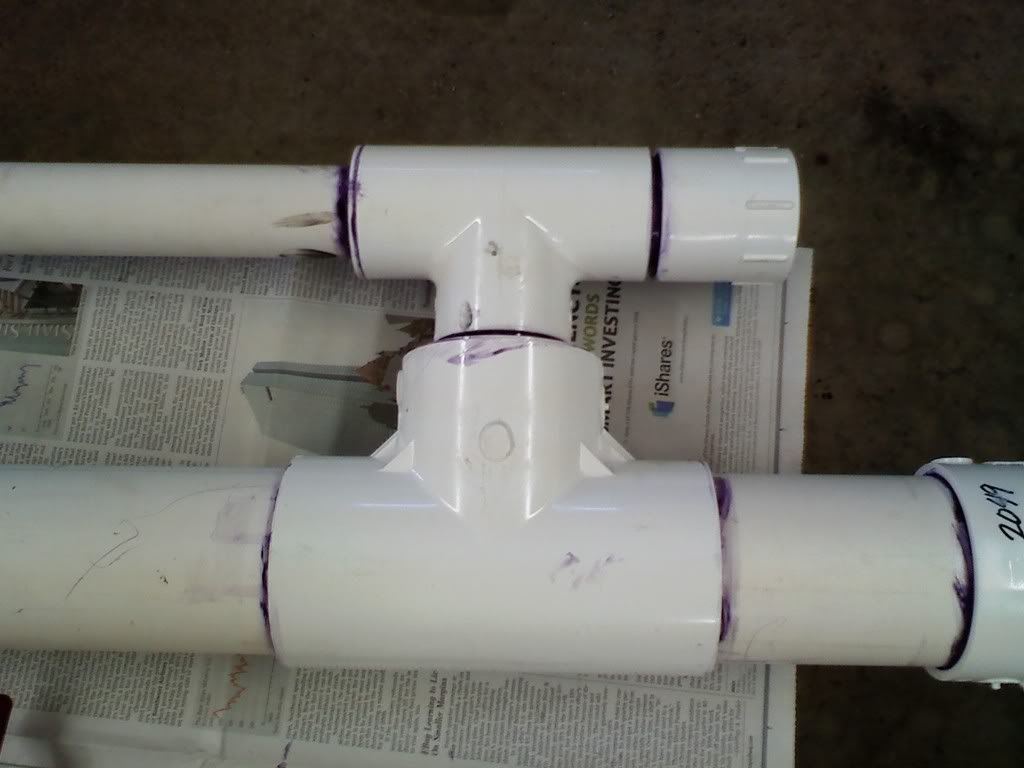 The full size Pilot Valve
Take a look at this picture. The surface area does not seem to be enough. What can I do to fix this?