1lb 11oz aluminum piston!
That's what I get for being an impulse buyer and not calculating the weight before hand...
I left the grooves like that in the back for a giant spring to use as a bumper. Disregard the horrid finish of the middle of the piston, I was lazy and using a dull insert and not overlapping, ect. That part doesn't matter anyways.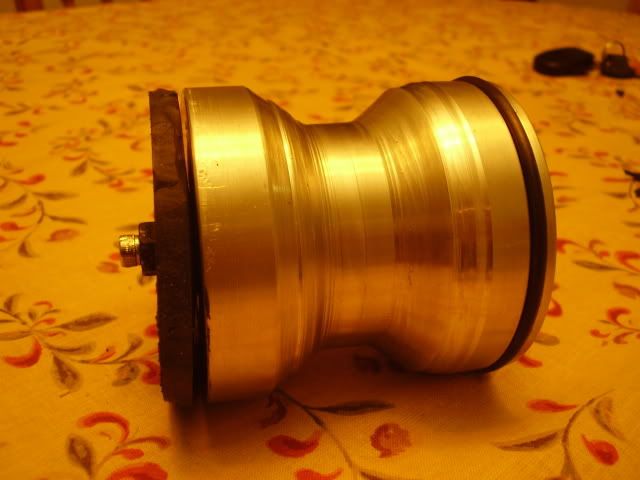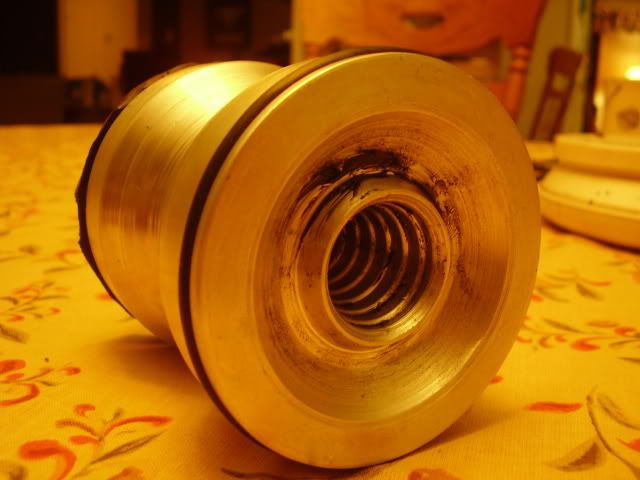 Anyone want to buy it for a steel cannon? lol