Hello all,
I'm sure people have used these on their guns before, but i just need more information and clarification.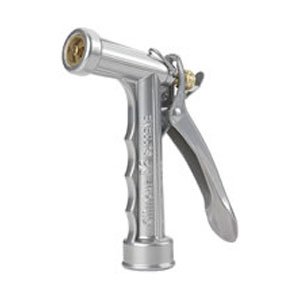 These full metal garden nozzles are easy to find are aren't expensive. I couldn't find any blowgun valves and pressure washers are off the budget, so this was one of the alternatives i could think of. I heard some pneumatics are already using this system backwards.
I thought that it would work the right way but figured that there would be nothing to pressure it close. Would any modifications allow it the right way up?
Probably those that have the trigger on the FRONT would use a system something like MRR's push button pilot? That would work the right way up. Not sure about this.
Cheers,
Froze.
EDIT:
found Snipalux X3, uses a hose gun, what im looking to use :] Just that his isn't a full simple metal one but a sort of heavy-duty looking one.
http://www.spudfiles.com/forums/viewtop ... tml#231531