I'm so excited! My Co-ax's parts are all layed out, except for the piston, which I haven't made yet. I'm still not sure how I will make it (any suggestions for a 1 1/2" piston at least an inch long?). Well, here's some pictures.
All parts layed out, unassembled.
Trigger System, sprinkler valve and back of gun.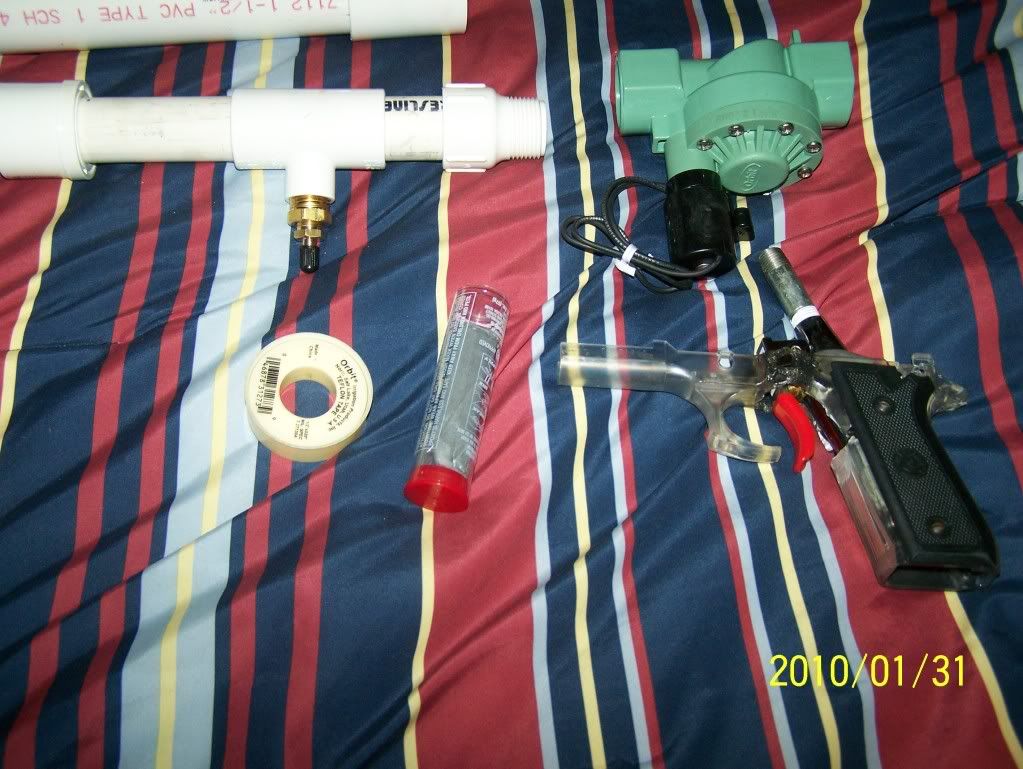 Chamber (barrel housing).
Sprinkler valve (Un-modded, as of now; I am going to use a neighbors drill press because when I take the top off, the diaphragm comes off with it, and I can't get the top of the plastic cover off alone so I have to be careful drilling it).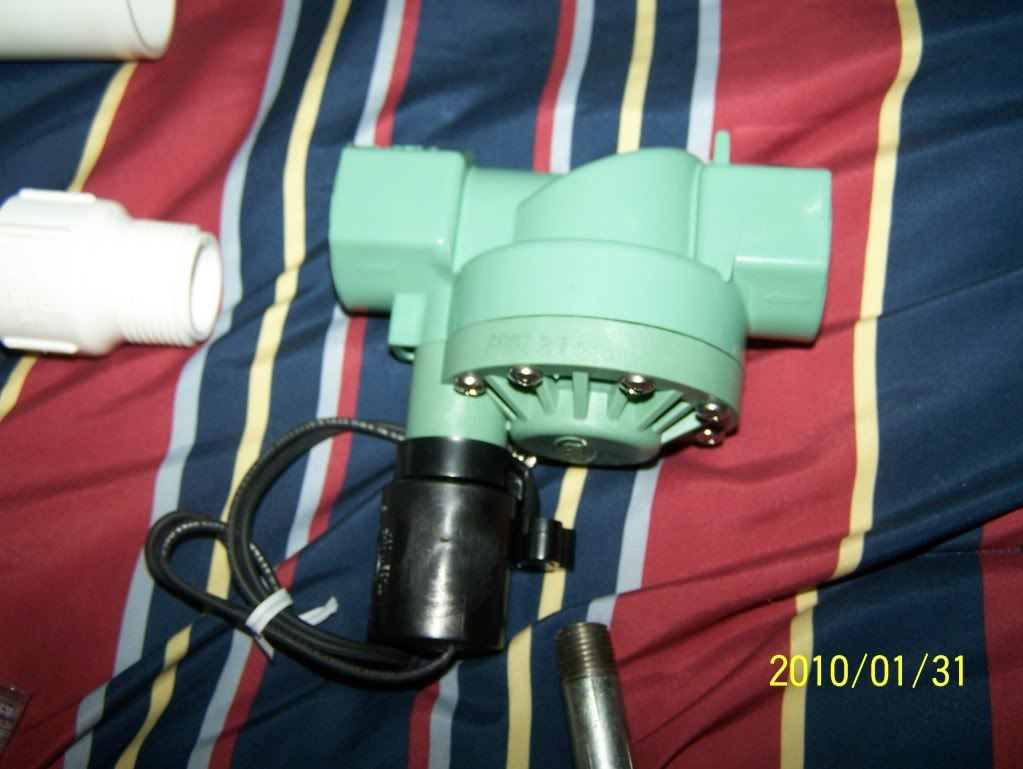 Whole gun, assembled.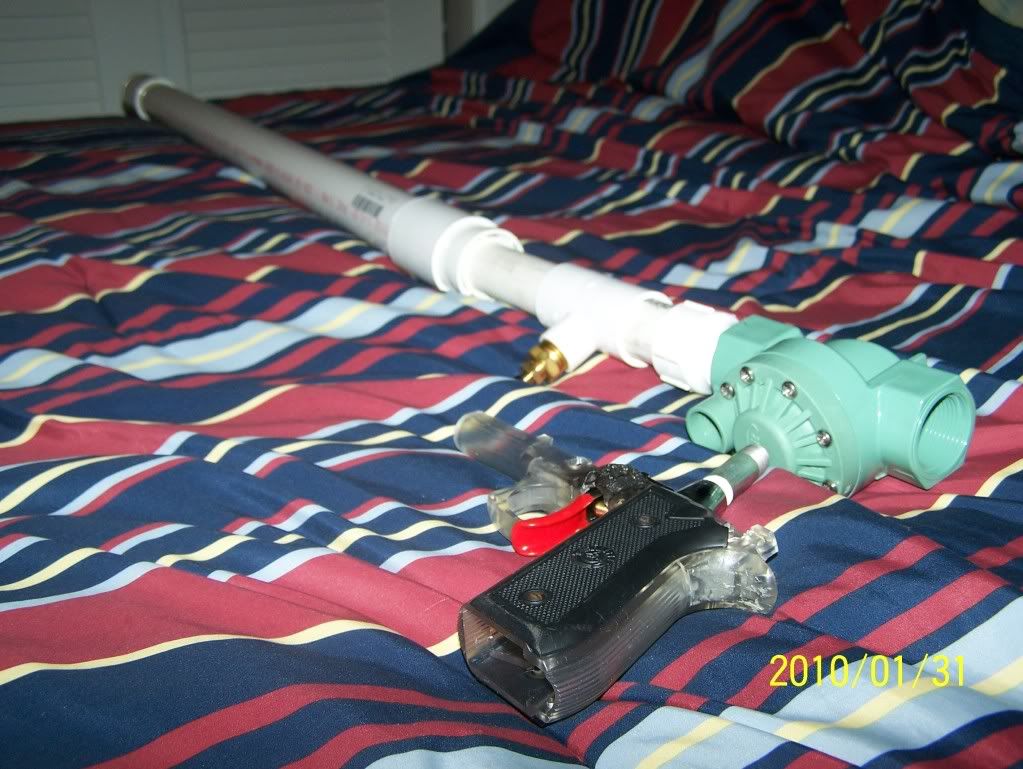 The trigger system is a modded Taurus PT92 Airsoft Pistol with a blowgun inside. Once again, the piston is not made. I dont know how I am going to make it yet. Maybe a hot glue casting? Suggestions please