I have rebuilt my new co-ax because the piston was not sealing the barrel or my support was creating a leak. For whatever reason it wasn't working... I'm glad I rebuilt it. I added a cool fill station with a quick connect and a 1/4" ball valve so I can connect it to the big compressor and get as many shots as I want, and rapidly also. So here's some pics of the parts and the assembled gun:
Piston-
Chamber, barrel, and support (hard to see)-
Filling station with quick connect and ball valve, also a schrader on the other end-
Rear assembly (for those of you who saw my first post... I swapped out the 2" nipple holding the pistol grip with a close nipple... Looks slightly better
)-
Down the assembled cannon-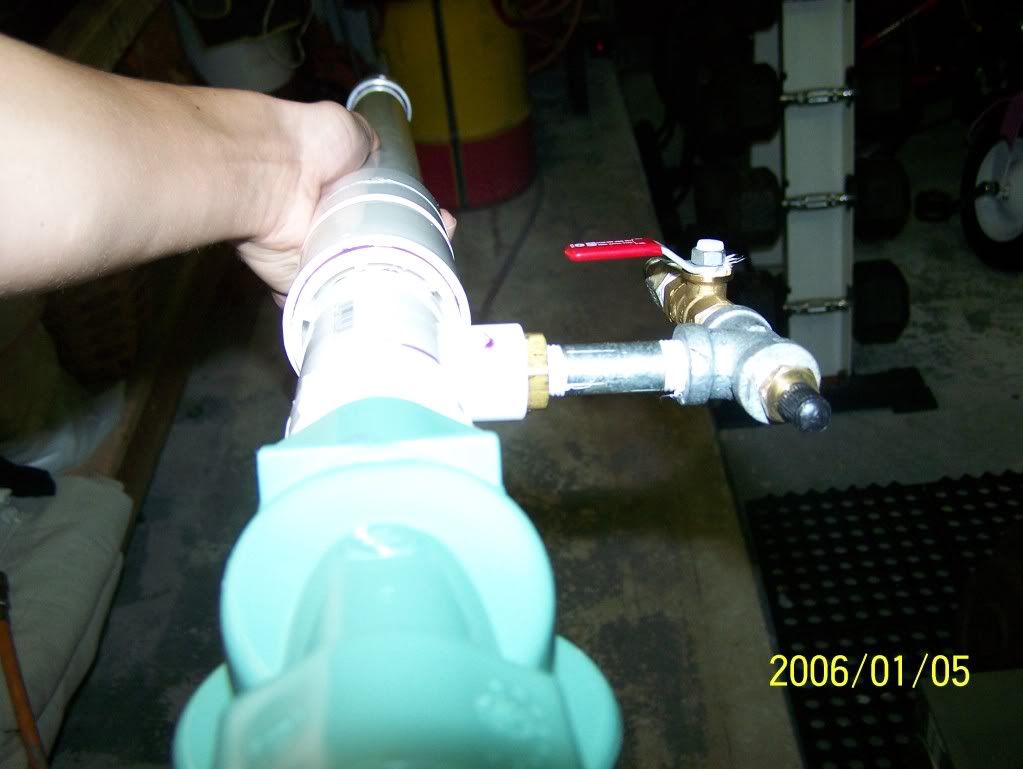 Whole gun-
I know it may look a little unpleasing to the eye... but a paint job is comming before this weekend. I hope to have damage vids and pics then also. Green tiger paint job btw!
Hope you all like it!
~~~~~UPDATE!!!!~~~~~
Here's the well waited for damage pic... I only took one. It should be plenty...
Thats a Speed Limit 30 sign. And through it- a home made nail dart. It went clean through the sign and left a sweet hole.
Yep I'm happy