I'm building a semi automatic pretty soon, not all the parts are in yet. I have ordered the QEV, the 3-way valve, and the air cylinder. I just need to go to homedepot and buy the parts for the loading mech. I will use two semi trimmed tees with the stops bored out. A piece of pipe will slide all the way through. It will have a full bore hole at the loading port and a bunch of smaller holes where the QEV attaches. To make sure the whole unit is sealed, the air ram will be housed inside an air tight compartment behind the loading mech. I have drawn up a crude design on sketch up, hope its alright.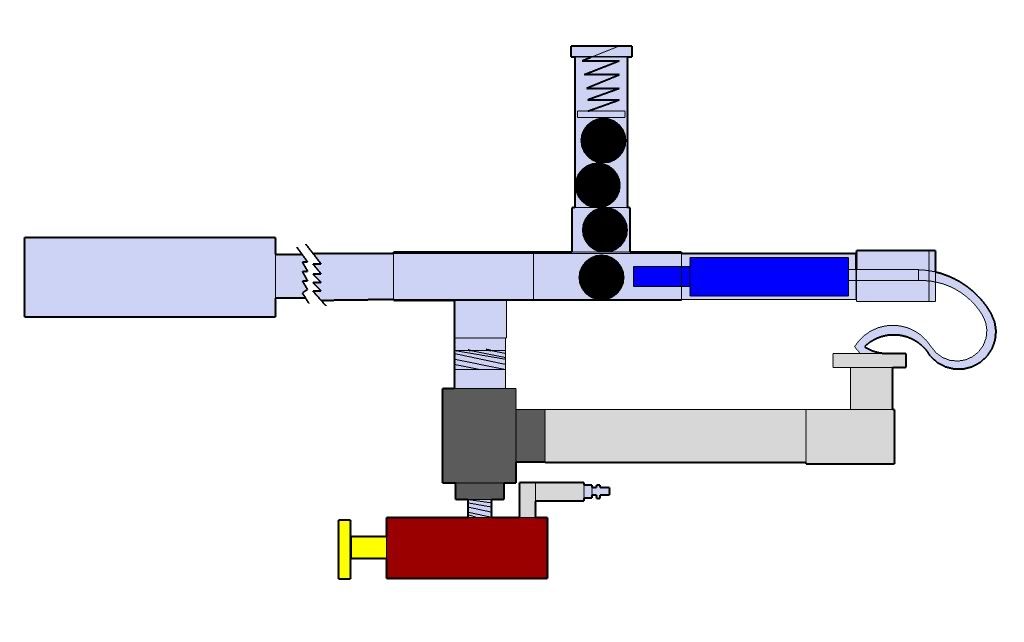 It will be using a 3/4" QEV so i plan to use 3/4" CPVC for paintballs. I was wondering if anyone had found any marbles that fit into this type of pipe?
If I use paintballs, would the air ram pop them?
what kind of stop could i make that would not pop paintballs, but will not let them fall out when the gun is tilted.