I made another piston today with smaller O ring grooves so that it would seal better. It worked! It was filling up and it got to about 50 psi, then I heard a loud BANG ! And saw a piece of piston land next to me, I had no idea where the other pieces went. I looked in the barrel and found 2 out of 5 pieces in there so that makes 3 pieces. I kept looking and looking.... and looking! Finally I looked up
There was a hole in the ceiling
These things are not toys, they are extremley powerful.
Here is where the gun was when I shot it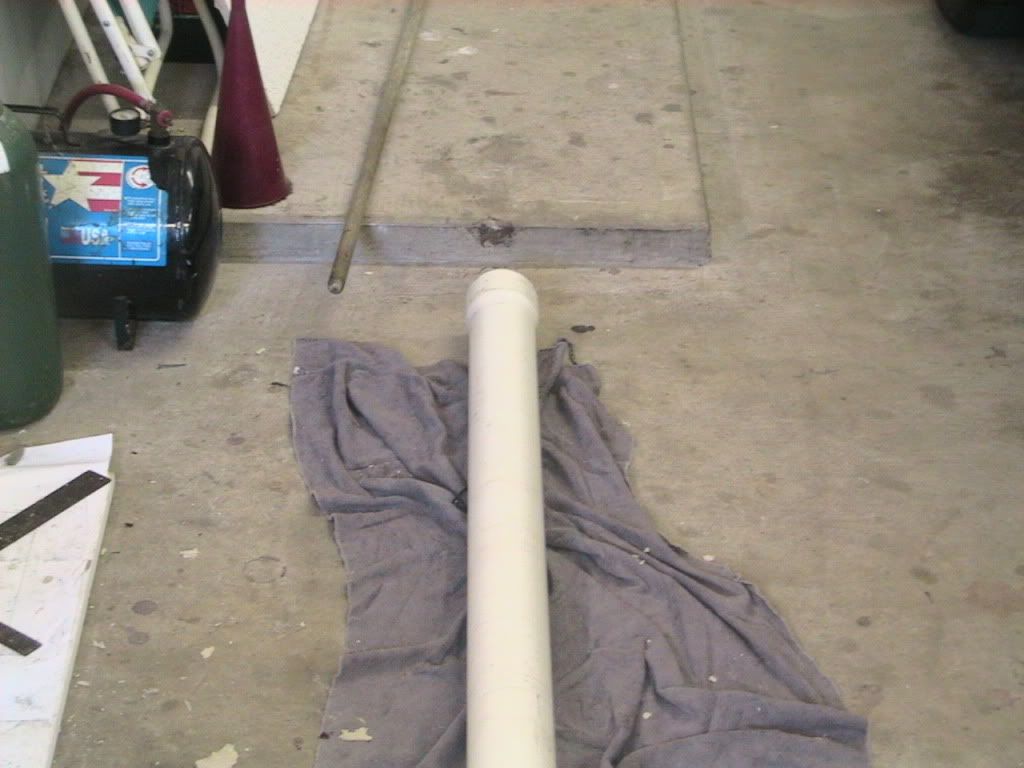 Parts of the piston flew out of the barrel and hit this concrete ledge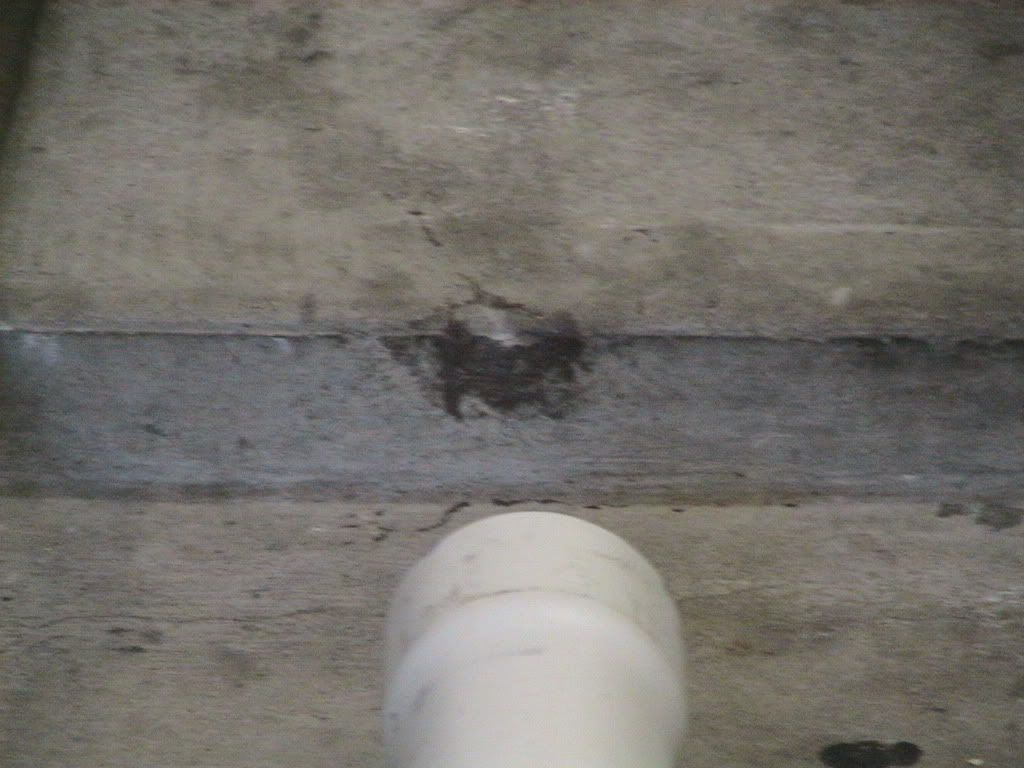 This is the ceiling tile...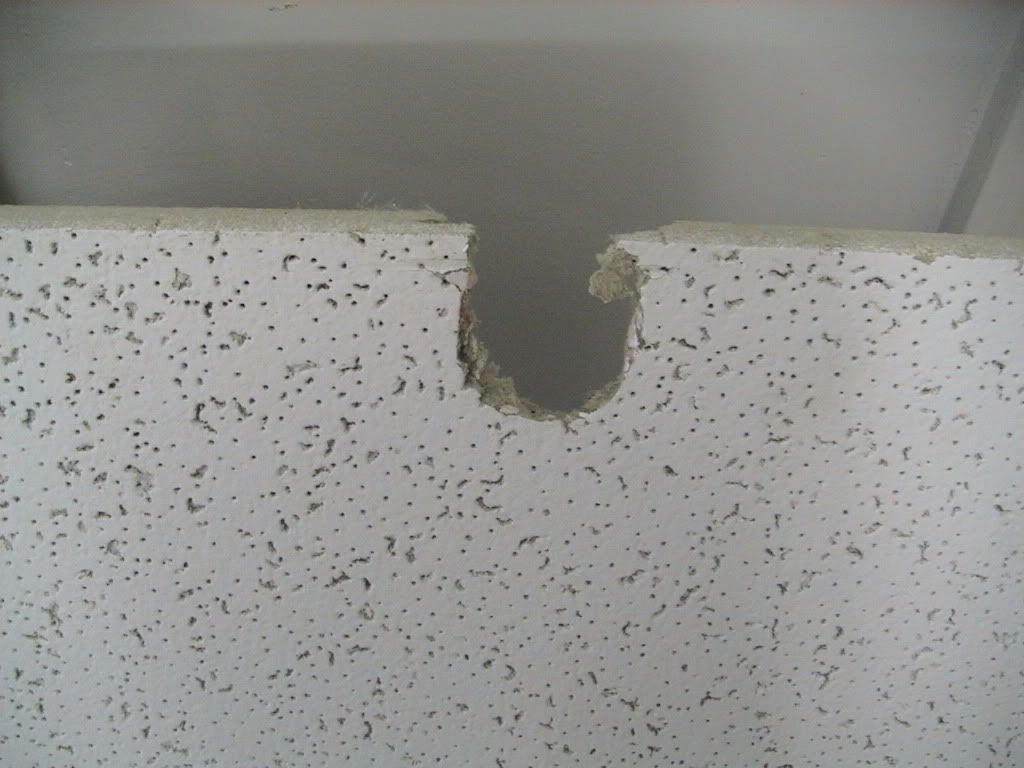 Thats where the ceiling tile was.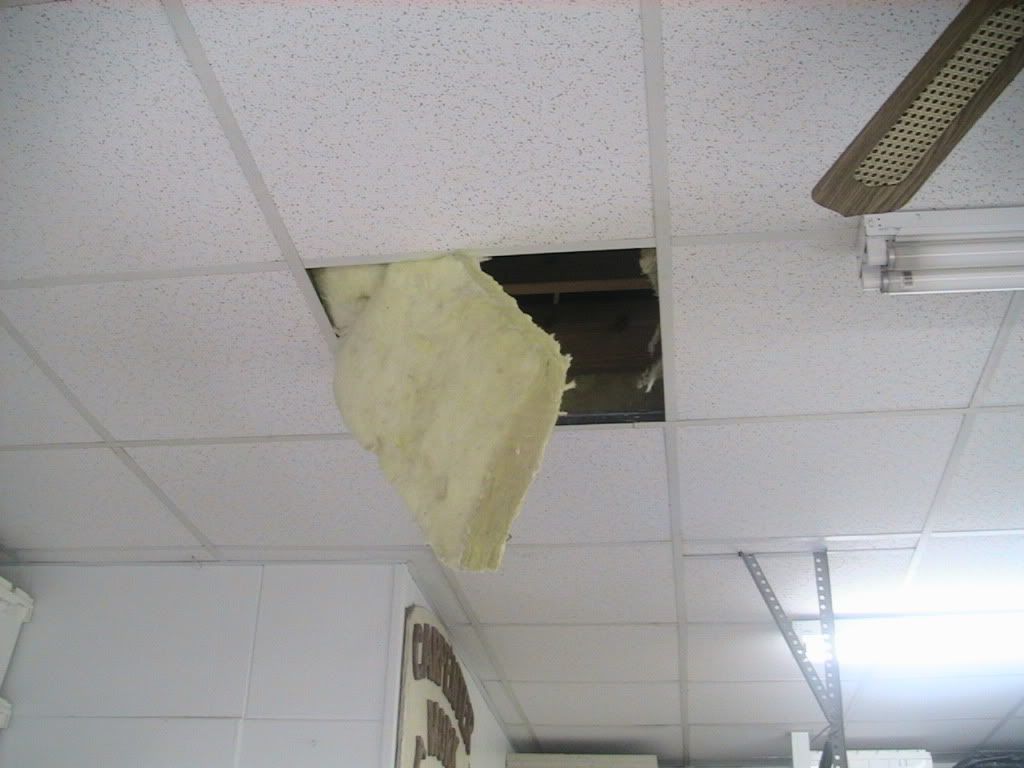 All the parts of the piston, (minus 1 Oring)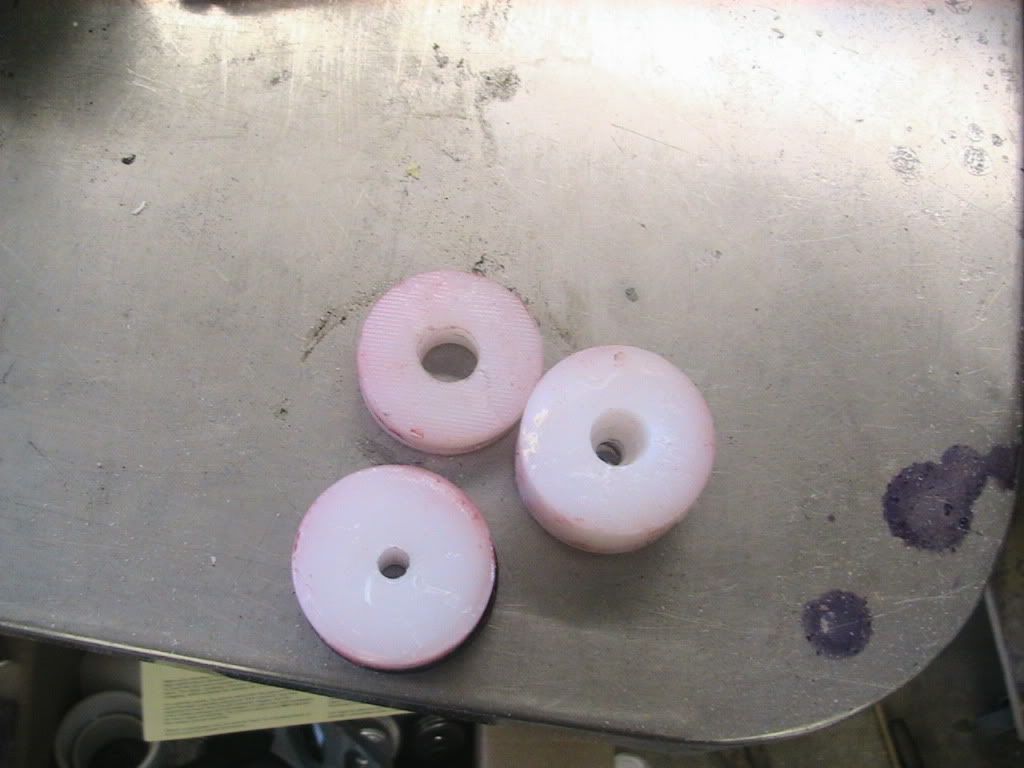 I make these pistons by cutting 2" circular holes with a holesaw in a cutting board and then heat them up and press them together. Then turn them down on a drill press. I guess when I heated and pressed them together, I didnt do it good enough. This happened on my first piston but I was able to break it with my hand, this piston took about 50 psi to seperate it.
Well, fourth times a charm... going to make another piston.