Hey guys, I'm a senior in high school, and am doing a physics project on how pressure (psi) effects the distance of the projectile. Additionally I have to give a live demonstration during class (outside of course) so everything has to be safe. There are several other students that are doing potato cannon related projects (spray and pray cannons for the most part), and I want my cannon to crush the competition. So I have decided to build a cannon with 2" piston valve with 3" chamber, with removable barrel. The ammo for the demonstration will probably be a mini vortex for safety reasons. I've made pneumatics before, but this is my first with a piston valve, so I need a little help.
Proposed dimensions
...............Dia..........Length
Barrel_____2" _______48"
Chamber___3" ____ 25" or 30"
Piston____1" 7/8______1.5"
1 Do you think my overall design will work? I don't have the reducer/bushing for the 3" chamber I plan on making.
2 Is my pilot volume large enough? I measured the plug and it's volume is about 3.5 I plan on using a ¾ sprinkler valve to dump the air, but I haven't bought that yet.
3 Do you think my piston design will work? It weighs 48 grams. The spring is to aid in absorbing the some of the shock, because the black piece of plastic can slide up and down the bolt, however the other piece is secured in place. The bumper is going to be made out of some dense tempur-pedic foam covered in some rubber like stuff. If this design won't work I can just make a new one.
4 Is my piston going back far enough? It fits rather well in the 2" pipe, but I'm wondering if I should add some o-rings, or just make a new piston. I've read that the piston only needs to go back d/4nfrom the sealing face, but am unsure if that is correct.
I know that it may seem like I just want answers , but I have done some research, but I just want a final opinion before I start construction. Any and all helpful/ constructive criticism is appreciated.
Oh and side note, the 3" pipe is not what I intend on using,it is cell-core, and is for mock-up. And I don't have the sprinkler valve yet.
-Kota
mock up assembly
disassembled to show individual pieces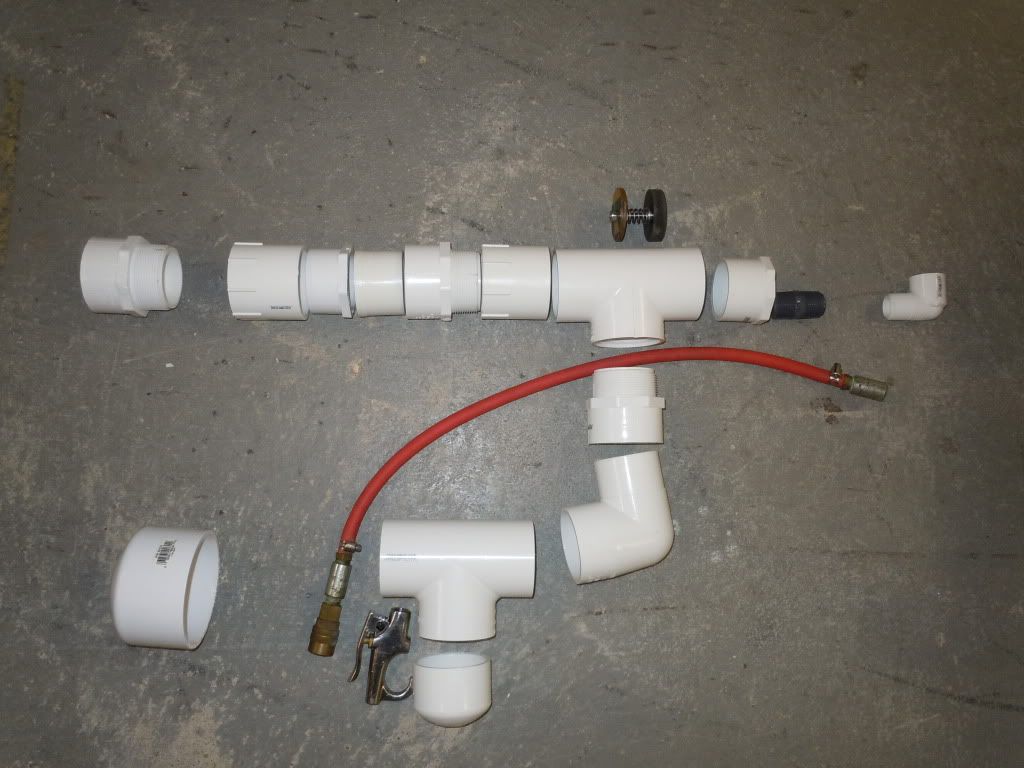 piston
valve closed
valve open
rear view of piston. I removed the bushing and put a peice of 2" pipe to show how well it fits.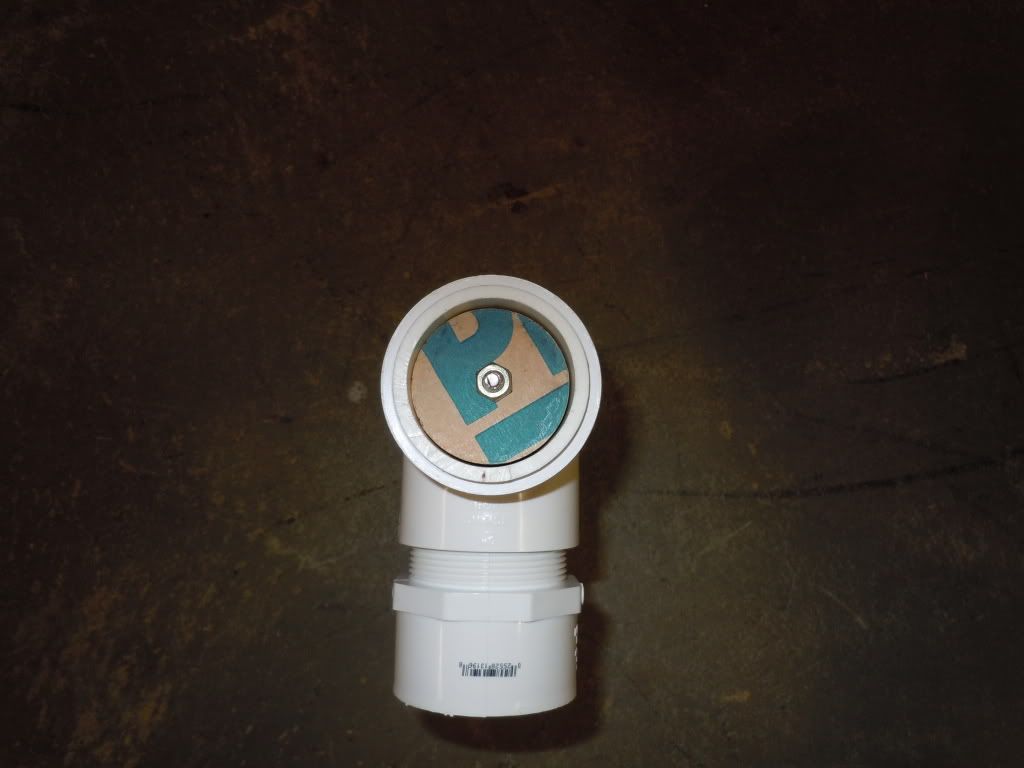 as I said earlier, Any and all helpful/ constructive criticism is appreciated. this is my first piston valve and it's for school so I want it to work well and safely.