inonickname wrote:Surprised noone's mentioned how unsafe this is yet. You have HEAPS of oxygen in that chamber, which can very well lead to destruction of seals, oils, etc. and can be very undesirable. 1000 PSI with ~71% O2 could equate to in excess to the equivalent of a 200x hybrid mix if the circumstances are right (oil, lubricant, plastic, seals, temperature etc). That much oxygen in your chamber at that kind of pressure can be a HUGE hazard.
*gasp* hadn't realised!
Do NOT use such high concentrations of oxygen as propellant!
Here's why:
Before:

After: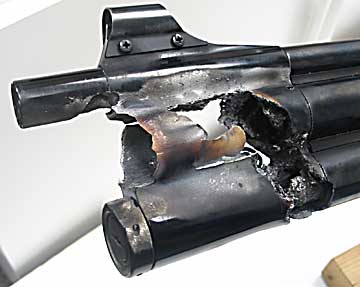 Another example:
Before:
After: