I'm looking at building my first pneumatic cannon and would greatly appreciate any advice. I'd like to keep it very simple for a first build, and I'd also like to keep the size and weight on the small side to make it easier for the kids to use. The most likely use would be to launch tennis balls, although I'm considering a threaded end with interchangeable barrels to fire other items.
My initial idea was something like the CSV19 (picture below), using a modified 1 in. Rain Bird sprinkler valve, but I have a couple of questions:
1) The CSV19 has a 16 in. barrel (2.5 in.) and an 8 in. pressure chamber (4 in. ). Is this a good, general ratio (2:1 barrel/chamber)? Would I gain much distance by making the barrel or chamber longer?
2) Does anyone know where to find 2.5 in. fittings? I've tried HD, Lowes and a big, local place, with no luck. Maybe have to order online?
3) I was going to include a 100 psi, safety "pop-off" valve on the tank to make sure it couldn't get over-pressurized. Any other ideas to keep it as safe as possible?
4) I already bought some Schedule 40 pipe, including hard-to-find 2.5 in. for the tennis ball barrel. The plumbing guy said all the fittings were Schedule 40, which meant they were also pressure rated, but there's nothing stamped on them. Is this true? Are
all
Schedule 40 fittings pressure rated and, if so, to what general range?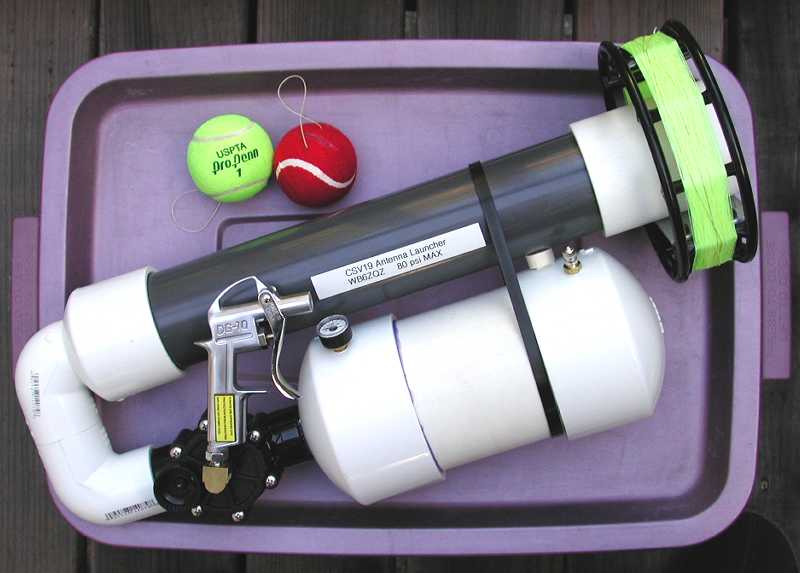 [/url]