Hi guys,
Any idea what this thing is? Found it in box of junk and thought i looked like it had some kind of use.
Pic 1:
Pic 2:
Pic 3: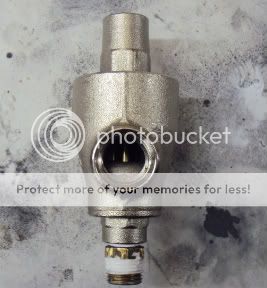 Pic 4:
Pic 5:
If you screw out the brass screw with the hole in it seen on pic 4, it exposes a VERY thick brass spring. You can't compress it with your fingers.
I did some searching, the closest thing i could come up with is that its some sort of radiator valve?