So i recently made a coaxial from parts i had around home...
only problem is, it does not work.
I was wondering what the problem might be, i'm guessing it's the schrader valve not releasing the air quick enough, or i don't have enough air volume.
Anyway here is the specs;
total length- 280mm
chamber total length- 255mm
operating pressure- 60psi
piston- wooden piston with rubber sealing face.
O.D of camber- 20mm
I.D of chamber- 19mm
O.D of barrel- 12mm
I.D of barrel- 10mm
Polyester resin plugs- 20mm each ends.
Which leaves me with a total volume of 47.41cm3
which should be enough?
here are some pics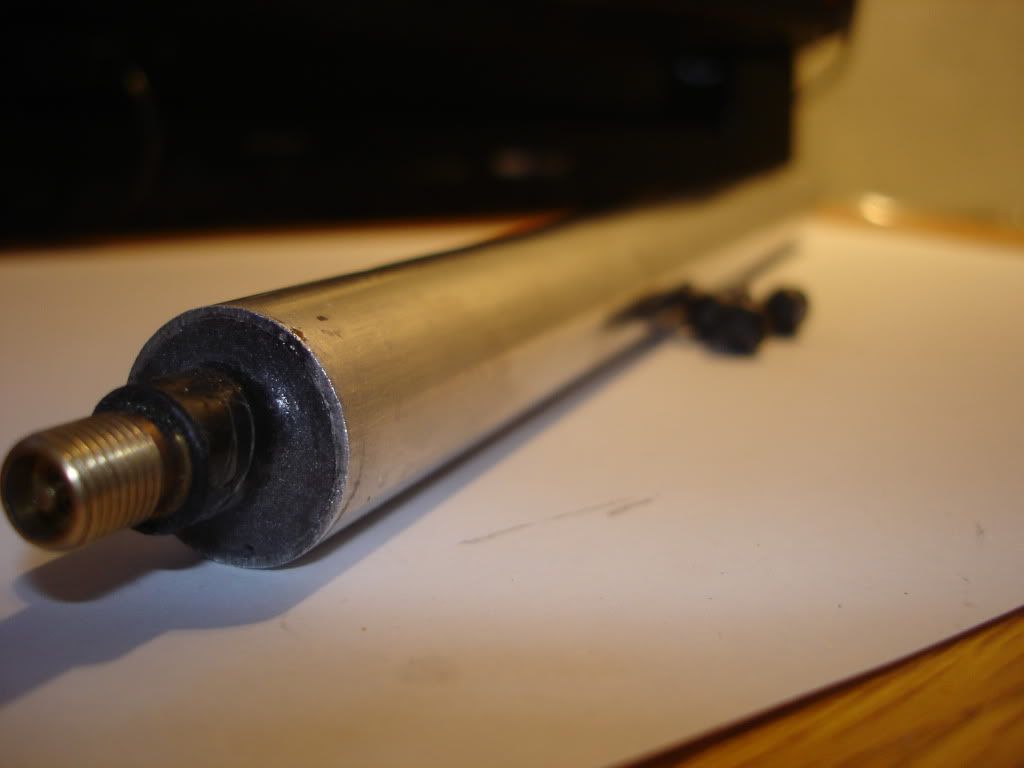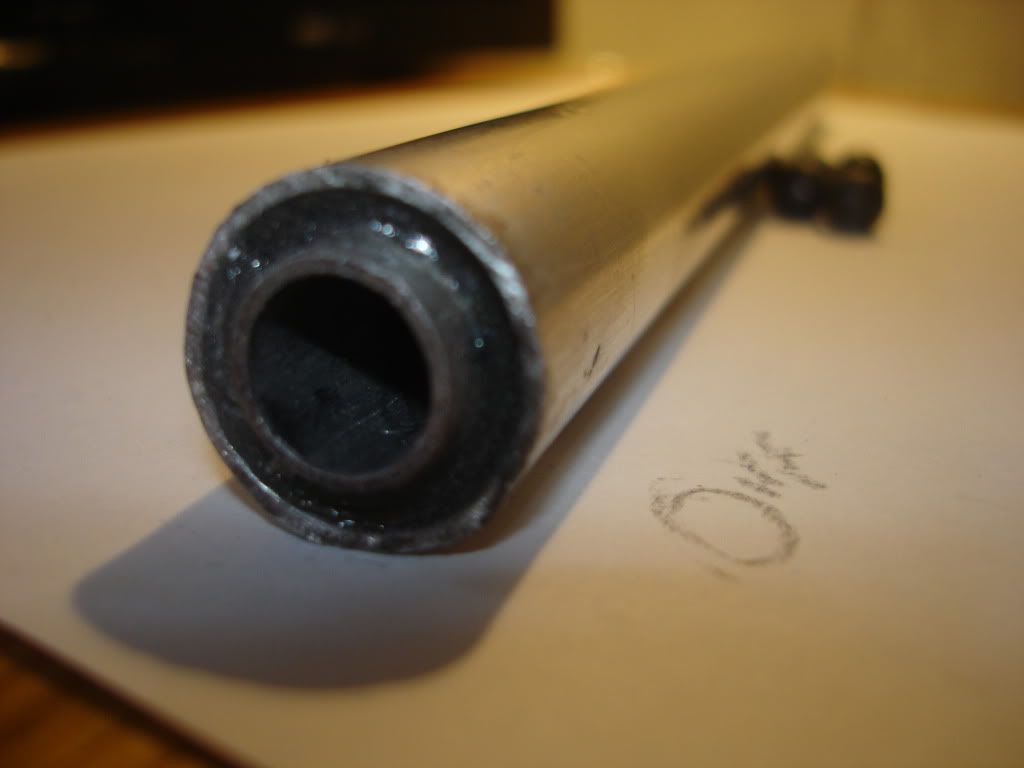 http://www.youtube.com/watch?v=iHCL_GIgkmQ
advice is most welcome....
i can't use GGDT because i am not the administrator of the computer or something..
thanks in advanced,