I picked up a Henry Technologies refrigerant pressure relief valve for $10 so I could open it up and check out the internals and see if I might find a way to modify it for spudding use.
I unthreaded the back end cap fine but inside the back of the valve is a round disk that has threads on its outer diameter and threads inside the tee. It has two holes which I presume are for unthreading it to get to the internals but I haven't been able to get it to budge at all. The main problem is finding/making some tool that can fit in to the two holes and give me some leverage.
Does anyone have any suggestions for unthreading this pain-in-the-ass fitting?
Photos below:
Front port:
Through the bottom port looking towards the front port: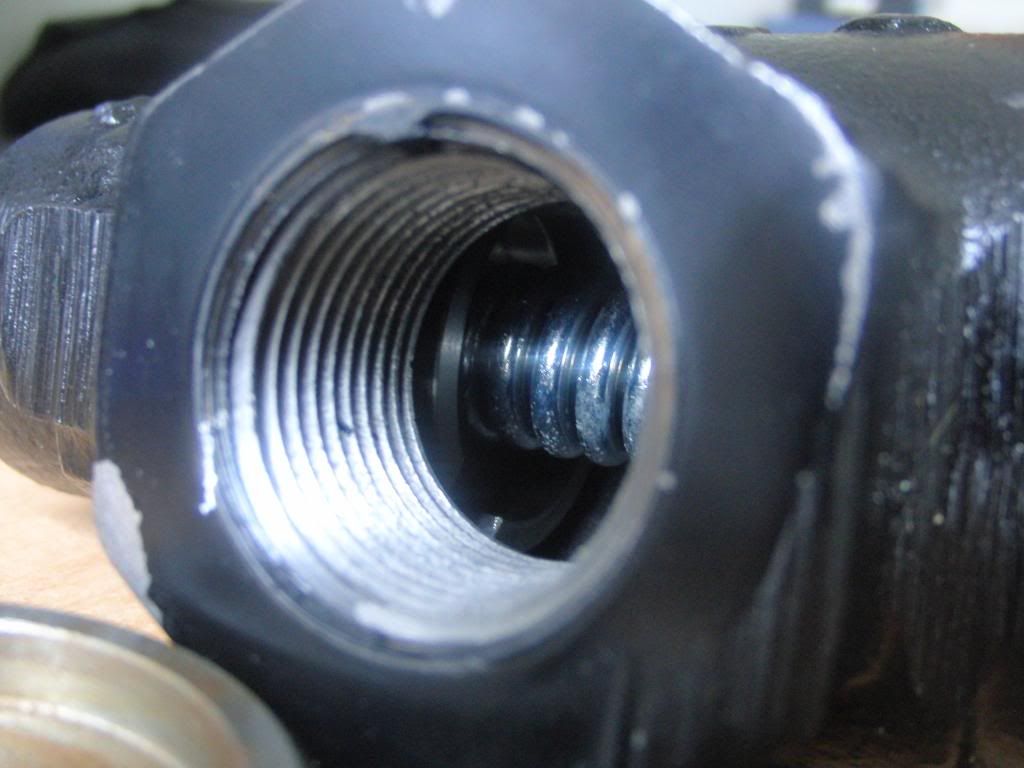 Through the bottom port looking towards the back port:
Info:
This should link you to a folder with more photos:
http://s75.beta.photobucket.com/user/Mr ... ef%20valve