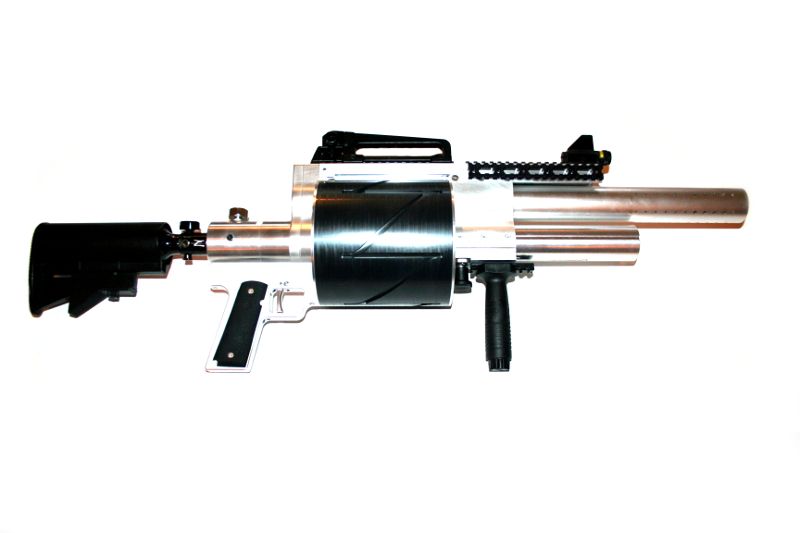 New cover for indexing mechanism, new trigger valve, trigger and mechanical safety. Increased flow from source tank, increased size of slide to accommodate indexing mechanism mount. Lots of new rails to mount handle, front sight, leaf sight, sling mount, etc.
Variable velocity with four indexed settings. Constant pressure.
10 pounds without tank. Will be working on lighter cam and fluting to reduce weight next.
Production parts being racked to anodize today.