I'm in the planning stage of a build, and have a quick piston valve question. I want to keep the piston as light as possible, but want it to work properly. Would this work? Plan on building an over under Pneumatic, barrel sealer.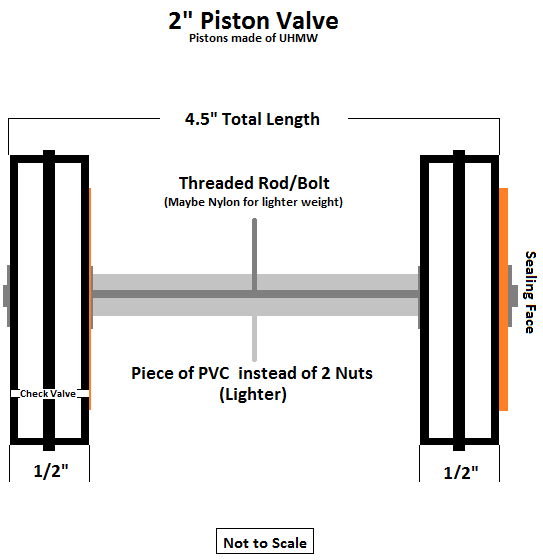 Or would I be better off with a design like this?
Spool type valves usually have 3 pistons, instead of 2. Any reason for this?