This is my first post to Spudfiles. First here are the details of my air cannon: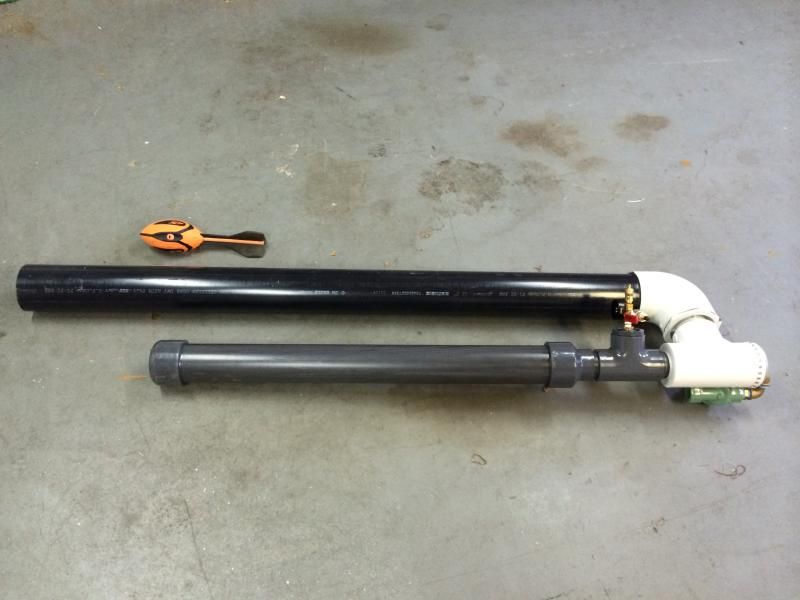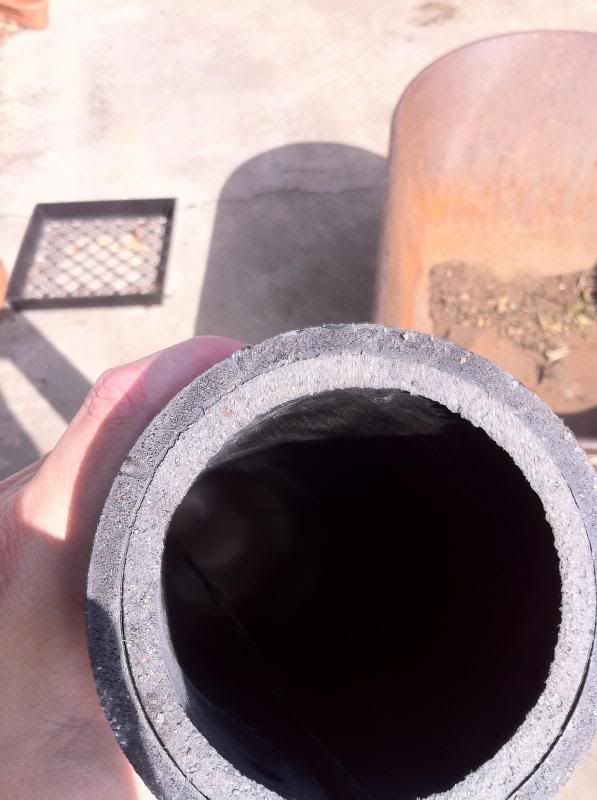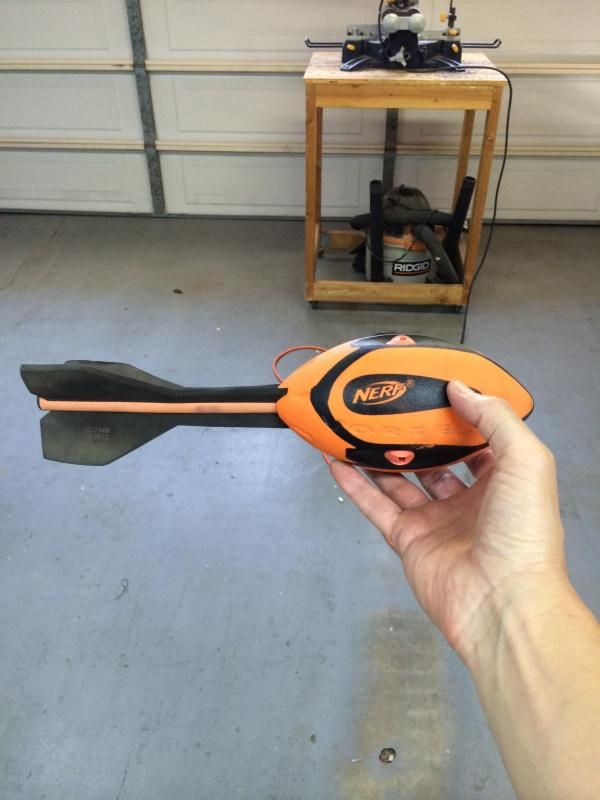 This is a pnematic air cannon.
The valve is a Supah Valve Plus.
The air reservoir is made of 3" schedule 80 pvc and is 36" long.
The barrel is 3.5" ID made from 4" ABS that has been cut and inserted into another 4" ABS tube and is 60" long.
The round fired is a 7.5 oz 3.5" OD Nerf Vortex Aero Howler link here
http://www.amazon.com/gp/product/B004XMVZVY/ref=s9_simh_gw_p21_d10_i1?pf_rd_m=ATVPDKIKX0DER&pf_rd_s=center-2&pf_rd_r=1PEY0AWCKF4XRFN32SK3&pf_rd_t=101&pf_rd_p=1688200382&pf_rd_i=507846
Problem:
When I fire the nerf howler out the barrel with more than 40 psi is comes out twirling/fapping like a fish/oscillating which is killing the range. Fired at 100 psi the oscillation is so great that it only flies 135 feet. A similar air cannon shown on youtube
http://www.youtube.com/watch?v=3yc3fAC5vOI
has the same barrel design and is able to fire about 840 feet at 85 psi and no visible flight problems and using a ball valve. I am not sure what could be causing this. Some possibilities are:
The 4" rounded elbow just before the barrel causing issues?
The supah valve hitting the round so hard and fast that it is distorting the nerf vortex in the tube?
Friction in the tube?
I am carefully positioning the nerf vortex in the barrel so that the fins do not exit the barrel and fall into the 4" rounded elbow. I am at a loss at this point and could use some guidance from the more experinced users on this board. I appreciate any advice you can give me.