Hello all,
I have been creeping around the forum now for about 2 years now. As part of a project, namely a paintball tank we call "Kugel Brecher", I built a paintball pneumatic cannon as the main gun. Naturally, something that every tank should have.
The main gun is 2" custom rifled PVC with bore 48" long without extension. Features, breech loading gate, sprinkler valve actuated, fire extinguisher expansion chamber, safety valve, 115psi blow off, mounted on fully rotational turret and vertical elevation control arm. Cannon shots 2" Nerf Vortex at 85psi, propelled at 220fps with a range of 150 yards and grouping within an 8ft radius. Very accurate and pretty air efficient. Supplied by (2) 60cu. ft scuba tanks at 3000psi, down regulated to variable pressure between 0-115psi at before blow-off.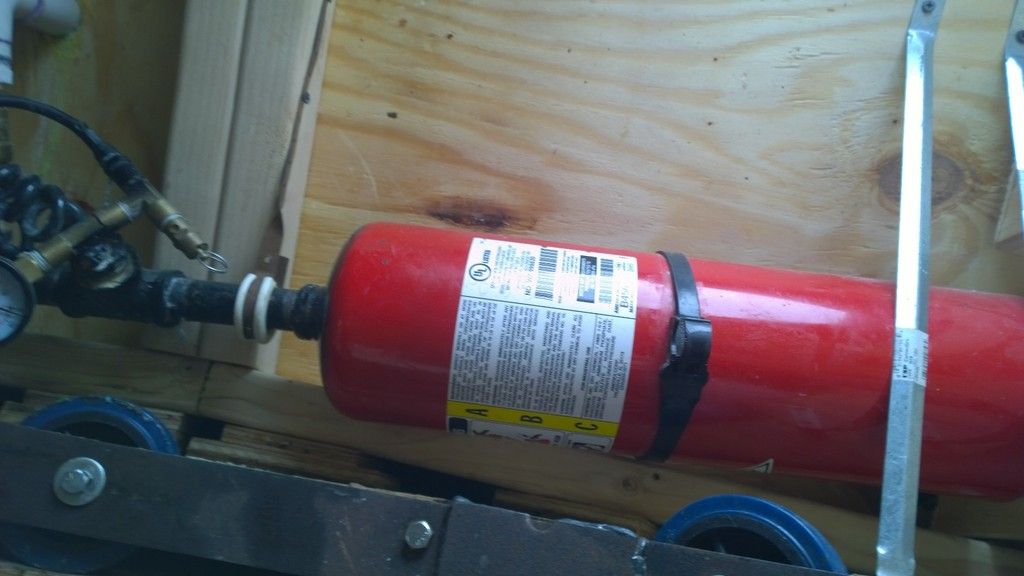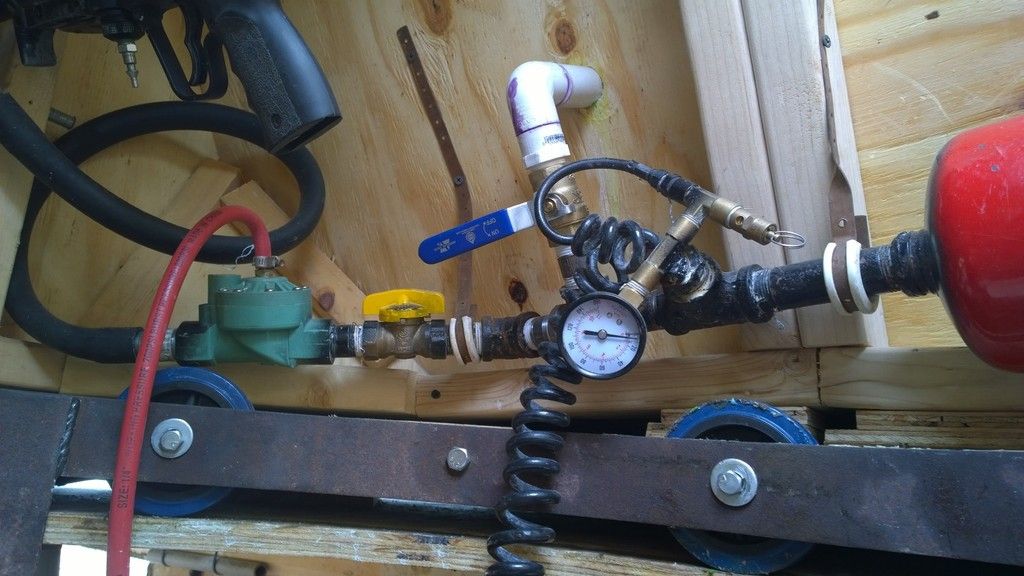 You can see elevation is allowed through use of hydraulic line after sprinkler valve. Blue ball valve
is bypass to allow for secondary defense, namely, activation of quad smoke launchers using primary air source.
So now to my goals and questions from you guys (the professionals).
Should I modify sprinkler to a dual valve for more efficiency?
If there a way to INCREASE noise? Looking for a good report.
Is there a way to increase recoil? Looking for the realism all the way here.
If I have to start over I will. This cannon is 2 years old and is functioning perfect. But again looking for some additional realism.
Any thoughts or tips appreciated.