I was discussing with a friend recently how I would like to make a smallish all-metal pneumatic gun, which could withstand higher pressures to account for it's size. He suggested I use a spent CO2 canister as the pressure chamber (As in, pump it up with air - no CO2 gas involved) I was thinking of a large threaded canister like the one on the left here: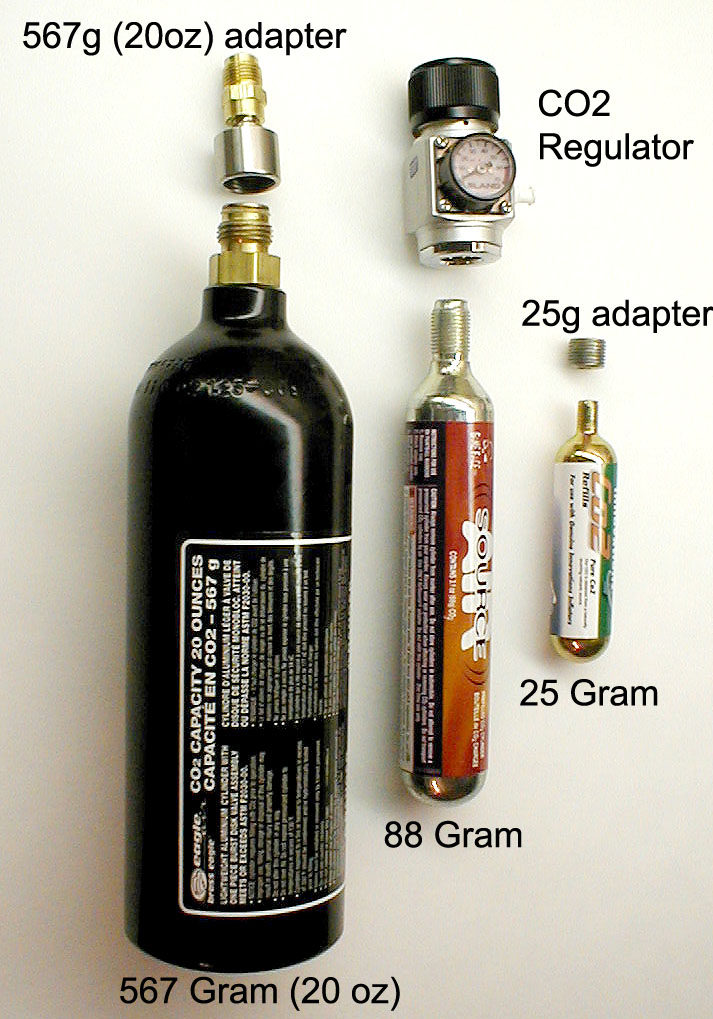 I am not sure of the actual physical dimensions of this canister but it looks pretty decent. The idea is that one would thread on a Tee adaptor to the threaded end of the canister. Inline with the canister would be a ball valve and barrel, while the other section of the Tee would have a schrader valve. The ball valve would be actuated by a spring mechanism.
Can anyone see anything wrong with this, or do you have any suggestions? The only problem I see is that the thread on the CO2 canister might not be the same as on most Tee adaptors.
Opinions, please.
Thanks.