i had an idea to make a small copper pneumatic hand gun. here is my basic plan.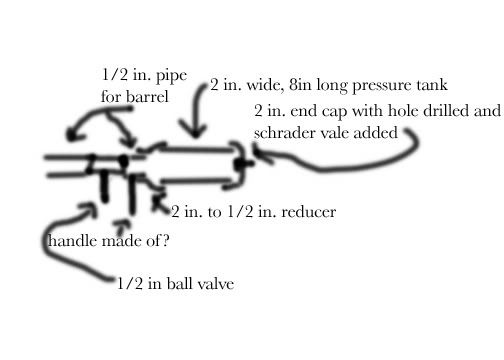 Do you think this would work to shoot a small Nerf dart at least 50 ft, or a marble.
The barrel would be almost a foot with the valve.
sorry for bad pic i made it quik
Is there a certain size a have to make the tank for effectiveness?
and can i solder this all,(all of the joints that aren't threaded)?
thanks.