Here they are.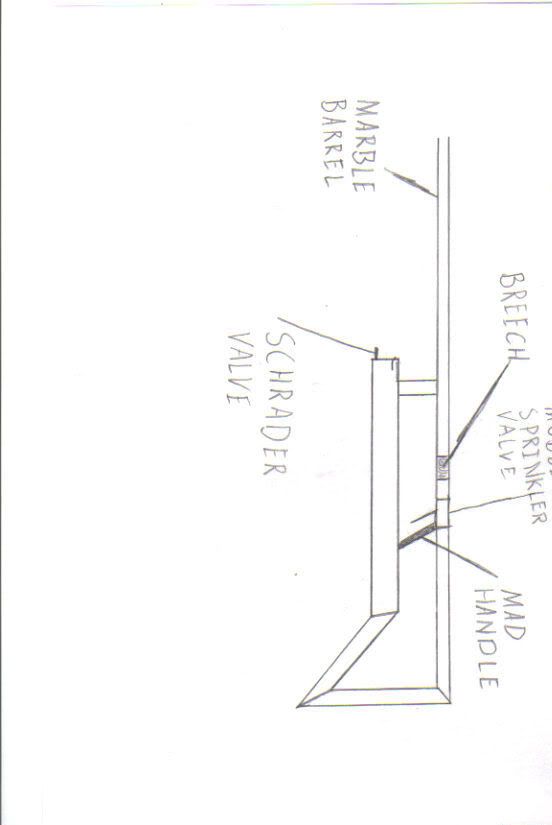 Im planning on adding a few extras like a scope, co2 regulator or paintball tank and a bipod.
The chamber is 3 feet long and barrel will be about 4 feet long. I might add some supports and Im making a fancy grip in school for the blow gun trigger.
Any ideas for improvements?
And now for the Version 1.5 pics.