Heres some damage pics to 2 sweet tins, the quite thick ones, it went through 4 layers of it in one shot and then left a huge dent in the ground.
The ammo was the ball shown in the pic, about 75g of steel that fit almost perfect into 28mm pipe, I put some duct tape on it though so it wouldnt fall out the barrel when aiming down.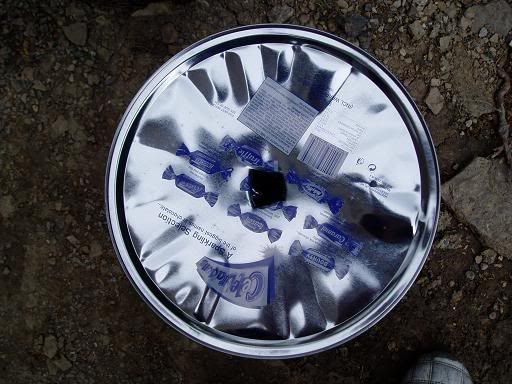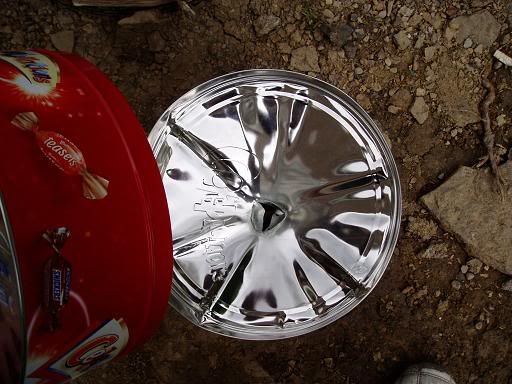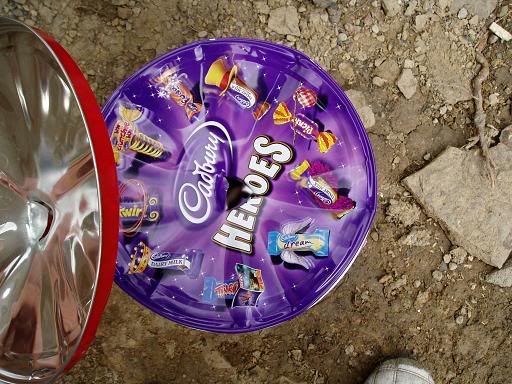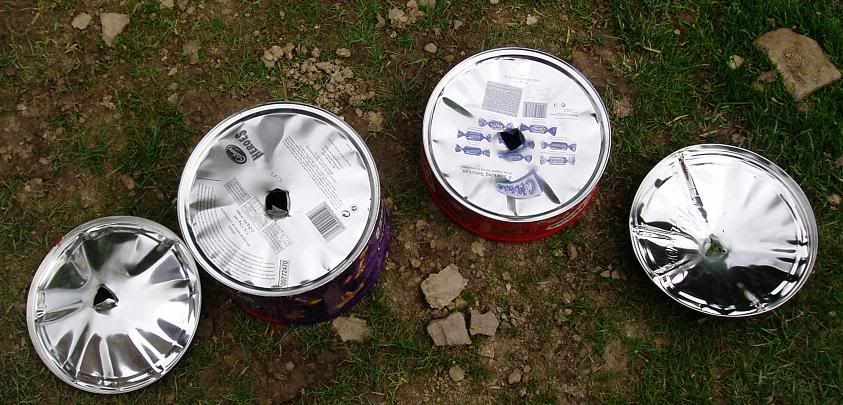 And the dent left in the ground.