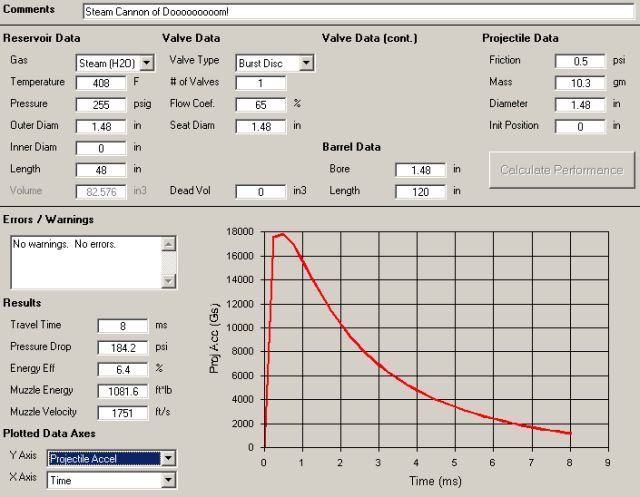 [/img]
Simplicity at it's finest! Traditionally burst discs are triggered by pressure, this steam cannon instead uses a temperature triggered burst disc. The burst disc also happens to be the projectile. All fittings are brazed, if they weren't they'd fail just like the burst disc. The 1.25" cap is soldered at the end of the chamber. Heat is then applied to the chamber by a propane torch; The chamber is actually heated indirectly by way of the the heat spreader to ensure there are no hot spots.
For the particular solder used in this example the melting point is 408 degress farenheit, corresponding to a pressure of 255 psig for saturated steam.
As seen in the GGDT screenshot, the steam then propels the 1.25" cap down the barrel, attaining a muzzle velocity of Mach 1.6.
Comments, concerns, or critiques?
Construction will commence tomorrow, using Type K copper.